Why Robert Clohessy Was Only Supposed To Be In One Blue Bloods Episode
The cast of the CBS police drama "" is full of great actors. The show can boast a wide array of extremely charismatic talent, from to , and it doesn't exactly hurt that the show's characters are equally captivating.  
By its very premise, the show obviously centers on the Reagan family of prominent law enforcement figures, but the quality of characters and casting very much extends beyond them. One of the most memorable recurring characters in the show is Sidney Gormley (), the gruff, yet well-meaning man who starts out as Danny Reagan's (Donnie Wahlberg) immediate boss, but eventually becomes a valued member of Commissioner Frank Reagan's (Tom Selleck) staff. 
An old-school meat-and-potatoes man who isn't afraid to speak his mind but will always jump to defend his colleagues, Gormley is one of the show's most entertaining characters, and has rightfully appeared in every single one of the show's 12 seasons. It's difficult to imagine the show without him, which is why it might surprise you to hear that Robert Clohessy was originally only supposed to be in one "Blue Bloods" episode.
Robert Clohessy's chemistry with Donnie Wahlberg earned him a regular role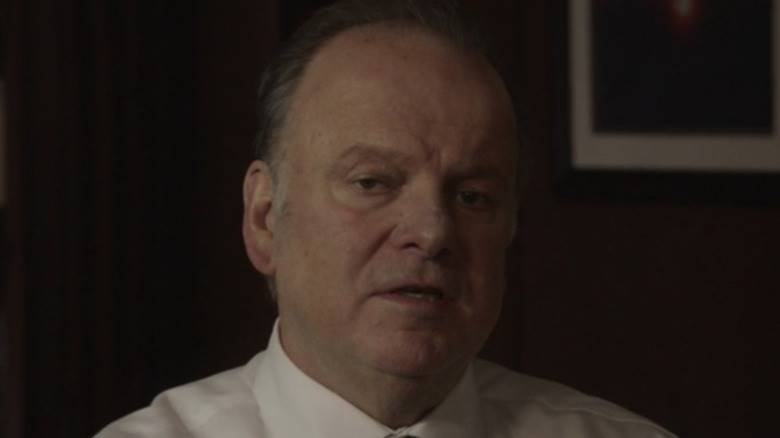 In an interview with , Robert Clohessy revealed that his role as then-Sergeant Gormley was supposed to be a one-off, but he can thank his great chemistry with one particular "Blue Bloods" star for his lengthy tenure with the show. "I was originally cast for one show to be Danny's boss in the precinct," Clohessy said. "We got along really well on set and, before long, I was part of the regular cast."
To be completely fair to Clohessy, though, getting along with Wahlberg may have helped him escape the one-episode wonder status, but it's pretty likely that his own talent helped quite a bit. After all, before his lengthy tenure with "Blue Bloods," he was already an experienced hand at playing various officials in high-profile shows. You might remember him as Officer Patrick Flaherty in "Hill Street Blues," or as Officer Sean Murphy in HBO's prison drama "Oz." In fact, he's such a go-to actor to portray law enforcement figures that while he was already with "Blue Blood," he even became a part of the Marvel Cinematic Universe, thanks to his role as a police sergeant in "The Avengers."