After months of delays due to ongoing Hollywood strikes, 1923 has lost a key filming location in Butte, Montana for Season 2.
Bad news out of the historic town as Butte's KXLF 4 reports "the ongoing writers and actors strike has forced Butte to break its contract with the '1923' television series."
According to local officials, the Taylor Sheridan/Paramount production will no longer be using the Butte Civic Center as a sound stage. This is, unfortunately, a huge blow to 1923 Season 2 of the Yellowstone prequel, and to fans who were looking forward to more of the Harrison Ford & Helen Mirren epic's return in 2024. But the biggest blow is for the people of Butte and their economy.
In fact, it's likely the series will no longer be filmed in Butte at all, KXLF said this week. For perspective, 1923 Season 1 brought about $25 to $30 million to Butte.
Season 2 was first set to begin production on June 5, well over a month ago at this point. But the Hollywood Writer's Strike has since seen actors join the cause, and the full SAG-AFTRA Strike has ground television and film productions to a halt.
'People were looking forward to '1923' coming back and having production in town'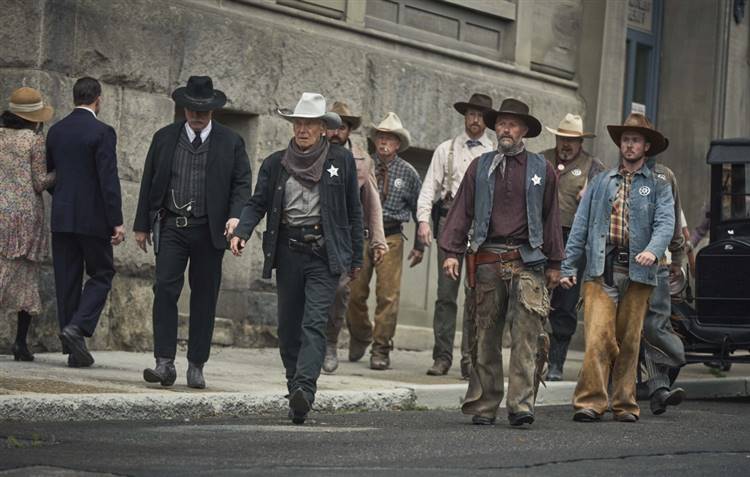 "It's disappointing in the fact that people were looking forward to '1923' coming back and having production in town, but we understand," offers Butte Chief Executive J.P. Gallagher.
"It's been great for Butte. But, you know, Butte's in a great spot right now, I think. We're on an economic upturn and we're excited about the future of our community," Gallagher adds.
1923 brought that economic boom to the Montana town while making great use of its historic downtown. Butte was on full display in early episodes of Season 1 as the 20th century Duttons learned to navigate their rapidly-changing times. And when the Duttons entered a bank or soda shop, it was the civic center that housed those interior sets.
Initially, Season 2 production was pushed back amid the writer's strike. But even a November deadline couldn't be reached amid Hollywood's current state.
"They just could not build everything, be ready to film before November, and get it all done, they had lost the timing of that," details Butte Civic Center Manager Bill Melvin.
Now, under their new agreement handed to 1923, production will continue to pay $75,000 a month until everything moves out at the end of August 2023. Production also agreed to pay $200,000 to replace new bleacher seats that were damaged during Season 1 filming. Butte's Council of Commissioners will vote on whether to approve the agreement or not soon.
Melvin will then open the civic center back up to activities and functions for locals at the end of August. And the Montana town will return to normal.
A loss of authenticity for Season 2?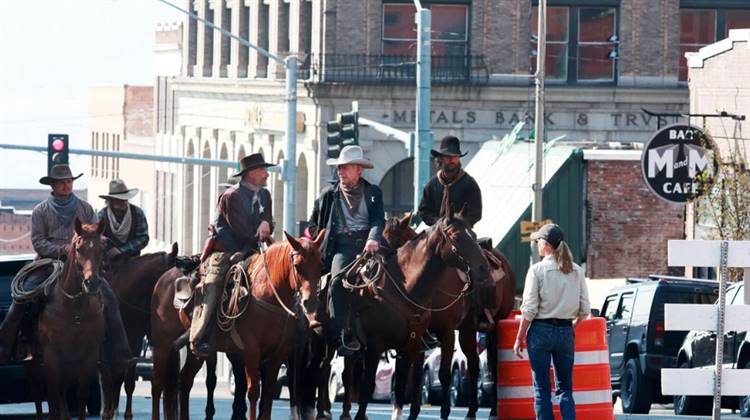 Despite these steep shakeups, Paramount won't let 1923 fizzle out. The show was too much of a critical and commercial success for that. Instead, the Yellowstone prequel may pack up and move to Texas like the rest of the franchise.
"We shot here all year last year and they shot lots of backplates. It's real easy to make Texas look like Montana. If you have a building, take the background out, and throw in some mountains. Now, all of a sudden, it's Montana," Rob Cox, a location manager for 1923 Season 1, tells KXLF 4.
Sheridan is a Texas native, and has finalized his purchase of the largest ranch in the state, the Four Sixes. So moving all of Yellowstone to the Lone Star State makes a great deal of financial sense. But with the heart of his Dutton epoch still in Montana, this would come at a great loss of authenticity.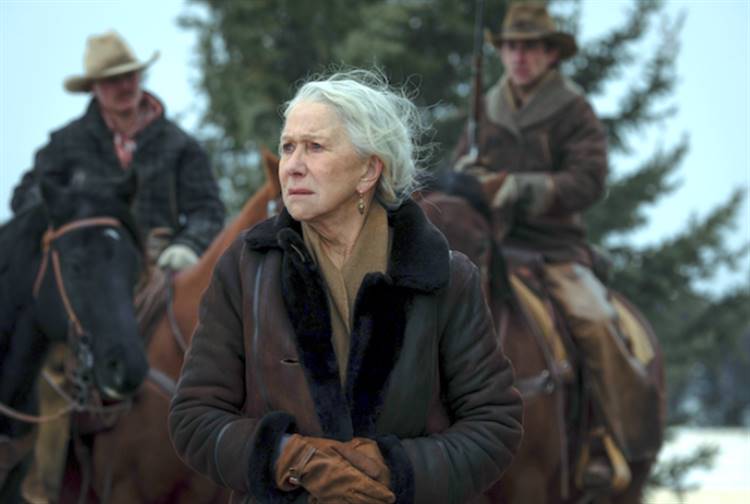 "It was amazing to watch all of those people who know what they're doing just kind of come together and do it, and to watch the town go from not being a set to being a set was pretty amazing," Cox adds of their Butte heyday.
For now, 1923's Season 2 production has been "delayed indefinitely" alongside every other project in Hollywood (outside the few granted SAG-AFTRA waivers). And it may be a long time before audiences see more from this prequel. Let alone Yellowstone's final episodes to round out Season 5.
For more on the future of the franchise, see our 'Yellowstone': Latest from Kevin Costner & cast on Season 5 return next.