Jennifer Aniston Shares She Would Not Cut Her Hair For a Role, After Saying The Short Shag Called The Rachel From Friends Was Her 'Ugliest' Look!
Jennifer Aniston and Adam Sandler appeared on Drew Barrymore's talk show on Monday.
And during her sit-down, which included her Murder Mystery 2 costar Adam Sandler, the 54-year-old actress touched on a number of subjects.
One of the things the blonde beauty brought up was how she is not a big fan of having to wear short hair for a role.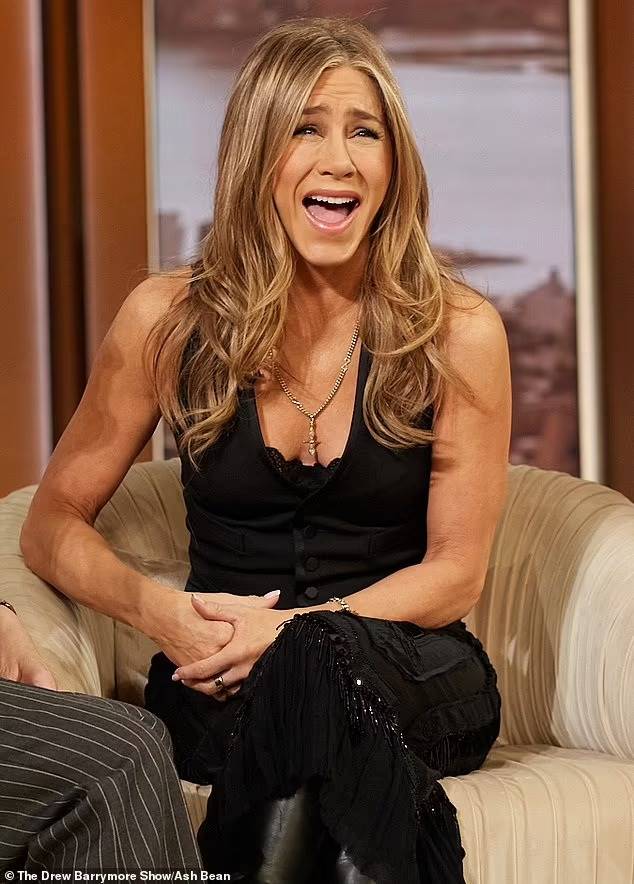 The topic came up when she and Drew discussed playing one of the female leads on the hit Seventies TV show Three's Company in a possible redo with Sandler.
That popular sitcom had Suzanne Somers as Chrissy and Joyce DeWitt as Janet in the leads opposite the late John Ritter who starred as Jack.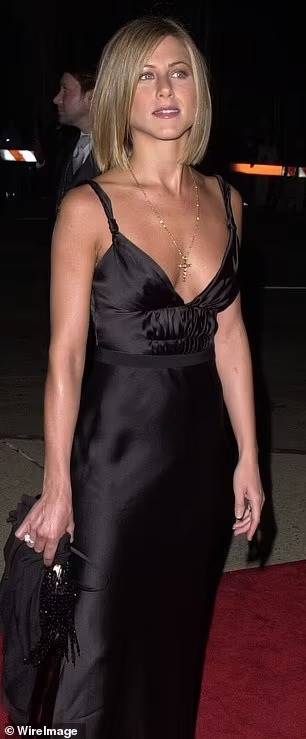 Aniston said she was not too into taking the role of Janet that DeWitt played.
The reason is that Janet had short hair and Aniston shared that she would not want to cut her hair for the role.
Jennifer then asked Drew, 'You could do the short hair?'
Drew said she was ok with it: 'I love Janet. She's a real no-nonsense gal…I'm much more Janet you're much more Chrissy.'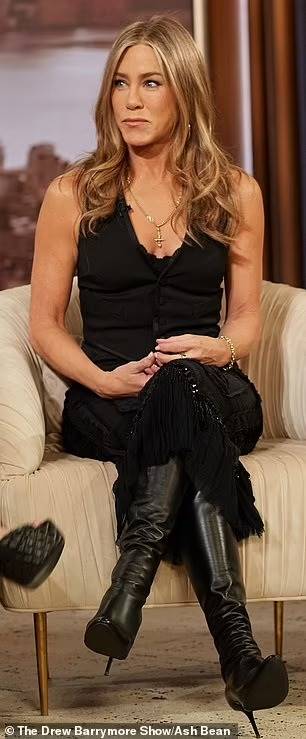 Chrissy had long blonde hair and was played by Sєx symbol Suzanne Somers who is also known for plugging exercise tools.
Jennifer has had short hair in the past.
Aniston cut her hair in 2001 when she was on Friends and married to Brad Pitt.
'I actually just cut all my hair off two days ago,' Aniston told ElleUK.com at the time.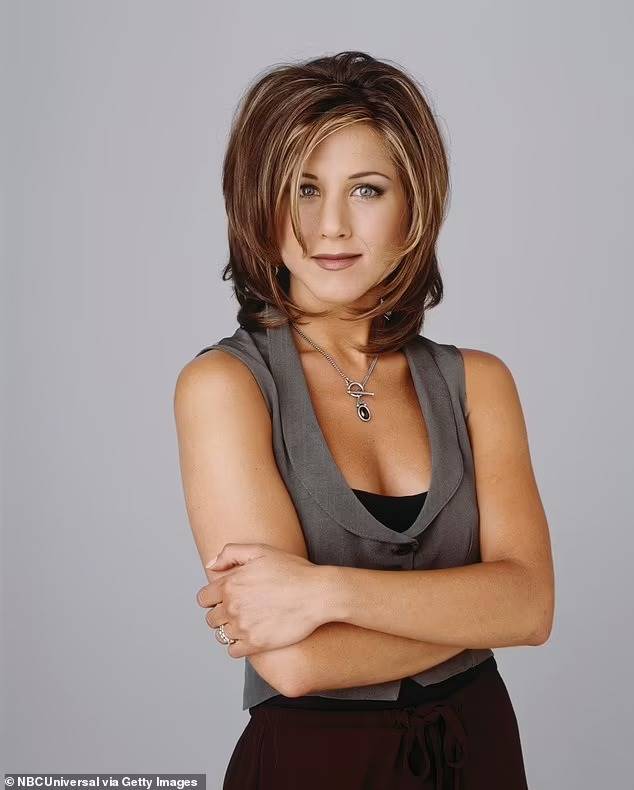 'It wasn't for a role. My hair went through a phase — I did this thing called a Brazilian and my hair did not react really well to it.'
Her hair stylist Chris McMillan did the cut.
'Chris just chopped it all off, so now it's just sort of there. It's short! It's at my jawline and a little shorter in the back. It's just choppy, like a choppy bob, I guess you could say,' he said.
McMillan is the same man that gave her The Rachel, which Jen said she hated because it was not her 'best look.'
'I think it was the ugliest haircut I've ever seen,' the comedienne told Allure.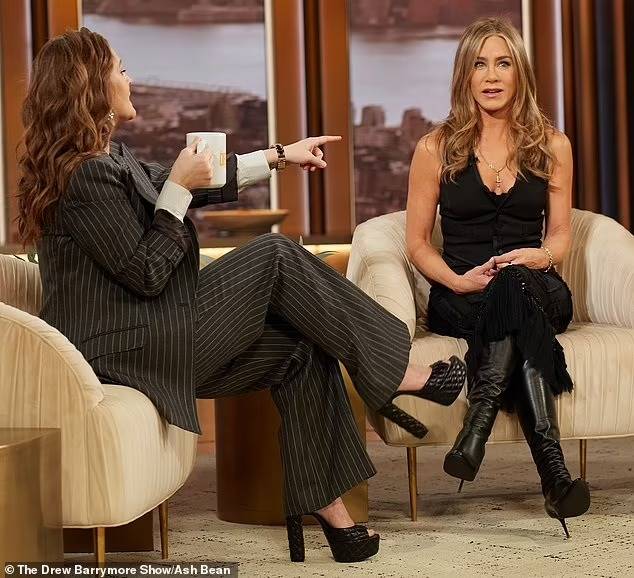 Girl power: Drew said on the show, 'We did come up with a little bit of an idea the other day about what a trio movie could be.' She then said it was based off a TV show. Jennifer offered, 'Oh, Three's Company'

Jennifer pitched in: 'With the Three's Company kind of, we'd go down to the Regal Beagle.'
The Regal Beagle was the bar the roommates frequented.
Adam, said, 'With Larry.' Larry was Larry Dallas, the womanizer pal of Ritter's played by Richard Kline.
Jennifer shared: 'With Larry. We have to find the Ropers.' The Ropers were Stanley and Helen Roper, the landlords played by Norman Fell and Audra Lindley.
Jennifer asked Adam if he would play Mr Roper to which he said, 'I'm not as good as Jack Tripper I'd have to be like Jimmy Tripper.'