"Smack In The Face" - Yellowstone's 1883 Star Responds To 1923's Revelation About Family's Fate!
One of the stars of the TV show "1883" was devastated after learning about the fate of the Dutton family. The show is a prequel to "Yellowstone" and follows the early generations of the Dutton family as they settle down in Montana to create a powerful ranching empire.
In an interview with The Hollywood Reporter, Isabel May, who plays Elsa Dutton in the show, expressed her pain at discovering what happens to her character's family. May acknowledged that the harsh reality of life in Montana in 1883, particularly in the competitive world of ranching, led to the brutal fate of the early Dutton family. She specifically mentioned the character Margaret, who she found to be wonderful.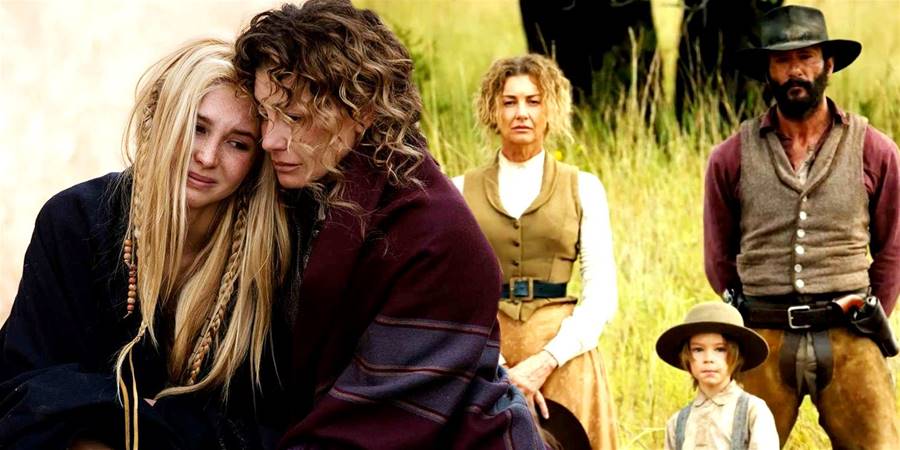 May emphasized that the show's creator, Taylor Sheridan, intended to depict life as it truly was during that time, which meant it would be brutal. The fate of the Dutton family in "1883" was never going to be a happy one, given their willingness to betray others to succeed. The dark side of the family has been present since the beginning, and after Elsa's death, the specter of death continued to haunt them. James, Elsa's brother, died ten years later, leaving Margaret to struggle to support their family.
Jacob, Margaret's husband, arrived too late to save her, as she had already frozen to death. Jacob was left to care for their sons, who were half-dead from starvation. The entire timeline of "Yellowstone" is filled with devastation and death, but the characters in "1883" have faced some of the worst circumstances. They rarely have moments of peace and have fought for their entire lives, only to lose everything in the end. The revelations of what happens to the family in 1923, as shown in "1883," were as shocking to May as they were to the viewers.