As Many As 4 Yellowstone Prequels In Development After Massive Success of 1883 and 1923!
After the incredible success of the prequel series "1883" and "1923," Yellowstone creator Taylor Sheridan has announced that there could be as many as four more prequels in development. The current Western drama, Yellowstone, has garnered a huge live audience, with the latest episode of Season 5 drawing 8.19 million viewers. This success has led to the creation of two prequels, "1883" and "1923," which will be available on Paramount+.
Additionally, four more shows are currently being developed in the franchise. In an interview with The Hollywood Reporter, Sheridan revealed that, apart from Yellowstone Season 5 Part 2 and the other announced shows, there are still three to four more prequels that have yet to be revealed. Sheridan estimates that the budget for each prequel could be comparable to a season of Game of Thrones. He described the prequels as "time capsules of life in Montana as a microcosm of the world as a whole," and emphasized that they will be big spectacles, with the scale increasing as the stories move closer to the modern era.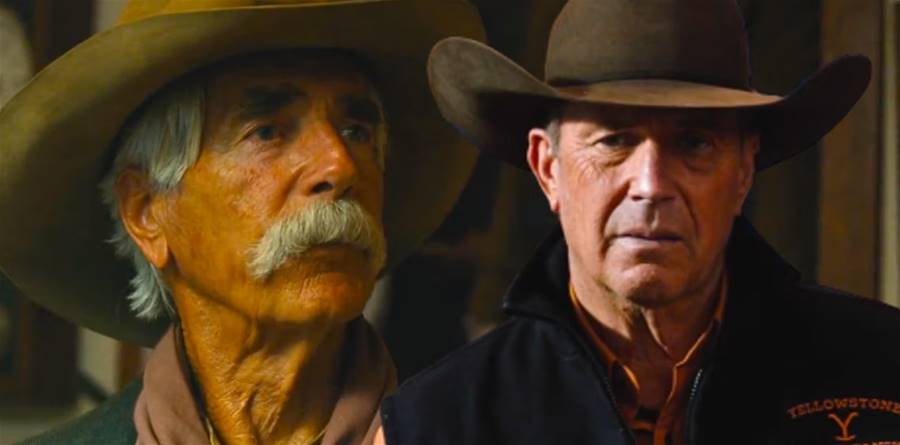 Sheridan also acknowledged the faith and trust that Paramount has placed in him. He expressed his gratitude but noted that it is a significant request to ask for Game of Thrones Season 6-level funding for essentially a pilot every year. However, he remains confident that as long as he does his job well and people continue to enjoy the genre, there will be enough material for three to four more prequels. It is worth mentioning that Sheridan's estimate of three to four prequels does not include the previously announced "1944," which is a sequel to "1923," or the spinoff series "Lawmen: Bass Reeves," set during the same time period as "1883."
If these shows are not included, there could potentially be up to six more prequels in the Yellowstone franchise. Sheridan's plan for the prequels is to explore time periods that get closer to the present day, as indicated by the year-based titles of "1883," "1923," and "1944." With a variety of time periods to choose from, there are endless possibilities for future Yellowstone prequels.
In addition to the prequels, Sheridan is also involved in a Matthew McConaughey Yellowstone spinoff set after the events of the main series. There is also a spinoff titled "6666" in production, focusing on the Four Sixes Ranch. Even after Yellowstone ends with Season 5 Part 2, there will still be plenty of series within the Yellowstone universe to look forward to. The future of the Yellowstone franchise looks promising as more prequels are announced.