Emmy Nominations' Biggest Snubs and Surprises: 1923, Kevin Costner and Yellowstone Are Ignored AGAIN!
Emmy nominations 2023 SNUBS: Kevin Costner and Yellowstone are ignored AGAIN – as Harrison Ford, Selena Gomez, and Elizabeth Olsen also miss out on acting nods
Kevin Costner and Yellowstone were ignored again as the Primetime Emmy Award 2023 nominations were announced on Tuesday amid his messy divorce and upcoming departure from the highly-popular series.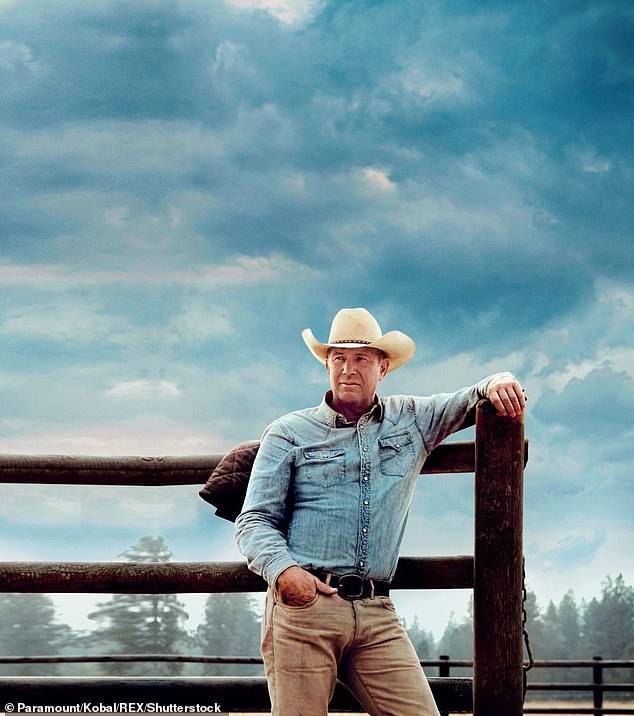 The 75th Primetime Emmy Awards nominations were announced on Wednesday morning as some major names including Selena Gomez, Harrison Ford, and Elizabeth Olsen led the big name snubs which led to many devastated fans on social media.
The nods were announced by presenters – actress Yvette Nicole Brown and Television Academy Chair Frank Scherma – via YouTube livestream.
Yellowstone has never received a Primetime Emmy Award nomination in any of the major acting categories or in Outstanding Drama Series throughout all four seasons of the highly-popular CBS show.
The lone nomination they received was for Outstanding Production Design for a Narrative Contemporary Program for production designer Cary White, art director Yvonne Boudreaux, and set decorator Carla Curry.
Yellowstone did not receive a recognition in the Outstanding Drama Series category but eight different projects did including: Andor, Better Call Saul, The Crown, House Of The Dragon, The Last Of Us, Succession, The White Lotus, and Yellowjackets.
Kevin went ignored in the Outstanding Lead Actor in a Drama category once again as he lost out to a history-making three Succession stars – Brian Cox, Kieran Culkin, and Jeremy Strong – in addition to Jeff Bridges (The Old Man), Bob Odenkirk (Better Call Saul), and Pedro Pascal (The Last Of Us).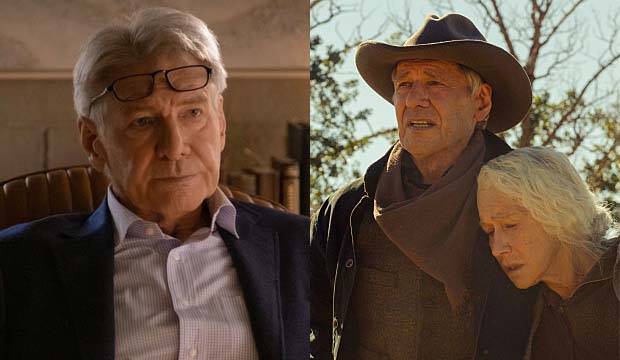 Harrison Ford was snubbed in two different categories as many believed he would be nominated for Outstanding Supporting Actor in a Comedy for Shrinking and Outstanding Lead Actor in a Limited Or Anthology Series Or Movie for 1923.
The 80-year-old acting legend has never received a Primetime Emmy Award nomination throughout his storied career.
Harrison was ignored in the Supporting Actor in a Comedy Series race as Anthony Carrigan (Barry), Brett Goldstein (Ted Lasso), Ebon Moss-Bachrach (The Bear), Henry Winkler (Barry), James Marsden (Jury Duty), Phil Dunster (Ted Lasso), and Tyler James Williams (Abbott Elementary) all were recognized.
Outstanding Lead Actor in a Limited Or Anthology Series Or Movie saw nominations for Taron Edgerton (Black Bird), Kumail Nanjiani (Welcome To Chippendales), Evan Peters (Dahmer – Monster: The Jeffrey Dahmer Story), Daniel Radcliffe (Weird: The Al Yankovic Story), Michael Shannon (George & Tammy), and Steven Yeun (Beef).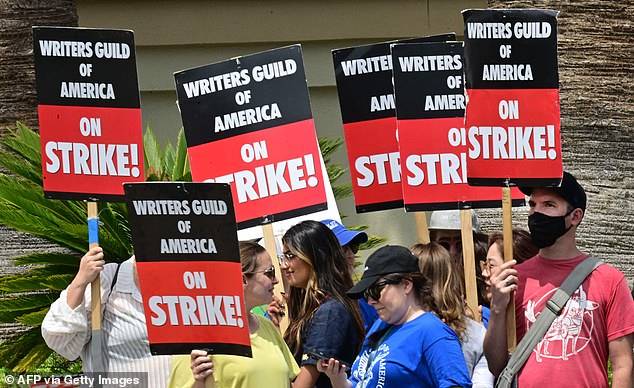 As of now the 75th Primetime Emmy Awards are scheduled to take place on Monday, September 18 and air on Fox.
However a report on Tuesday indicates that they are mostly likely to be postponed as the Television Academy and the show's broadcast network fear it will be interrupted by potential strikes.
But the two organizations are split as to when the iconic television awards should be rescheduled to, according to insiders who spoke to Variety.
The Television Academy is reportedly hoping to pencil in a date later in the fall, but Fox is circling around a new spot early in 2024.
Both the Academy and Fox fear that the show could be devastated if the SAG-AFTRA union, which represents actors, goes on strike, and it is also possible that the ongoing WGA strike could still be dragging on by the original date of September 18.
The shakeup comes shortly after SAG-AFTRA President Fran Drescher caught plenty of negative publicity for taking a break from the already-extended negotiations with film studios to attend a Dolce & Gabbana show in Italy, where she was pictured rubbing elbows with Kim Kardashian and other stars.
According to Variety, the Television Academy has proposed pushing the Emmys back to sometime in November, about two months after the show would have normally aired, in hopes that issues around the unions have been resolved by then.
However, the show's broadcaster Fox is pushing for a more aggressive strategy. It suggests delaying the ceremony until January of 2024.
Both the Academy and Fox have agreed that canceling the show is out of the picture, as its 75th anniversary is too important a date to skip.
If the strikes are settled on an ideal timetable, then the Emmys could also be the first major award show to air after new contracts are signed for actors and writers.