Jennifer Aniston Cuddles Up to Her Own Reflection in This Seriously Sexy Photo!
It's no secret that  is the ultimate dream girl. How she always manages to look  We're not sure. With only days away from finally reaching the end of this dreadful year, Aniston took to  to give her followers a much-need nudge into 2021 — and she did so in the most effortlessly chic way. The  star shared a seriously flirty snap of herself on the platform wearing a pair of jean shorts and a bikini top while kissing her own reflection in the mirror. Maybe the secret to her drop-dead gorgeous looks is sharing selfies alongside words of wisdom? BRB going to try this exact pose in the mirror now.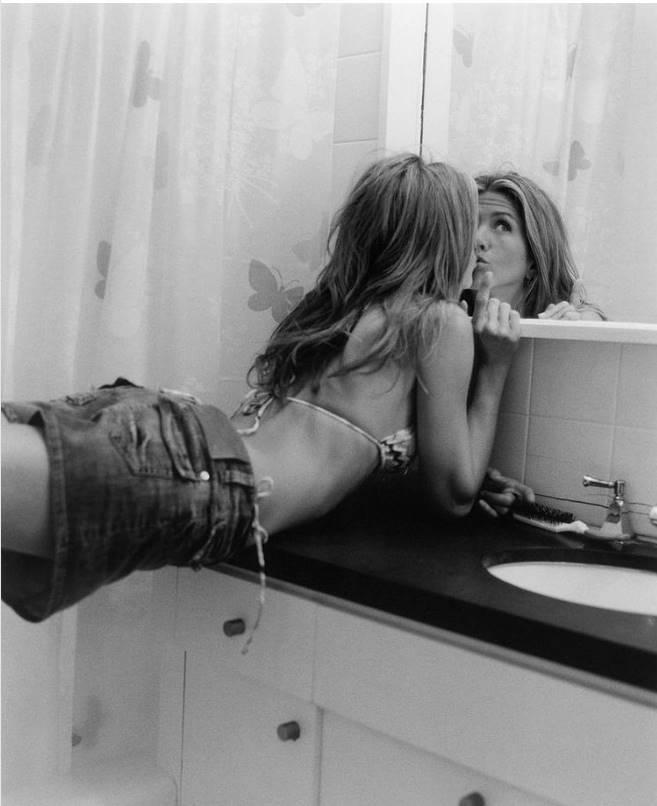 "What a year. Reminder to give yourself a little love… and hang in there🙏🏼😘 Photo by @peggysirota (from the archives)!" wrote Aniston alongside the sexy flick. If you're wondering how Aniston is managing to balance on that sink we're honestly not so sure ourselves. Perhaps her ability to "hang in there" just comes with the innate power that Aniston holds. The actress has proved once again that she truly does not age.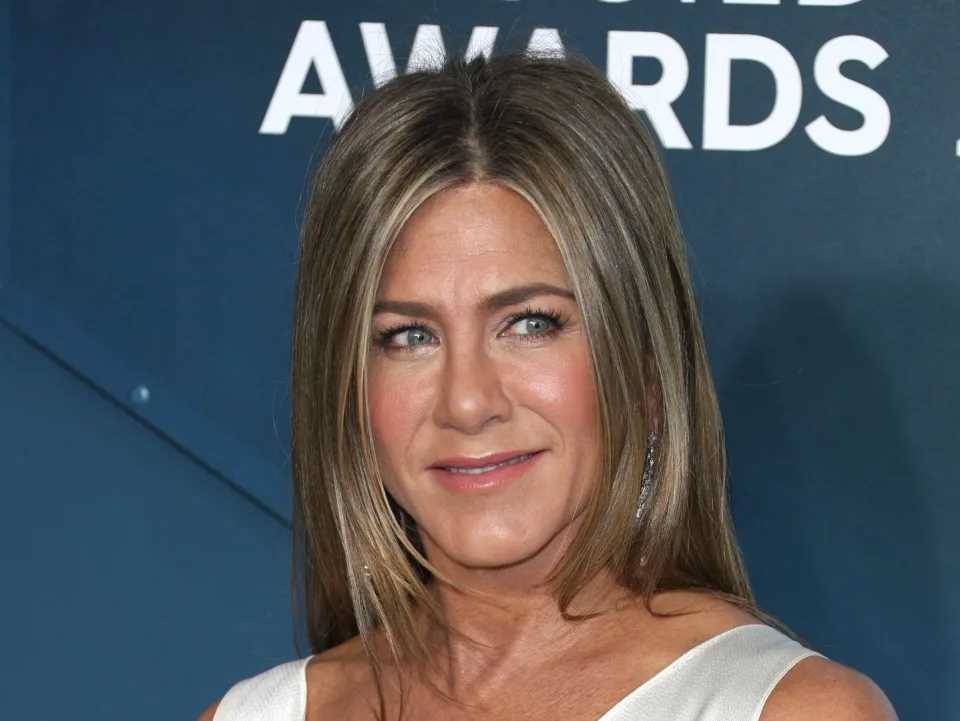 If you're  you're probably thinking that her comment section went nuts. Well, you'd be right. Many of the actress' fellow stars flocked to the comments to bury Aniston with compliments. Poppy Delevingne wrote, "AMAZING ❤️." Nina Dobrev joined in on the love-fest to write a simple word of encouragement: "Yesssss." And Olivia Wilde captured our exact feelings about Aniston, "All time 🔥🔥🔥"