Shocked! The Secret How Jennifer Aniston SAVED Matthew Perry From Death With One Simple Question Fans Had No Idea Revealed!
Jennifer Aniston and Matthew Perry have been friends for years. But fans had no idea just how big of an impact Aniston had on Perry's life. Little did they know that she was the one who would ultimately save his life.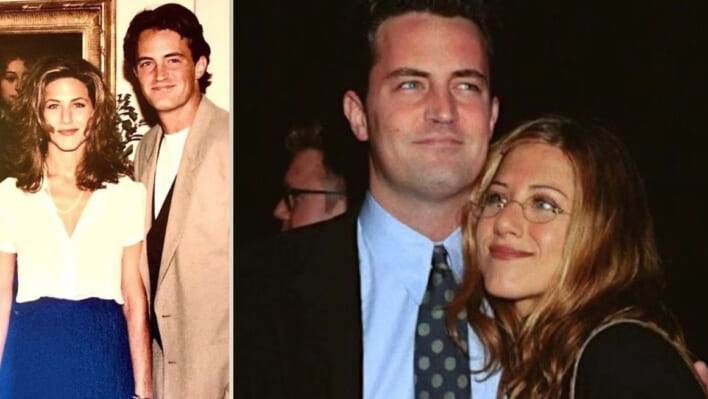 Many of us were first introduced to  and Matthew Perry through the hit series  that would eventually become one of the greatest sitcoms of all time. For 10 years, the show went on to win over the hearts of many, portraying a group of close friends that people all lived vicariously through. To many fans, the Friends cast were as close friends off screen as they were on screen.
In Matthew Perry's new memoir , he reveals the very dark truth about what went on in his personal life during the filming of the show. What was further revealed were many secrets that he had, especially when it came to his co-star Jenifer Aniston.
Fans would now realize just how much of an impact Aniston truly had on Perry's life, and how she would also become the only person to help him.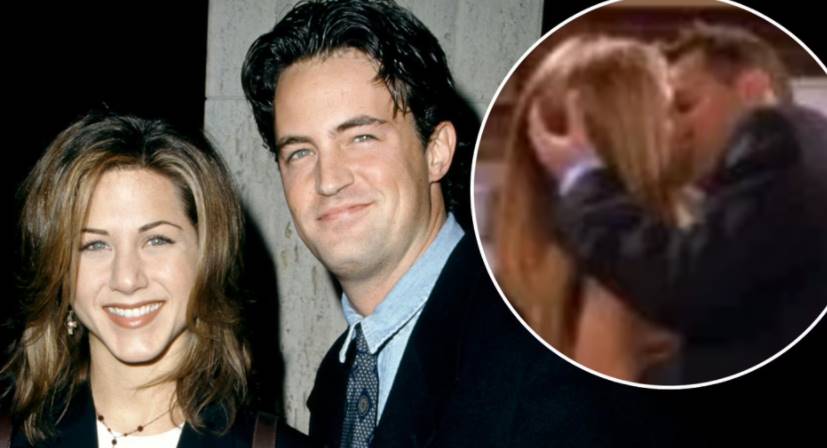 Jennifer Aniston and Matthew Perry's Special Relationship
It was a given that Aniston and Perry were friends. They had been on a show for over 10 years and the cast always mentioned how they were close even off screen. It was evident that the chemistry of the cast was genuine, which is one of the reasons why the show was so successful.
In recent news prior to the launching of Perry's new memoir, he revealed that he had a huge crush on Aniston before they were cast on the show. In fact, three years before the two were destined to meet each other on the set of the sitcom, they were introduced to each other through mutual friends. He had taken a liking to her very quickly.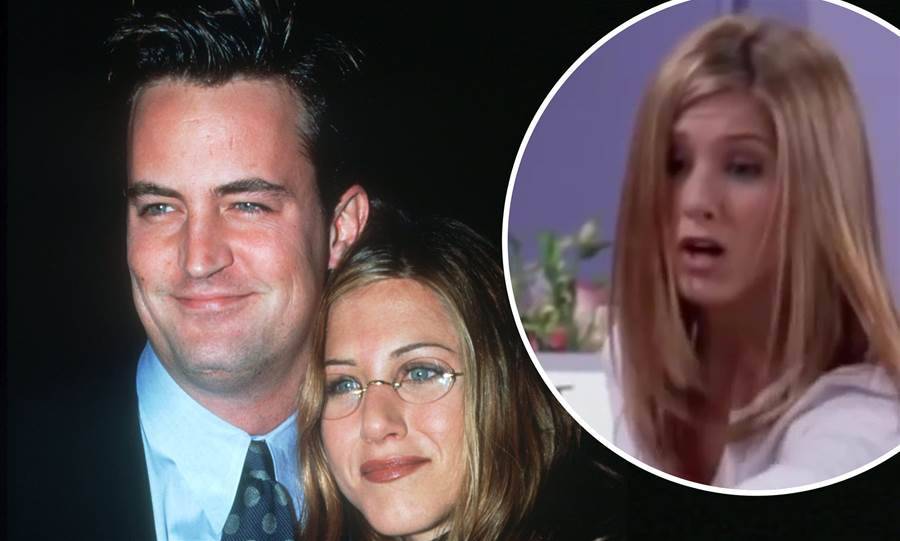 Perry further reveals that he confessed his feelings to Aniston, but she could not reciprocate his feelings. He says in , "Looking back, it was clear that this made her think I liked her too much or in the wrong kind of way… and I only compounded the error by then asking her out. She declined (which made it very difficult to actually go out with her), but said that she'd love to be friends with me, and I compounded the compound by blurting, "We can't be friends!'"
The two would awkwardly reunite several years later on the show. And despite Perry's harboring feelings for Aniston, the two were able to have a professional relationship, and eventually became good friends.
Perry would never have imagined that Aniston would be the very co-star and friend who would confront him and pull him out of the darkest period of his life.
Matthew Perry Hits Rock Bottom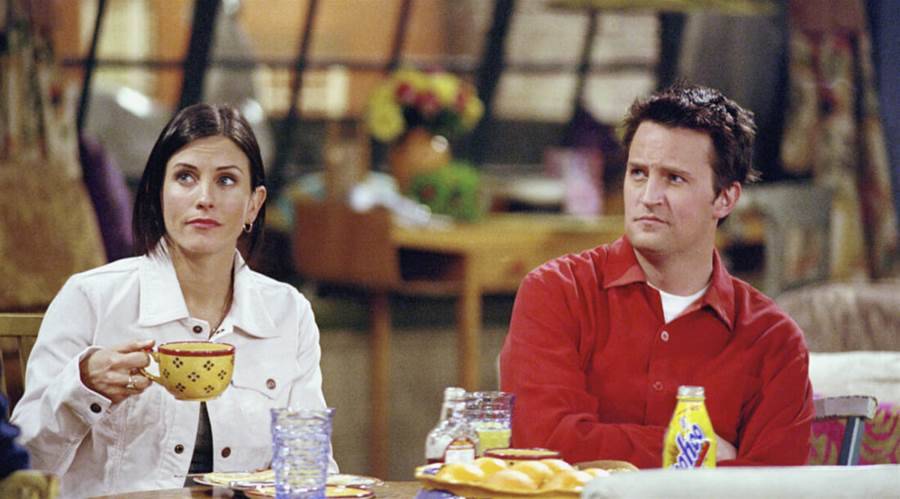 Perry first became hooked on pills after an accident in 1997. The addiction to pills led him to rely on alcohol, but he never thought it would be noticeable when on set. He told  in an interview, "It's no accident that Chandler is a guy who is trying to deter his own human emotional feelings with laughter. That's what I did for years," Perry explained. "I've tried to palm myself off as being a jokester, kind of like hanging out with me is kind of like a vacation. But that could only take me so far."
His addiction to pills required him to be meeting with doctors and nurses, trying to find anyone who would be able to prescribe him any kind of medication. He'd lie about feeling sick, and would exhaust himself just trying to figure out where he could get his next fix.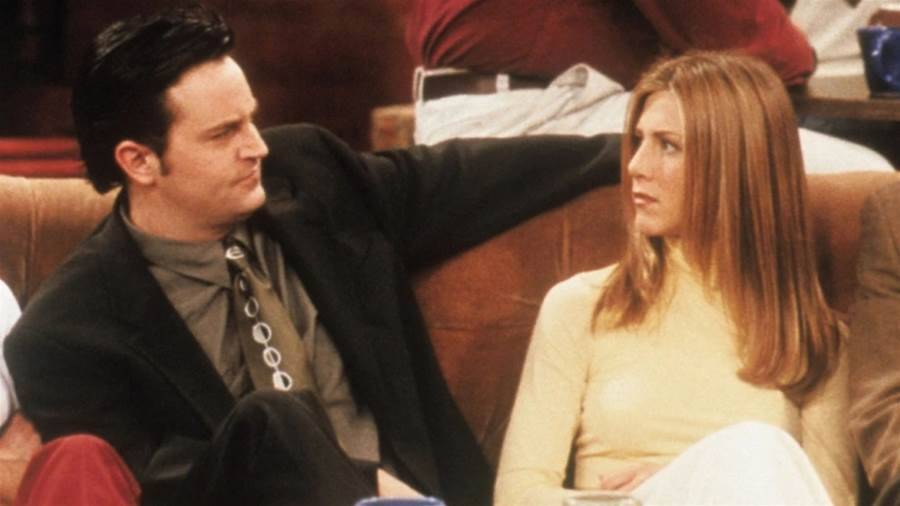 His reliance on pills and alcohol would send him to the hospital on several occasions. Pancreatitis, burst colon, being in a coma – all a result of the painkillers and alcohol he was consuming. He says he has 14 scars on his stomach as a result of various operations he had to have throughout the years.
What would really push Perry to get the help he so desperately needed, was the last person he thought noticed his secret.
Jennifer Aniston to the Rescue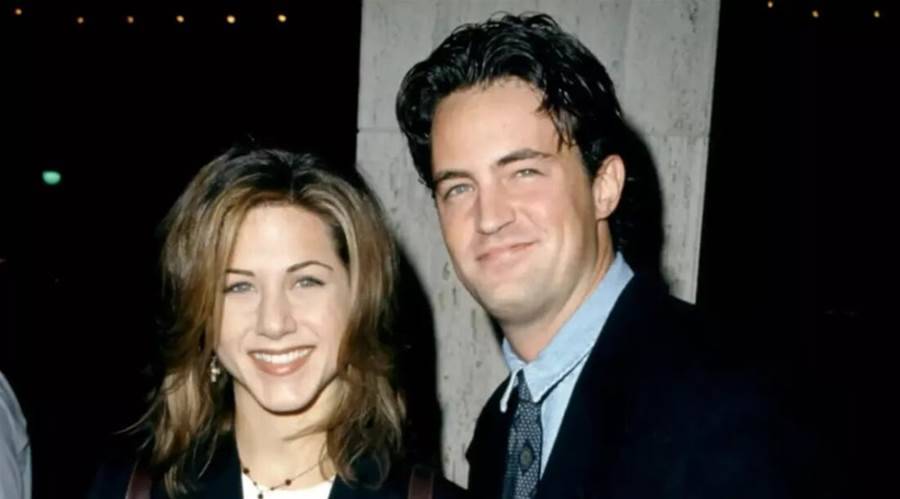 Perry suppressed his feelings for Aniston, which made for some awkwardness in their interactions at times. Despite the professional relationship they had, Perry would never have imagined that she would be the one to confront him and push him to sobriety.
During Perry's deep pit into the world of addiction, Aniston had walked into his trailer one day, and was very upfront: "We know you're drinking." Perry had been taken aback at this statement as he thought he was hiding it relatively well. She told him that they could smell the alcohol off of him and that he needed to seek help.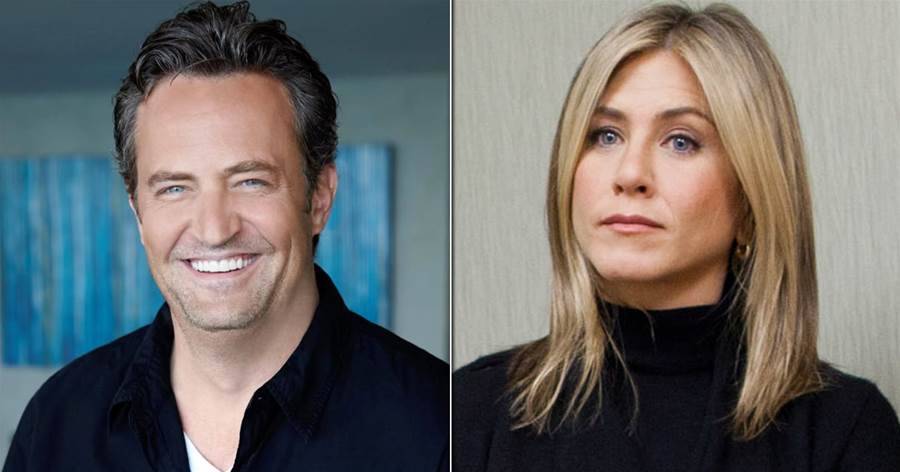 This one simple sentence sparked Perry's journey into getting the help he desperately needed. He checked himself in rehab, which started the very long and gruelling path to recovery. In an interview with Diane Sawyer, he says that he will always be eternally grateful to the actress, stating that she was the one who would check on him most while battling with his addictions.
Sober and Hopeful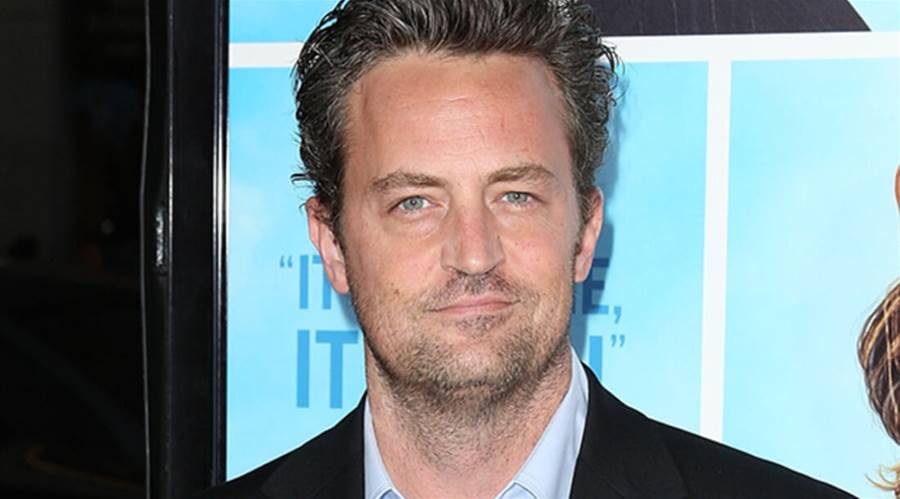 When the cast reunited in the infamous  reunion episode in 2021, Perry was clean for 18 months, the longest he has ever been sober. He is now able to safely say that although he is continuing on with his journey into sobriety, he can talk about it freely which he does in detail in his memoir.
He told  magazine that he wanted to make sure that he was finally in a sober enough state to be able to show people that they can get past the dark side. His hope is that he can help people. He is now happier and healthier than ever, revealing his newest obsession, which is Pickle-ball.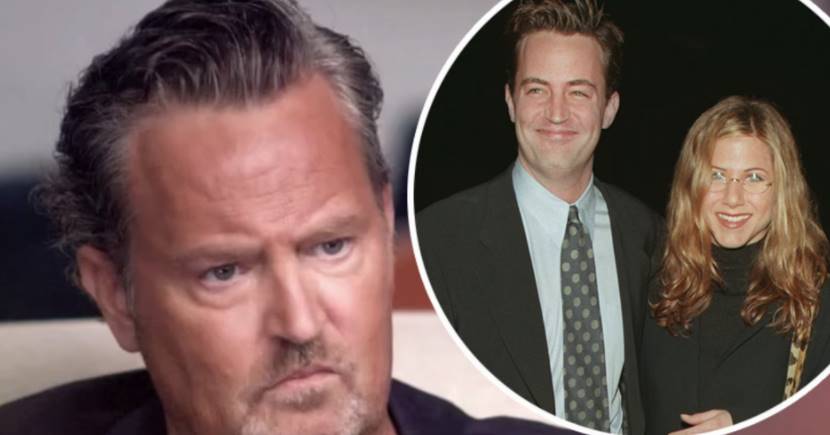 Perry's very long journey from addiction to sobriety is inspiring for many who deal with similar battles. Aniston goes to show that paying attention to people in your life, caring, and reaching out can change someone's life. Although it took many years, his story reveals that there can be a light at the end of a dark road. And with the support of a good friend, it can be a little less lonely.