Daryl Dixon Spinoff's Alternate Location & Story Explained By Walking Dead Producer!
Summary
was originally planned to take place in the Midwest, with Daryl encountering different survivors in each episode.The original concept would have made the show episodic and focused on Daryl's journey in a new location, giving it a unique structure.Setting the spinoff in France offers a fresh location and allows for the exploration of new concepts, making it a unique entry in the franchise.
executive producer Greg Nicotero reveals that Daryl almost didn't go to France. The new spinoff follows Daryl after the events of , washing ashore in France for unknown reasons. On his quest to get back home to Alexandria, Virginia, he is tasked with taking a young boy named Laurent across the country, as he may be key to saving humanity.
However, speaking with , Nicotero revealed was originally planned to take place in the Midwestern United States. The show would feature Daryl meeting different survivors in every episode and learning about their lives during the apocalypse. Check out what Nicotero had to say below:
It was going to be Daryl going across the country like through New Mexico or the Midwest. And it was kind of like a 'Then Came Bronson' or 'The Fugitive' or 'Kung Fu' — a stranger in a strange land. In every episode, he would come in contact with people that would change his life, and he would change their life. And that was where this whole show stemmed from. It was something that Norman was super passionate about.
Why France Is The Perfect Location For Daryl Dixon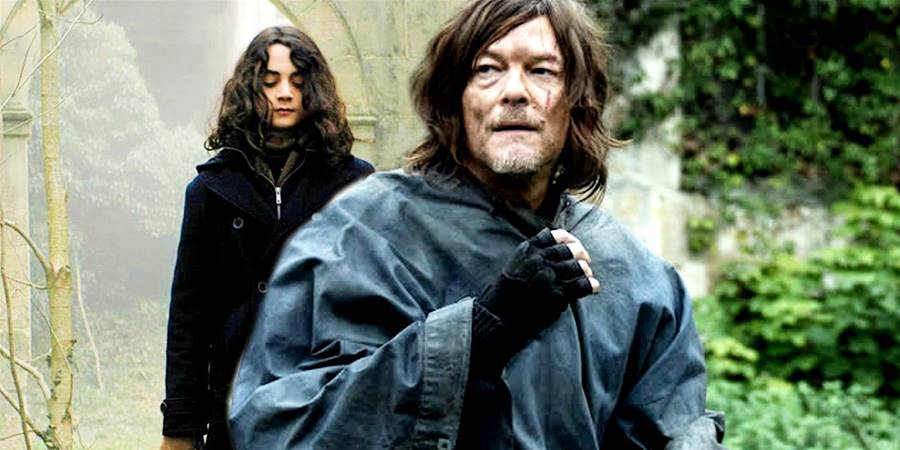 would have become a much different series if the show's original vision had been produced. Instead of featuring an overarching storyline, the original concept for the spinoff appears to be an episodic look at the apocalypse featuring Daryl's journey in a new location. This would have given the series a wildly different structure that would have made Daryl's journey stand out from the other planned spinoffs.
However, many concepts already introduced in the franchise may have conflicted with the original vision for Daryl's show. Another spinoff, , already features stories from different survivors in every episode, with a follow-up series already in the works. The Midwest may not have been a suitable location either, as season 7 establishes Texas - and possibly surrounding locations - as less habitable for survivors due to nuclear fallout.
With being set in France, the spinoff offers up a fresh location brimming with concepts that would otherwise go unexplored in a different version. Since the , such as ones with acidic skin and blood, it's clear the show is moving in a different direction than its first vision. Even so, seems like it will be a unique entry in the franchise regardless of its setting.