'Blue Bloods' at 13 and a Fiery Neighbor, Jeffrey Dahmer Tapes, Return of 'The Mole'
CBS welcomes back its Friday night anchor, Blue Bloods, for Season 13, joined by a timely new drama set in Northern California's Fire Country. Netflix capitalizes on its hit Dahmer miniseries with a new installment of the Conversations with a Killer docuseries, eavesdropping on recordings of Jeffrey Dahmer. Also arriving on another busy Netflix Friday: a new version of the classic reality competition The Mole, playing out over three weeks.
The family police drama and Friday night touchstone returns for a 13th season, with NYPD Commissioner Frank Reagan (Tom Selleck) taking a walk not so much on the wild side but through the venues where his officers work and live. He's joined by his buddy Archbishop Kearns (Stacy Keach) on a mission to learn what's behind the department's problems with morale and resignations. Meanwhile, the rest of his law-enforcement family stays busy. Erin (Bridget Moynahan) meets with her ex, Jack (Peter Hermann), regarding her run for District Attorney, and younger brother Jamie (Will Estes) gets caught up in a domestic violence situation linked to an investigation involving detective brother Danny (Donnie Wahlberg) and undercover agent/nephew Joe Hill ( Will Hochman).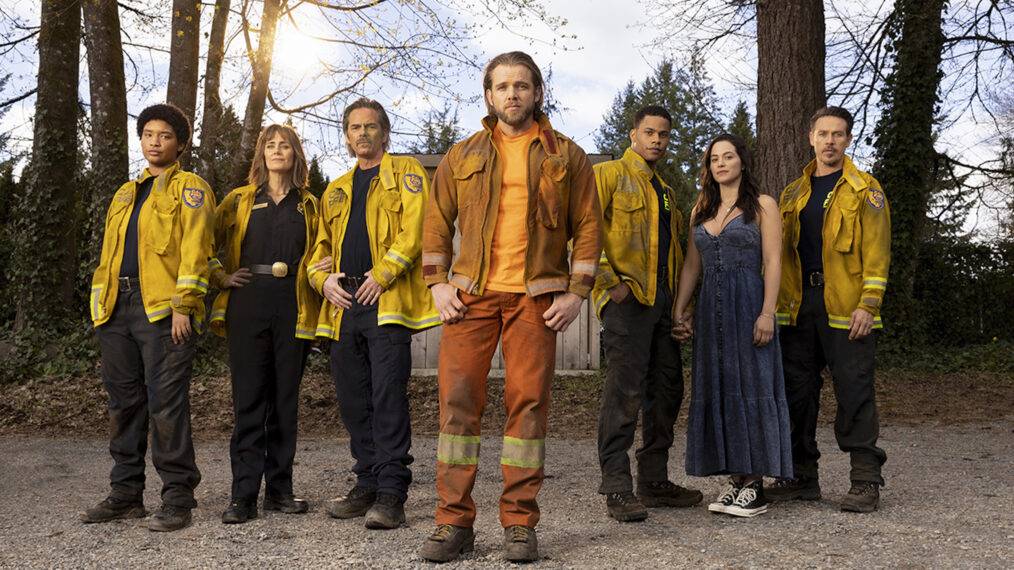 SEAL Team's Max Theriot stars in TV's latest first-responder series, but with a twist. He's Bode Donovan, a remorseful convict serving time for armed robbery who joins a program in Northern California in which inmates work alongside professional firefighters to reduce prison time. What he didn't count on was being assigned to a camp adjacent to the hometown he left under a cloud. The risks are high with blazes that turn deadly in an instant in the mountains and woods, but Bode sees this as his best path toward redemption.