Is Costner's Exit Truly the End for Yellowstone? Massive Viewership Hints at No!
Yellowstone is arguably more popular without Costner.
It hasn't exactly been an ideal year for Yellowstone, considering all the production delays and the never-ending drama between series creator Taylor Sheridan and Kevin Costner. Be that as it may, the iconic neo-western is experiencing something of a revival thanks to Paramount's decision to rerun existing episodes on primetime television.
In fact, the viewership numbers for the revival of the first season on CBS are so impressive that they are actually exceeding what the TV series did when it first aired on streaming platforms. And if this is any indication, it may prove that Yellowstone can (and will) survive long after John Dutton leaves the show.
Yellowstone season one returns to an even larger TV audience
Who knew that Kevin Costner's unpopular decision to abandon Yellowstone and not return for the remainder of season 5 would have such a positive effect on the rest of the series? CBS has decided to fill the void left by the recent WGA and SAG strikes by rerunning episodes of season 1, this time on network television.
While most suspected that this was a cheap attempt to gain momentum for the upcoming and final season of Yellowstone, it is actually paying far more dividends. Variety reports that more than 3 million new viewers are tuning in to the first season, creating a massive new audience for the new-age western.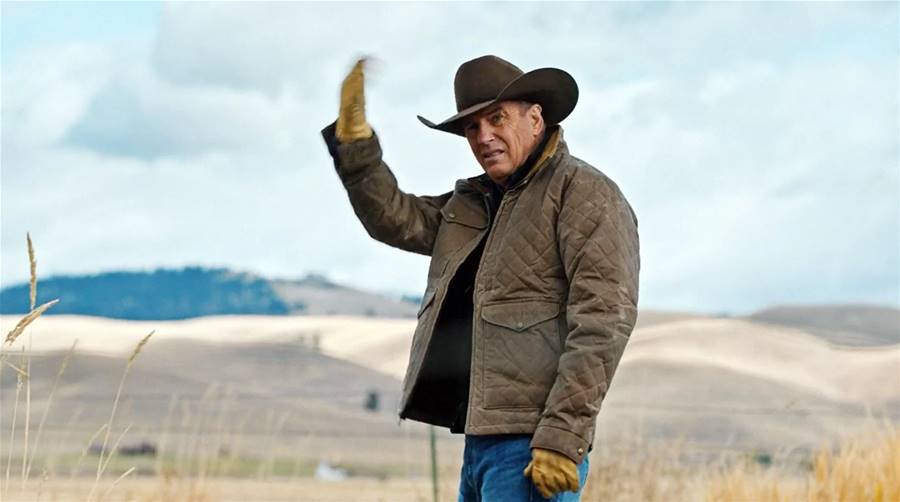 In fact, the 6.6 million people who watched the extended season one premiere (Sept. 17) is more than double the original number when Yellowstone debuted on the Paramount Network in 2018.
Thus, it's safe to conclude that Yellowstone is developing an entirely new following, as many of these viewers didn't previously have access to Paramount+ or Peacock subscriptions.
Yellowstone's resurgence forecasts well for future spin-off series
The bottom line is that nobody wanted to see Kevin Costner go. But if recent TV numbers are any indication, Yellowstone will do just fine without the Academy Award-winning actor. It's been reported that Matthew McConaughey will star in an upcoming spin-off that will take place immediately after the current series.
In addition, the plethora of other spin-offs (Bass Reeves, 6666) will quench the thirst of Yellowstone diehards.
New popularity may affect how John Dutton leaves the show
The fact that millions of new fans are being introduced to Yellowstone for the first time is a huge success story for CBS. Unfortunately, it could also backfire if these new fans become too attached to John Dutton, just like the fans who were behind the show from day one.
The reality is that new fans will not have the same level of suspense and uncertainty as, say, five years ago. Will fans continue to be loyal once the series reaches season 3 and it is known that John Dutton will not make it past season 5? We're excited to find out!