This '1883' Episode 10 Scene Could Predict the Future of 'Yellowstone' Season 5 Part 2!
1883 Episode 10 wrapped up the Dutton family's journey to Montana. The season came to a tragic end, with Elsa dying in her father's arms. James made good on his promise to take root and stay wherever his daughter died. This land eventually turned into the Yellowstone Dutton Ranch. In Yellowstone, John Dutton is constantly facing the threat of losing his land. If this 1883 prediction from a Crow Native American comes true, that day might not be far off.
The Crow tribe help the Duttons in '1883' Episode 10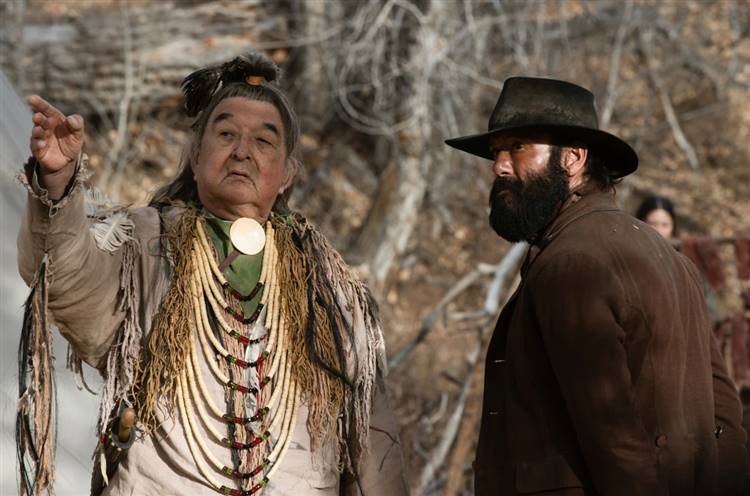 In 1883 Episode 10, the Duttons hurry to find a place where they can bury the gravely injured Elsa and start their new lives. James knows that Elsa doesn't have much longer to live when he comes across a Crow elder named Spotted Eagle. The Crow Tribe tries to help heal Elsa but seems to know that it's futile.
When James explains that he needs to find a place to settle fast, Spotted Eagle points him in the direction of Paradise Valley. Spotted Eagle's advice comes with a caveat. "Know this," he tells James. "In seven generations my people will rise up and take it back from you." James tells Spotted Eagle, "In seven generations you can have it."
How Spotted Eagles' prediction in '1883' Episode 10 could tie into 'Yellowstone'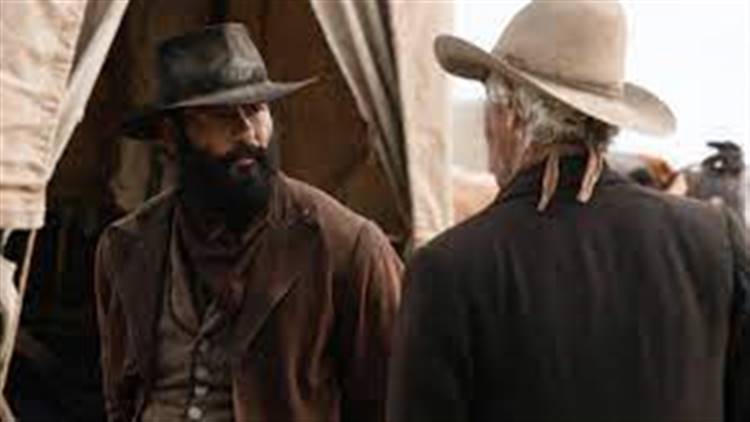 Although there is some confusion surrounding the Dutton family timeline, the seventh generation predicted in 1883 Episode 10 is definitely approaching in Yellowstone. According to Taste of Country, Taylor Sheridan previously stated that James Dutton (Tim McGraw) is John Dutton's (Kevin Costner) great great great grandfather.
If you interpret Spotted Eagle's words to mean seven generations after James (as opposed to including), then seven generations later lands on Tate. The timeline would begin with James' son John (Audie Rick), followed by two sons yet to be introduced, then Dabney Coleman's John, Kevin Costner's John, Kayce and Tate.
Yellowstone fans know that the series focuses heavily on the Dutton's feud with nearby Native American tribes. One interpretation could be that the Duttons will finally lose their land now that seven generations have passed. However, a Reddit user suggested another interpretation of Spotted Eagles' words.
"Tate is also half native – So ultimately he will be in charge of the valley and fulfill the prophecy," a Reddit user wrote. This interpretation proposes that instead of Thomas Rainwater forcibly taking the land, the Dutton's property will be owned by a Dutton with Native American heritage.
Will the Duttons lose their land after all?
Of course, there are other ways of interpreting Spotted Eagles' words. For example, if he meant seven generations, including James, then the seventh son would actually be Kayce instead of Tate. This could point to a more sinister interpretation. Perhaps Beth, Kayce, Jamie, and Lee will be the generation to lose the Dutton land forever.