10 Hidden Details About The Main Characters Everyone Missed In Friends!
is in the books as one of the most successful sitcoms of all time. Sure, a lot of people have realized over the years that the main characters aren't actually good people. Or that many of the jokes on the show are dated. Then there's the whole debate about whether Ross and Rachel were actually on a break.
Whether you loved it or hated it, not a lot of other shows have left quite the legacy like this one. We're still talking about it today. In fact, when Netflix announced that they were removing from their streaming service at the end of this year, fans were not having it. A with 17,000 signatures and enough people complained that Netflix changed their tune and decided to keep the show on for now.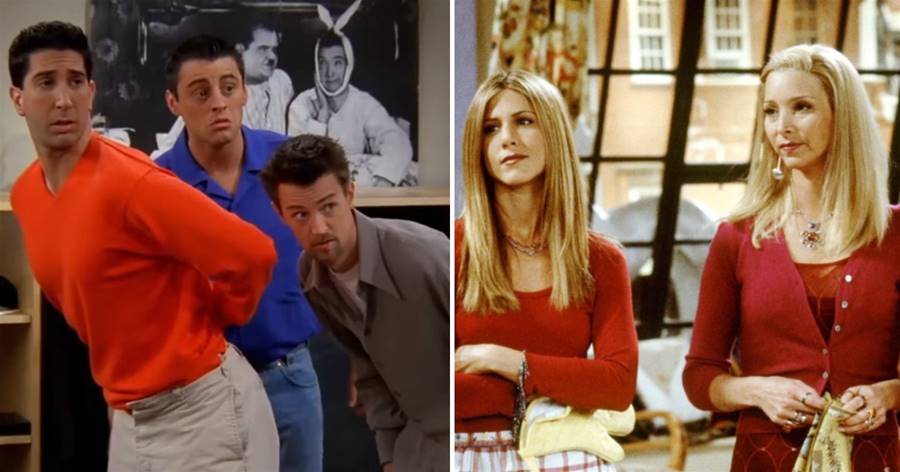 So, since many of us clearly still love the show and don't want to let it go, we took an in-depth look at some of the hidden details you may have missed over the years. Some of these may surprise you.
THE GANG'S CENTRAL PERK TABLE IS ALWAYS RESERVED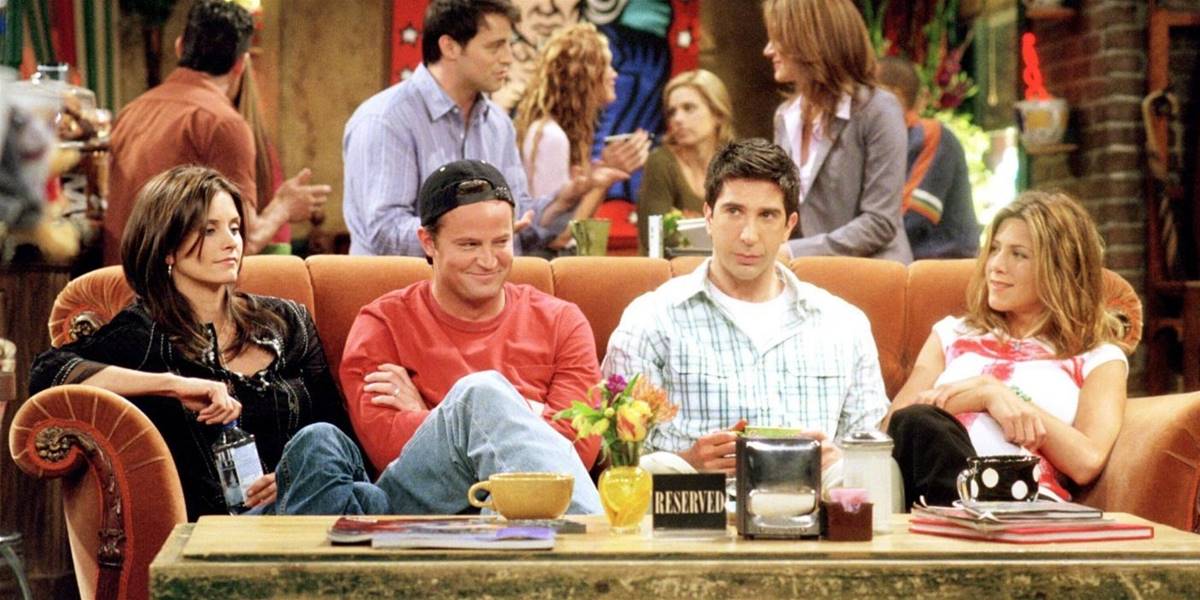 If you've ever wondered how the gang always gets that prime seating every time they're in Central Perk, it's not a coincidence. Look really closely, and a lot of the time you can see a reserved sign on the coffee table.
This little sign shows up in a lot of episodes, and once you go back and see it, you likely won't be able to un-see it. It looks like the gang really had some inner connections to be able to always have the best seat in the house. The coffee house, that is.
PHEOBE INTERACTS WITH HER BROTHER BEFORE SHE MEETS HIM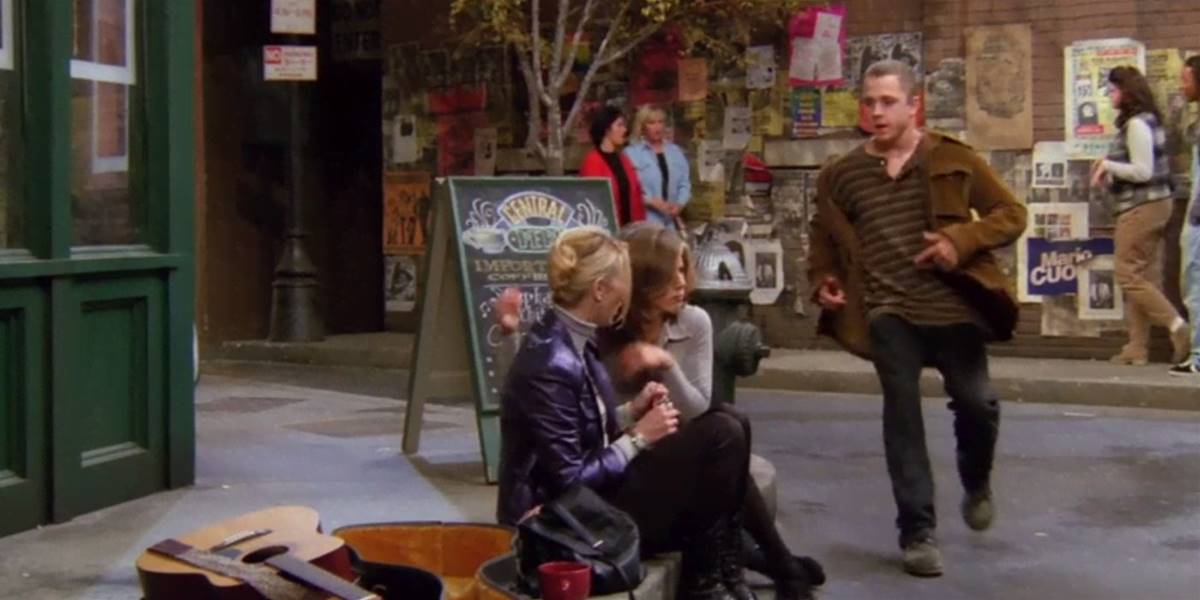 In season two, Pheobe's brother actually shows up earlier than the day she actually meets him. You may remember an incident when Pheobe is busking outside of Central Perk and a young man accidentally drops a condom in her guitar case. That man is none other than her brother.
According to the producers, Giovanni Ribisi, who plays Frank, was originally only ever supposed to be an extra. He's even listed as "condom boy" in the original credits for that episode. But they liked him so much they wrote him in as Pheobe's brother.
JOEY & CHANDLER'S MAGNA DOODLE ALWAYS HAS A NEW MESSAGE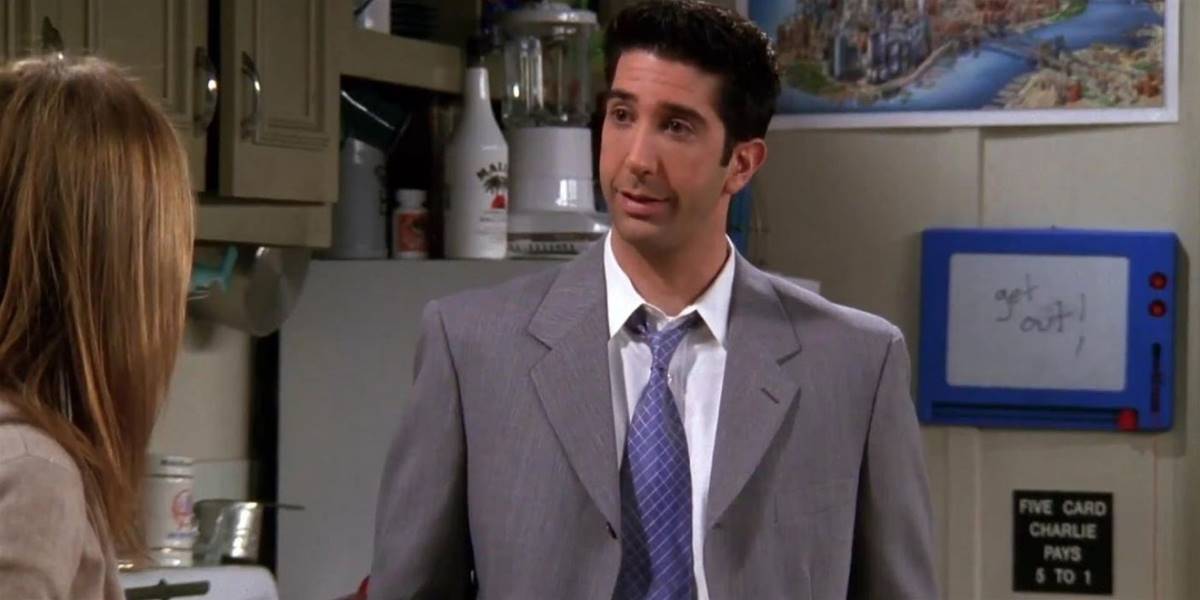 Starting in season three, Joey and Chandler's apartment features a Magna Doodle that has messages scribbled on it. Initially, these messages are just your basic grocery list style tidbits, but sometimes they are really funny.
Sometimes these messages even include drawings. You can thank crew member Paul Swain for that. He was the of creating those little doodles. Sometimes other crew members did chip in, but Swain was the cartoonist behind the scenes.
MONICA & CHANDLER'S APARTMENT NUMBERS CHANGE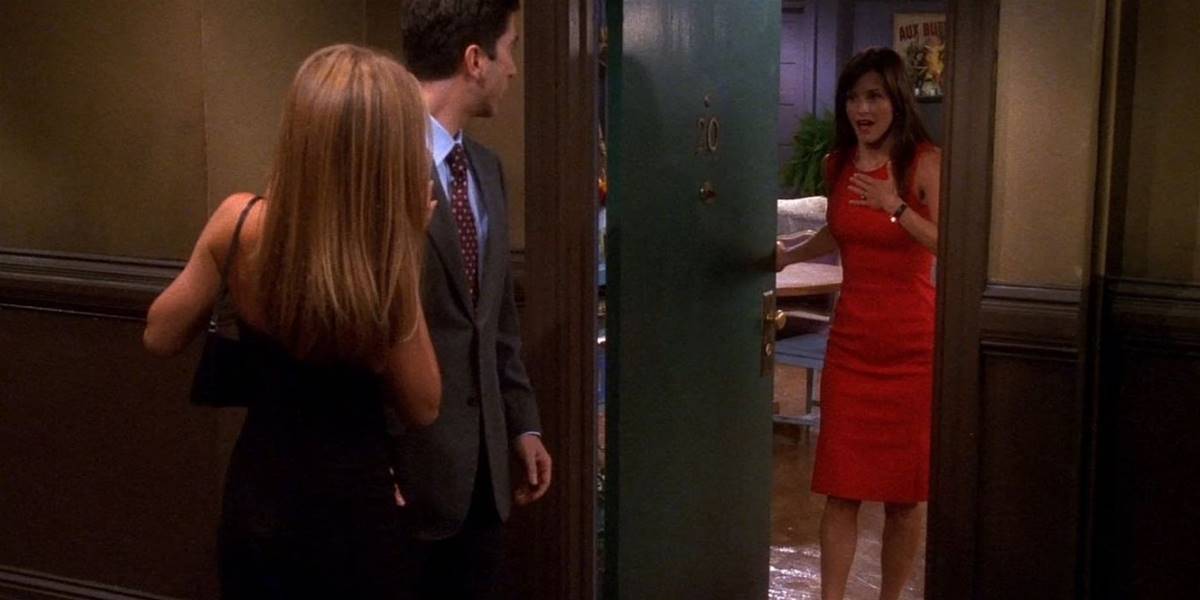 During the first season, Monica's apartment is number five. In some scenes, you can see directly across the hall, where Chandler's apartment is number four. Later on, Monica's apartment number suddenly changes to 20, while Chandler's becomes number 19.
According to some sources, this happened because the producers realized that an apartment on a higher floor wouldn't be number five. So, they changed it to reflect the fact that she lived on a higher floor. Too bad they didn't research that before they aired the first few episodes. Whoops.
COURTNEY COX WAS HIDING A PREGNANCY IN SEASON TEN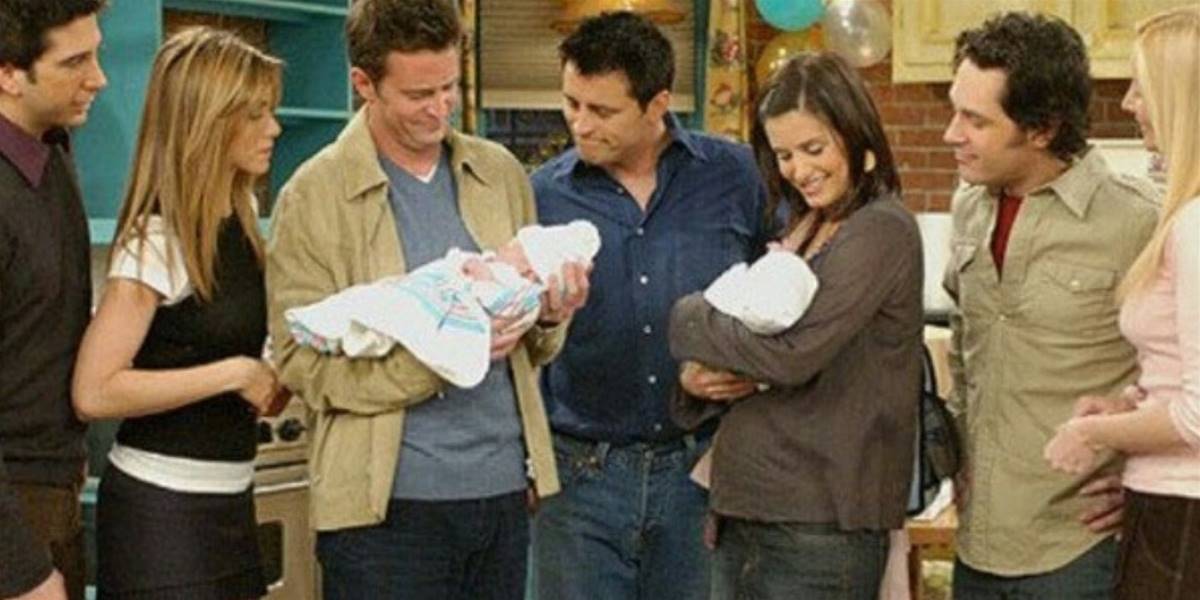 The producers wrote Lisa Kudrow's pregnancy into the season four plot, where she became a surrogate for her brother. However, when Courtney Cox became pregnant later on, they didn't want to overdo it with the pregnancies. After all, this was after Rachel's pregnancy, too. As a result, in season ten, Cox is frequently seen wearing baggy clothing and avoiding stomach shots because she was pregnant.
In some scenes, though, you can still see her bump sticking out. This is significant and pretty ironic because this was the season where Chandler and Monica were dealing with infertility and having trouble getting pregnant. So, they had to make sure this was completely hidden.
ROSS MENTIONS HE'S 29 YEARS OLD IN THREE DIFFERENT SEASONS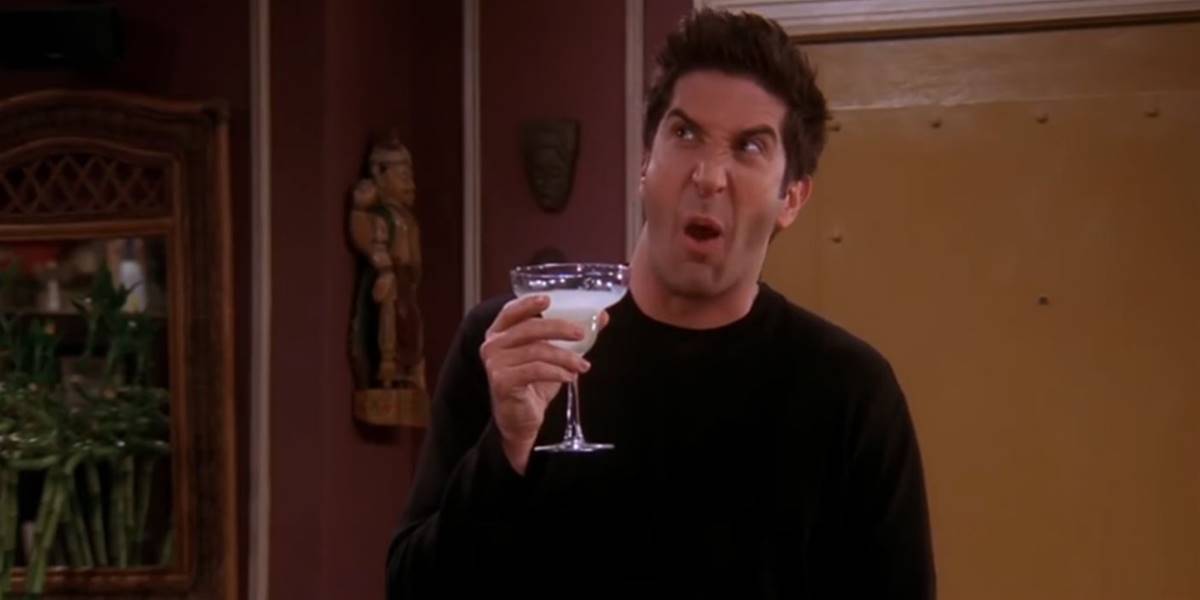 At least once in seasons three, four, and five, Ross mentions that he's 29 years old. Now, that doesn't really add up. He wouldn't be 29 for three straight seasons. The rest of the gang doesn't seem to really have a specific age, either. The timeline is very inconsistent with ages in general.
For example, Rachel is apparently 28 in season three (Ross mentions this). However, she has a meltdown on her 30th birthday in season seven. But if she was 28 in season three, she would have turned 20 sometime around season five, two years before that.
MONICA'S MIDDLE NAME IS NEVER REVEALED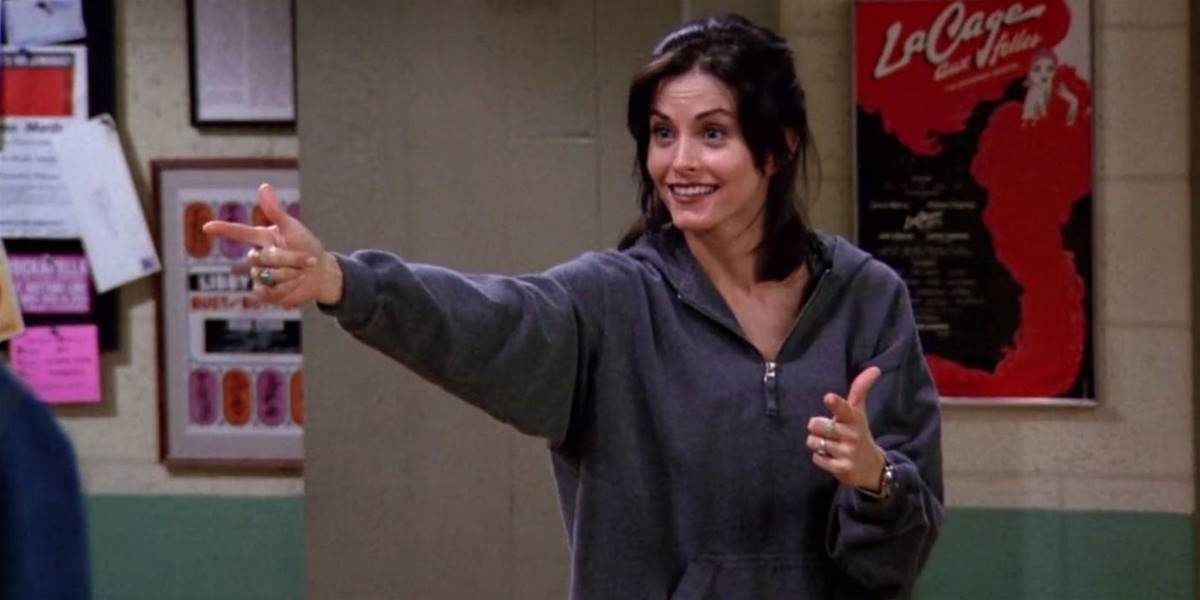 At one point, we learn everyone else's middle name, except Monica's. Hers remains an initial. We learn all of the other full names: Ross Eustace Gellar, Rachel Karen Green, Chandler Muriel Bing, and Joey Francis Tribbiani.
Pheobe doesn't have a middle name. Monica's name is always simply Monica E. Gellar. No one knows what that E stands for. It seems like it will always be a mystery.
RACHEL'S PREGNANCY LASTS MUCH LONGER THAN NINE MONTHS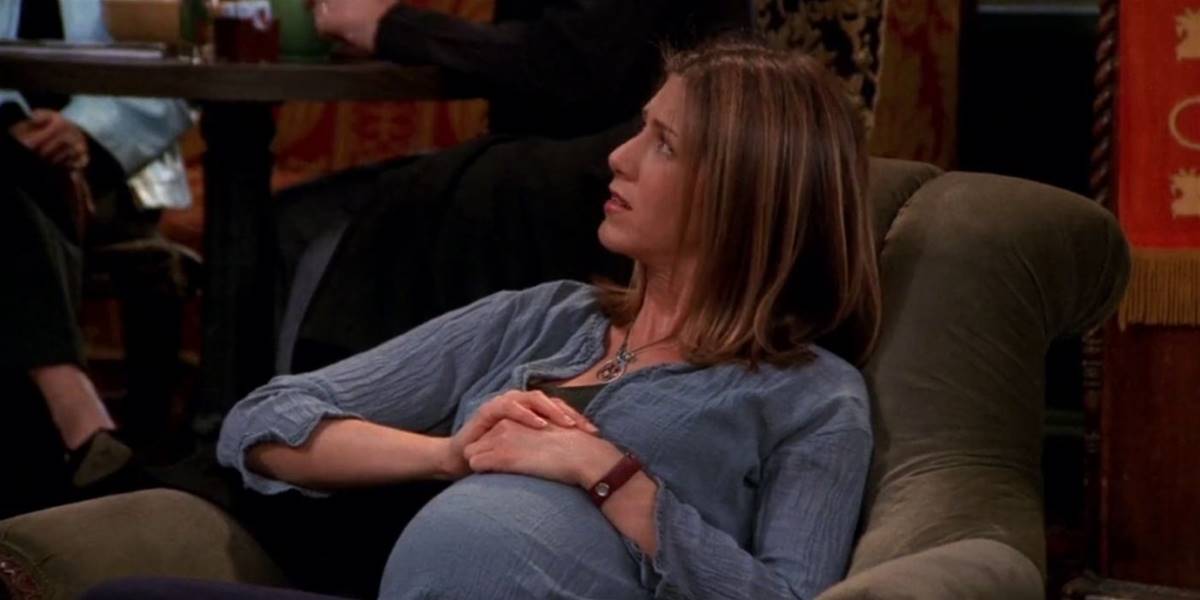 This particular situation is a bit of a brain teaser. But don't hurt yours thinking about it – we've done the digging. The math regarding Rachel's pregnancy really doesn't add up. Monica and Chandler get married on May 15. At this point, Rachel already knows she's pregnant because she's taken a test, which we know everyone discovered on the day of the wedding.
That means she's at least a few weeks along at that point. So, this would place her at a due date sometime around February. However, when Valentine's Day rolls around, Ross claims that the baby has just started kicking. Now, , a baby starts kicking between 16 and 25 weeks. But according to the timeline, Rachel should be nine months pregnant at this point.
Rachel eventually gives birth during the season eight finale. Judging by what the characters are wearing and the air date (May 16), this looks like sometime in the spring. That means that Rachel was pregnant for an entire year. Imagine being pregnant for that long in real life?
LISA KUDROW COULDN'T LEARN THE GUITAR, WHICH IS WHY PHEOBE ONLY PLAYS A FEW CHORDS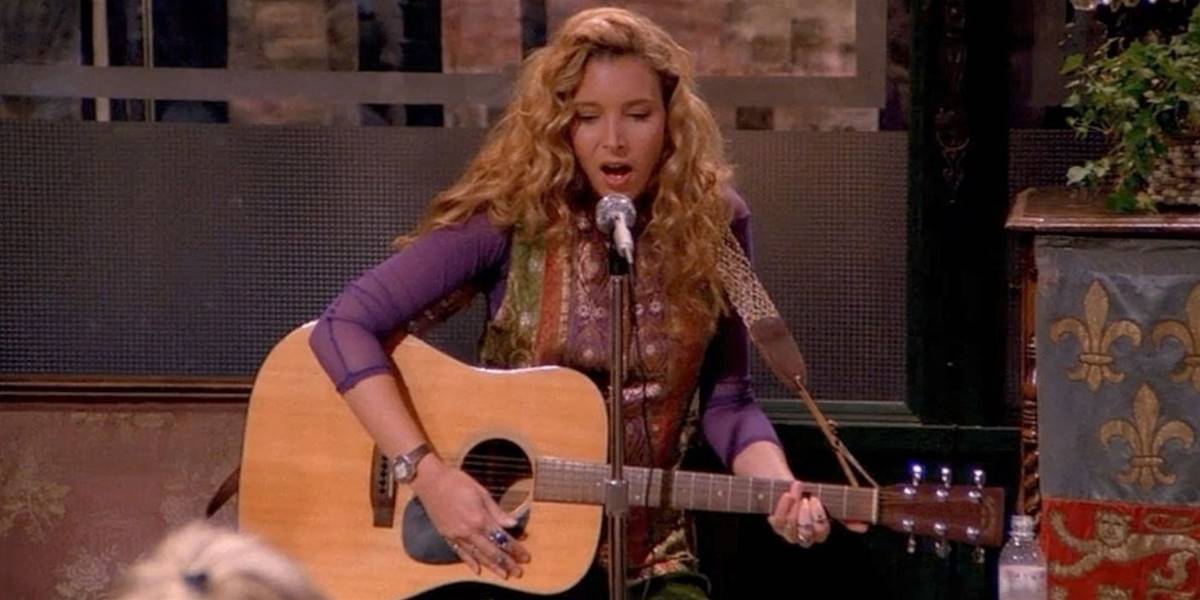 Pheobe is known for her music, which is definitely an acquired taste. But the actress who played her, Lisa Kudrow, couldn't catch the hang of the guitar. The crew even brought in a guitar teacher to help, but she just wasn't made to be a guitar player.
After learning just a few chords, Kudrow gave up on the lessons because, , "she didn't like it." She even asked if she could play the bongos instead. Everyone figured this was okay, though, since not being a good guitar player is part of Pheobe's whole character vibe anyway.
ROSS' SON BEN BASICALLY DISAPPEARS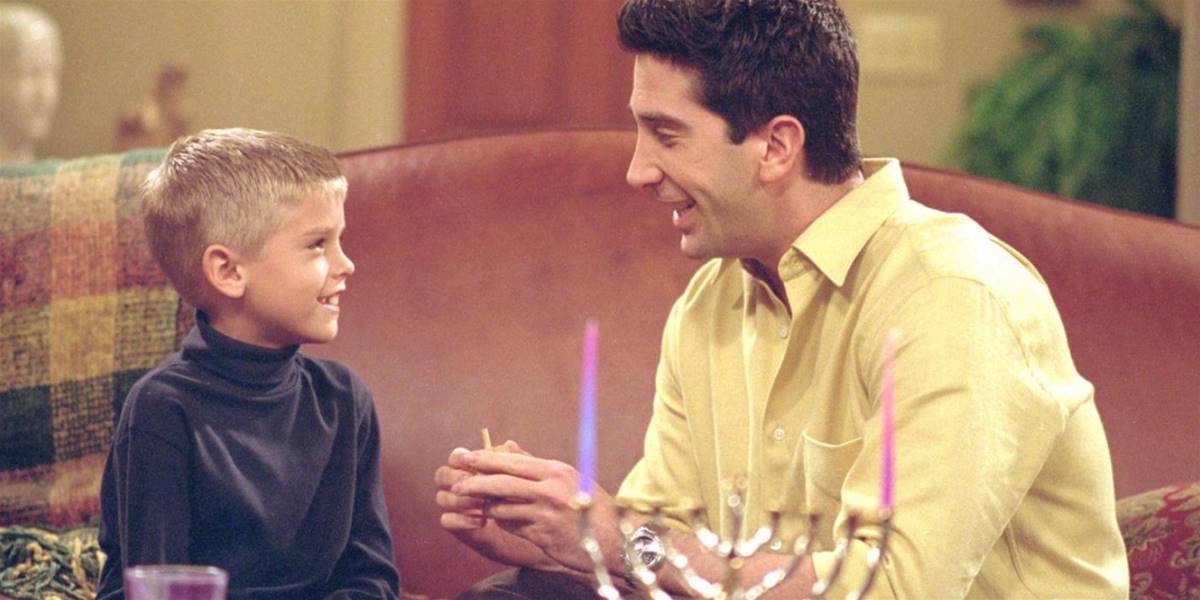 Ben, played by Cole Sprouse, is last seen in season eight. But there are 55 more episodes after that. A lot of things happen in those episodes that would normally be a cause for Ross' son to be there. For example, when his half-sister is born. At this point, even Ross' dad exclaims he's excited over his first grandchild, only to be told that he was forgetting about Ben.
There are some pretty harsh fan theories that basically accuse Ross of being a bad father and losing his custody rights or straight up abandoning Ben. When you think about it, Ross did become really unstable for many seasons of the show. The truth is probably a little less bleak than that.
According to , who played Carol and Susan, Ben actually moved to England to go to a fancy boarding school. Carol and Susan hopped the pond with him, and then expanded their family over there. We're going to just assume this one is true.