'OutDaughtered' Fans Spot the Holes in the Episode Where Blayke Babysits the Kids
TLC's 'OutDaughtered' follows the lives of Adam and Danille Busby as they raise their six children — five of whom are quintuplets. And viewers recently spotted some holes in a plotline where Blayke babysits the kids.
TLC's OutDaughtered made its return to television after a two-year filming hiatus. The Busby family, spearheaded by Adam and Danielle Busby, have shared their journey with the world: the United States' only all-female set of quintuplets. Plus, the two have an older daughter, Blayke, who they parent as well.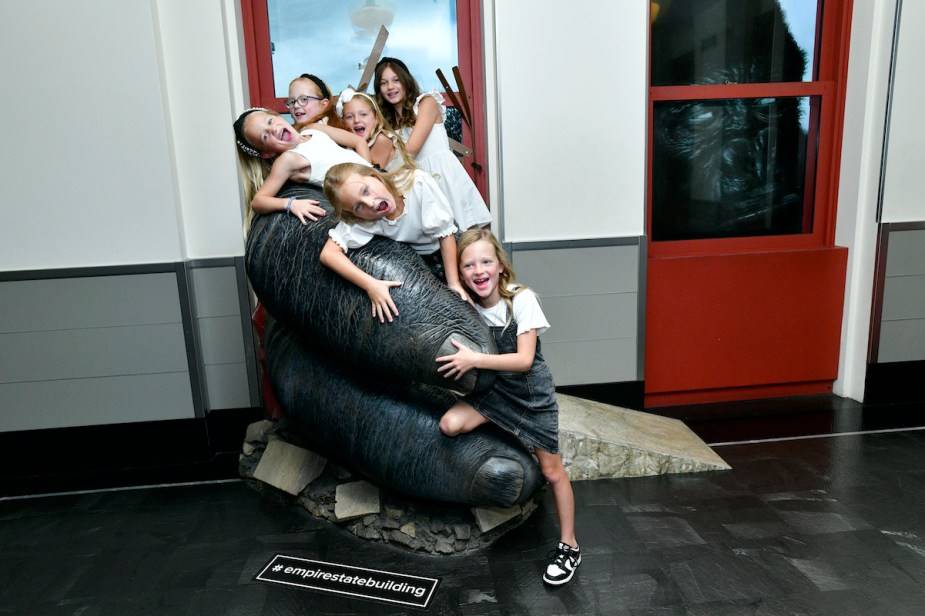 'OutDaughtered' fans spotted something wrong with the plot in one episode
In a recent episode, Adam and Danielle's babysitter supposedly canceled on them at the last minute. As a result, Adam and Danielle were left with nobody to watch the quints while they celebrated Danielle's sisters' birthday. Adam had the idea to have Blayke and her cousins watch the girls, and while Danielle was hesitant, she eventually asked and Blayke was fine with it.
During the episode, though, the daughters don't answer their phones when Danielle tries calling. It worries the parents who are out to eat, and they wind up leaving the restaurant before they planned to. But fans recognized that it was all a fake plot line for one easy reason: the kids were obviously safe because they were being filmed by TLC's production crew.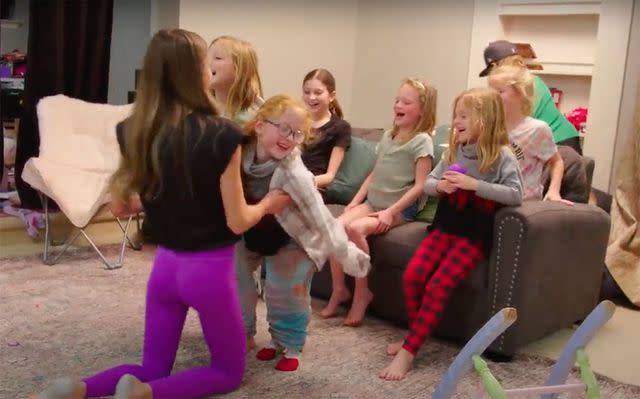 "I know this is TLC created drama," one user wrote on Reddit, adding that they "still liked" seeing the young kids take charge, nonetheless.
"The whole production team is there," someone else commented. "They were fine."
Another user added that the drama of Blayke watching the kids for "an hour or two" was not necessary and that she is old enough to do so. It was an interesting observation, as the camera crew is obviously out of view during filming. But it sort of made clear that much of the drama we see on reality TV is actually set up.
Some fans have taken issue with Adam and Danielle Busby's parenting on 'OutDaughtered'
The moment anyone decides to put their family on camera, they are immediately subjected to anyone and everyone's opinions. Of course, raising six children isn't easy, and Adam and Danielle are just doing their best. The quints are eight years old now, meaning at least they are in school full time, but some fans still take issue with some of Adam and Danielle's parenting techniques.
In one Instagram story, Danielle showed one of the quints wearing makeup, and fans were quick to say it was too soon (people were torn on this, with a good number of fans saying it was perfectly acceptable for an eight-year-old to explore makeup). In another situation, fans noticed that some of the kids weren't properly wearing their seatbelts while in the back of the car, and people took issue with that. Of course, it's hard to see what everyone is doing at all times when you have six kids, and while some fans are aware of that, others see it as concerning.