BREAKING NEWS: Matthew McConaughey's Yellowstone Spinoff Is "New Chapter", Creator Teases New Cast & Characters
Yellowstone creator Taylor Sheridan teases Matthew McConaughey's upcoming spinoff may include new cast and characters after the flagship show ends.
Yellowstone creator Taylor Sheridan has teased new cast and characters for the upcoming untitled Yellowstone spinoff starring Matthew McConaughey. The new series was announced alongside confirmation that Yellowstone season 5 will be the Western drama's final season following Kevin Costner's exit from the series as John Dutton. The McConaughey-led series was noted as a sequel, with some speculation that original cast members from Yellowstone will return.
However, speaking with The Hollywood Reporter, Sheridan hinted at the possibility that McConaughey's Yellowstone series would feature new cast and characters. Sheridan also implied McConaughey's show will take place in a different location, with Yellowstone season 5 part 2 finalizing the story of Yellowstone Ranch. Check out what Sheridan had to say below:
[McConaughey] seems like a natural fit. We had a few conversations over the years, and spitballed a few ideas. Then he started watching Yellowstone and responded to it. He was like, 'I want to do that.' And by 'that' he meant diving into a raw world clashing up against the modern world. And then I said, 'Buddy, that we can do.'
My idea of a spinoff is the same as my idea of a prequel — read into that what you will.
There are lots of places where a way of life that existed for 150 years is slamming against a new way of life, but the challenges are completely different. There are a lot of places you can tell this story.
What McConaughey's New Yellowstone Series Means For The Franchise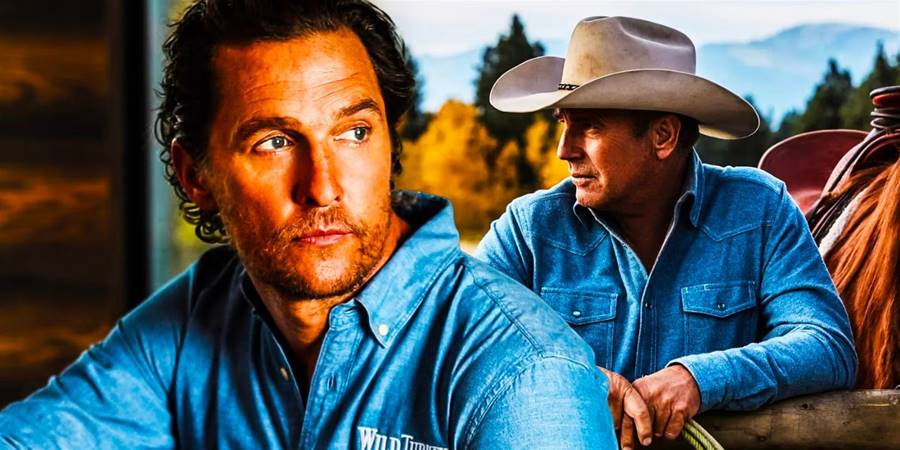 While McConaughey's Yellowstone spinoff was announced as a sequel, Sheridan's hints about a new cast and location mean the show could be a spinoff set in the same universe. The Yellowstone franchise is no stranger to spinoffs, with two prequels, 1883 and 1923, having aired on Paramount+. 1923 season 2 is expected soon, though production has been delayed due to the ongoing writers' strike.
If the McConaughey-led series is not a direct sequel to Yellowstone, it's likely characters such as Jamie and Beth won't return after Yellowstone season 5 ends. This means their storylines will have to wrap up within the second half of Yellowstone season 5. With only six episodes left in Yellowstone season 5, it remains to be seen if the Dutton family's story will come to a satisfying conclusion.
Despite Yellowstone ending soon, the franchise is only poised to grow beyond the Yellowstone Ranch. Alongside McConaughey's show, Lawmen: Bass Reeves, 6666, and 1944 are being developed as further spinoffs within the Yellowstone universe. While it seems McConaughey's Yellowstone series may not continue the story of the flagship show, it will continue the trend of the franchise's ever-growing number of spinoffs.