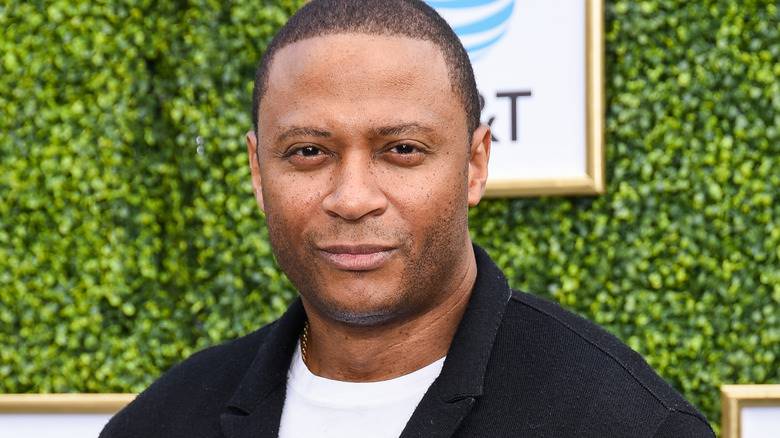 The CBS police procedural drama "Blue Bloods," created by Robin Green and Mitchell Burgess, follows a New York City-based Irish-American Catholic family, the Reagans, many of whom are involved in the police department or law enforcement. At the head of the family is Frank Reagan (Tom Selleck), New York City Police Commissioner; his children are NYPD detective Danny (Donnie Wahlberg), NYPD sergeant Jamie (Will Estes), and assistant district attorney Erin (Bridget Moynahan). Additionally, Frank's father, Henry (Len Cariou), now retired, was also the New York City Police Commissioner at one point.
The popular drama is 13 seasons in, with its most recent season having premiered in October of 2022. Over the past decade-plus, the series has maintained many of its central stars, but it has also seen some characters come and go. One of these characters is Mayor of New York City Carter Poole, who is played by David Ramsey. The character most frequently interacts with Frank; the two sometimes butt heads, but both respect one another. 
At one point, Carter is shot in an assassination attempt, which leaves him paralyzed from the waist down. However, he continues on as mayor for another term before stepping down a few years later due to burnout. Ramsey appears in a total of 20 episodes from 2011 to 2017 (via IMDb).
Here's what Ramsey has been up to since leaving "Blue Bloods."
Ramsey has been busy with superhero projects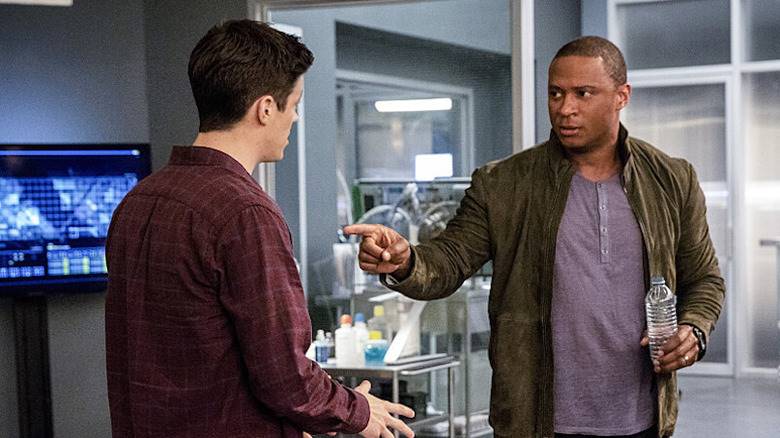 Since leaving "Blue Bloods" in 2017, Carter-portrayer David Ramsey has continued acting in television — namely, in a slew of superhero projects (via IMDb). Firstly, Ramsey starred in the CW's "Arrow" from 2012 to 2020 — meaning that there was some crossover with his time on "Blue Bloods." Ramsey played former soldier John Diggle, who is a friend and co-vigilante to Oliver Queen, aka Arrow (Stephen Amell).
However, "Arrow" is not the only show that has seen Ramsey portraying John Diggle — in fact, he has shown up in quite a few of the interconnected "Arrowverse" shows, all on the CW. Ramsey also appeared in four episodes of "DC's Legends of Tomorrow" between 2016 and 2021, two episodes of "Supergirl" in 2018 and 2021, two episodes of "Batgirl" in 2021 and 2022, and two episodes of "Superman & Lois" in 2021 and 2022 — all as Diggle. Ramsey also appeared as Diggle for 23 total episodes of "The Flash" between 2014 and 2023.
As for projects outside of the "Arrowverse," Ramsey appeared in a 2020 romantic drama titled "Illicit," as well as one episode of "The Rookie: Feds."
Ramsey thinks Blue Bloods is one of the best written shows on TV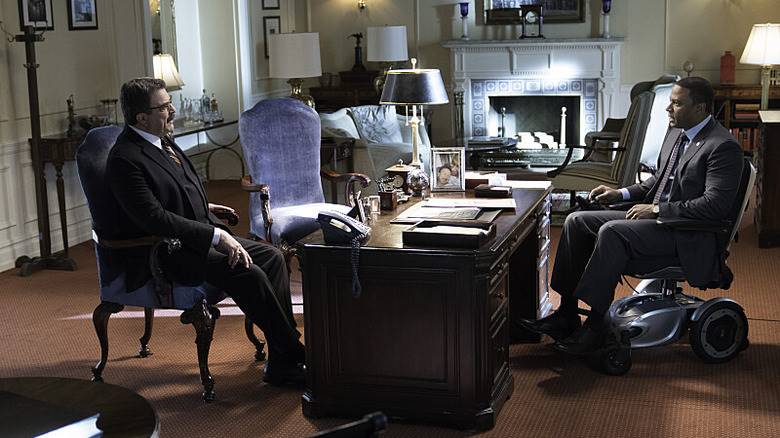 In May of 2016, David Ramsey spoke with TV Insider about his career — specifically, how he pulled off playing major roles in both "Arrow" and "Blue Bloods." During the discussion, he had a whole lot of praise for "Blue Bloods." Ramsey began by noting that even though it's difficult filming both "Blue Bloods" and "Arrow" (especially because the two shoot in different cities), he found it worth it to portray the recurring character of Carter Poole because he loved working with Tom Selleck.
When asked what else he finds appealing about "Blue Bloods," Ramsey said, "It's one of the best-written shows on television, especially the weekly dinner scene. What's special about the Poole/Frank Reagan [Selleck] scenes is that you have a young liberal black mayor and an older white conservative police commissioner, and most times, both of them are right. They're just on either side. It's great how these stories are told and it's well worth the trip, even though it's difficult logistically."
Furthermore, not only did Ramsey love working on both shows at the same time despite the scheduling difficulties, but he actually landed his "Arrow" role because executive producer Greg Berlanti saw his work on "Blue Bloods." Ramsey said, "I have 'Blue Bloods' to [thank] for a lot of reasons, not the least of which is that Greg Berlanti saw me there first. So much work has come from my stint on 'Dexter,' but 'Arrow' wasn't one of them. That's a direct reflection of Greg respecting my work on 'Blue Bloods.'"