Yellowstone Easter Eggs: CRAZY Connections That Most Fans Missed in 1923, 1883 and Yellowstone
One of the best parts about any series with sequels, prequels, and spinoffs is the little easter eggs you can find connecting the shows. And as the Yellowstone expands through 1923 on from 1883, we have had our eyes peeled for these cleverly placed connections. Before we get into it, however, please be warned of major spoilers ahead!
'Yellowstone's Dutton Tombstones

Most recently, we pointed out that viewers can see the tombstones of 1883's Duttons (Elsa, Margaret and James) in Yellowstone Season 5, Episode 6. This connection is the first confirmation of death dates and grave burials of those bodies in the Dutton Ranch graveyard.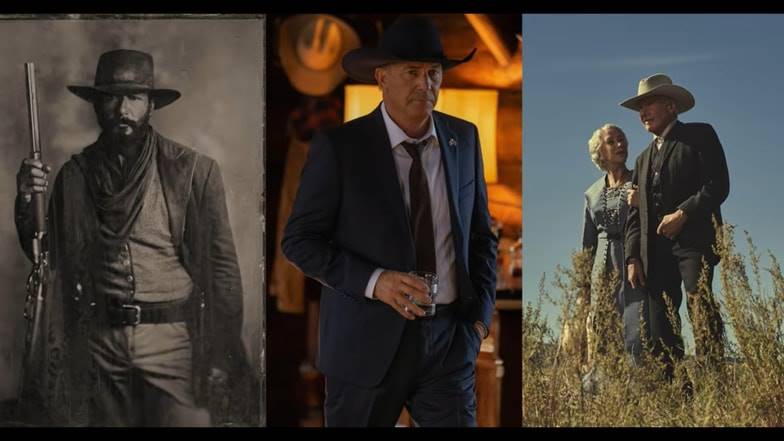 We've seen plenty of other Dutton graves through Yellowstone, too, such as Ned Dutton and Chance Dutton. But who are these other Duttons? Drop your theories in the comments on our full breakdown video, which includes our favorite easter eggs from franchise. Or, read on below as we continue to break down each one.
The crystal glasses in '1923' may be a 'Yellowstone' easter egg
In Yellowstone Season 5 Episode 7, John Dutton learns of a possible brucellosis infection amongst his cattle. Frustrated by the predicament this puts him in, John goes to smash a Swaharovksi crystal decanter. "That is a hundred years old and belonged to your grandfather," Beth says when she spots him. "Break something else."
In 1923 Episode 4, Spencer Dutton and his fiance Alexandra spend several blissful days on the beaches of Zanzibar. While they lounge in bed, they drink whiskey from a decanter and glasses that look very similar to the set seen in Yellowstone Season 5.
Some fans have guessed that this could be a hint that Kevin Costner's John Dutton actually comes from Spencer's line. However, it's also possible that Spencer gifts the decanter and glasses to his nephew, Jack Dutton.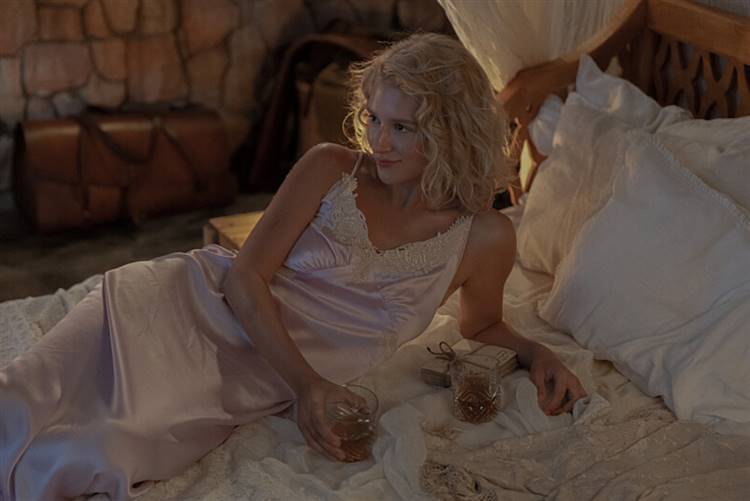 The significance of cutting hair in Native American culture is explored in '1923' and 'Yellowstone'
Yellowstone Season 5 has been especially difficult for Monica Dutton. Her baby boy only survives for an hour after his birth, and she struggles with the grief of losing a child. In a moment of anguish, Monica cuts her hair in the kitchen in episode 3.
Throughout 1923, Teonna Rainwater endures horrific torture at the government-funded boarding school she is forced to attend. In episode 4, after again being brutalized, the nuns forcibly cut her long hair.
According to The Long Hairs blog, Native Americans believe hair has a special significance. "Many tribes cut their hair when there is a death in the immediate family as an outward symbol of the deep sadness and a physical reminder of the loss," the outlet writes.
In Teonna's case, Native American children who attended these horrific boarding schools were often forced to cut their hair as a way to strip them of their cultural identity.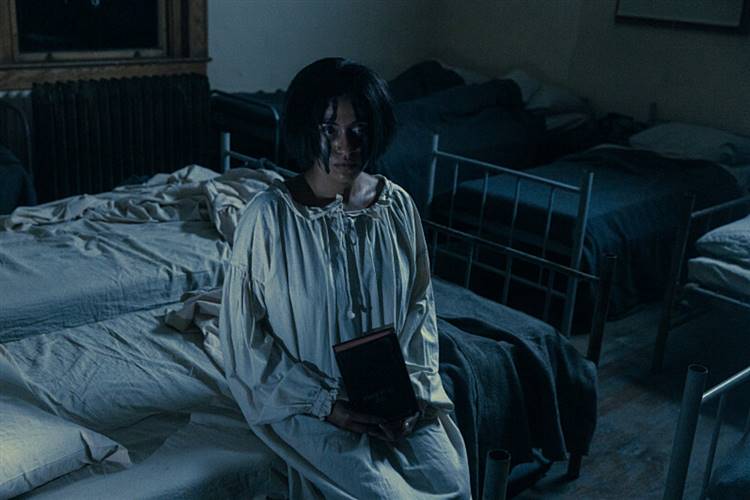 Taylor Sheridan Tips His Hat to Sam Elliott

Another 1883 to Yellowstone connection came from the franchise's mastermind himself, Taylor Sheridan, playing the role of Travis in Yellowstone Season 4. Within, Travis tips his hat to his then-upcoming prequel 1883 which would star Sam Elliott. "Goddamn, when I grow up, I wanna be Sam Elliot," he says.
Elliott, of course, was filming 1883 as Shea Brennan at the time.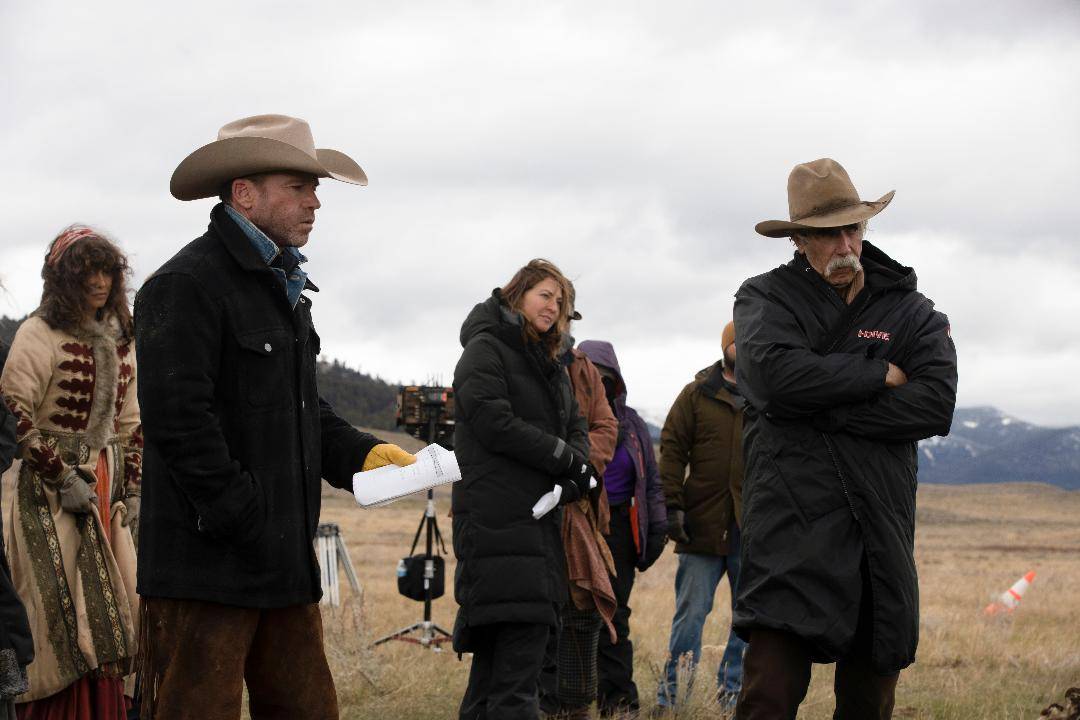 '1883' Easter Egg Plants Seeds for 'Yellowstone's Magnificent Dutton Homestead

Towards the beginning of 1883 in the third episode, James Dutton (Tim McGraw) promises his wife, Margaret (Faith Hill), a long happy life with a big house. "I'm going to build you a house so big you get lost in it," he tells her sweetly.
And boy, do the Duttons come through on that one. Sadly, it was most likely James' older brother, Jacob (Harrison Ford), however, that expanded the home after his death. James died while the house was still small in 1893 as Yellowstone Season 4 flashbacks showed. We've included clips and photos of all of this in our Yellowstone easter egg video above, so be sure to check it out if your memory's a bit foggy.
The Duttons wound up with a homestead big enough to get lost in eventually, allowing James to deliver on his word. Which leads us to Yellowstone Season 3, Episode 1, in which John (Kevin Costner) has to direct Monica (Kelsey Asbille) through the maze of the ranch home.
"I'm trying to find my way upstairs," Monica laments.
"Yeah, I know. You make a left turn out of that kitchen and you're in a damn maze," John smiles.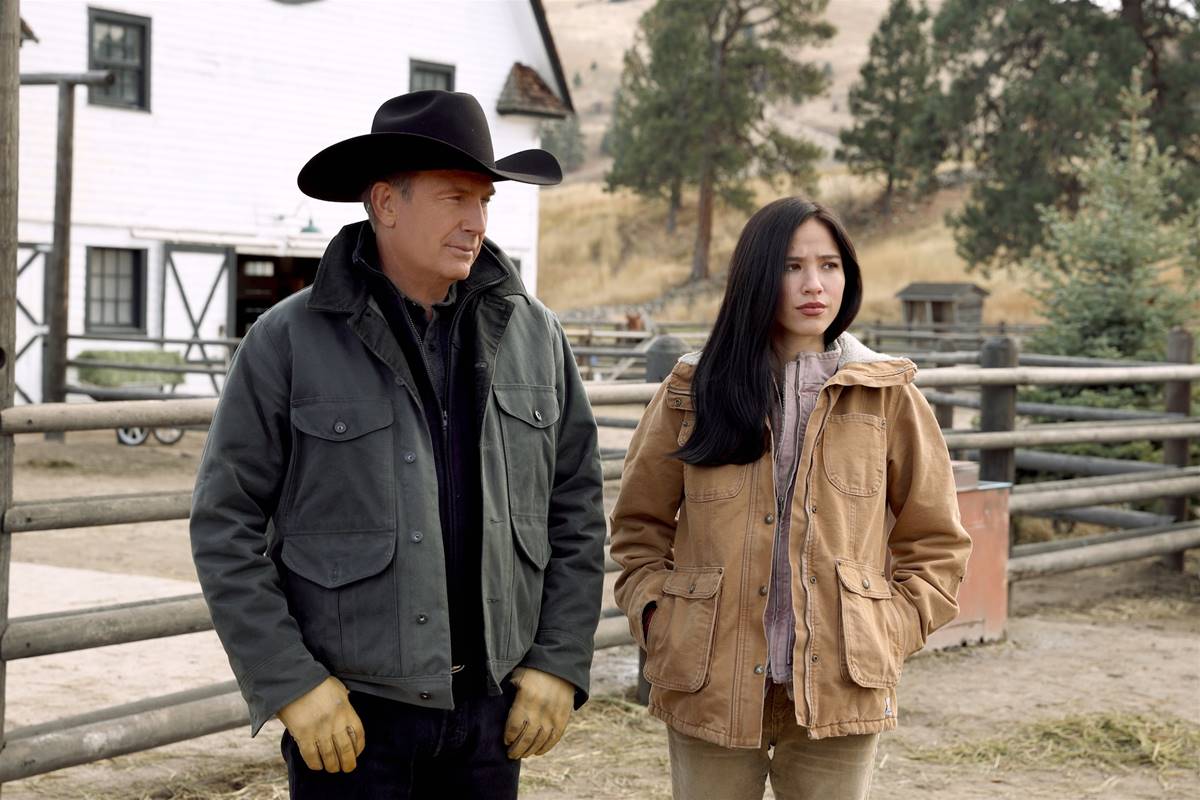 Elsa & Beth Dutton Share 'Yellowstone's Most Powerful Line

Then, In episode 7 of 1883, Elsa pulls in an even earlier Yellowstone quote. And the connection here is remarkable.
Season 2, Episode 7 of Yellowsone and Season 1 Episode 7 of 1883 Show us that, even though the episodes release nearly 3 years apart (and their characters lived over a century apart), a powerful shared quote between two Dutton women works perfectly.
"I think heaven's right here. So is hell. One person can be walking the clouds right next to someone enduring eternal damnation. And God is the land," Beth (Kelly Reilly) says.
"There is no heaven to go to because we're in it already. We're in hell, too. They coexist. Right beside each other. And God is the Land," Elsa (Isabel May) narrates in kind.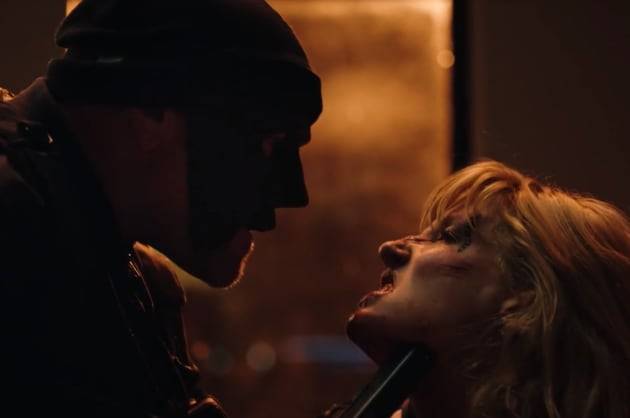 Carter (Finn Little) also puts his own spin on this quote in Season 5, which we've included in our Yellowstone easter egg video above.
'1923's Spencer Dutton Carries Knife of '1883's Elsa Dutton

And of course, we've had our eyes peeled as we watch the newest prequel, 1923. In the first episode, we see Spencer (Brandon Sklenar) carrying none other than the knife Comanche tribesman and husband to Elsa, Sam (Martin Sensmeier), gifted her after she won their horseback race in episode 7.
While we don't meet Spencer in 1883 and Elsa passes before meeting her youngest brother, this knife connects the two siblings between life and death.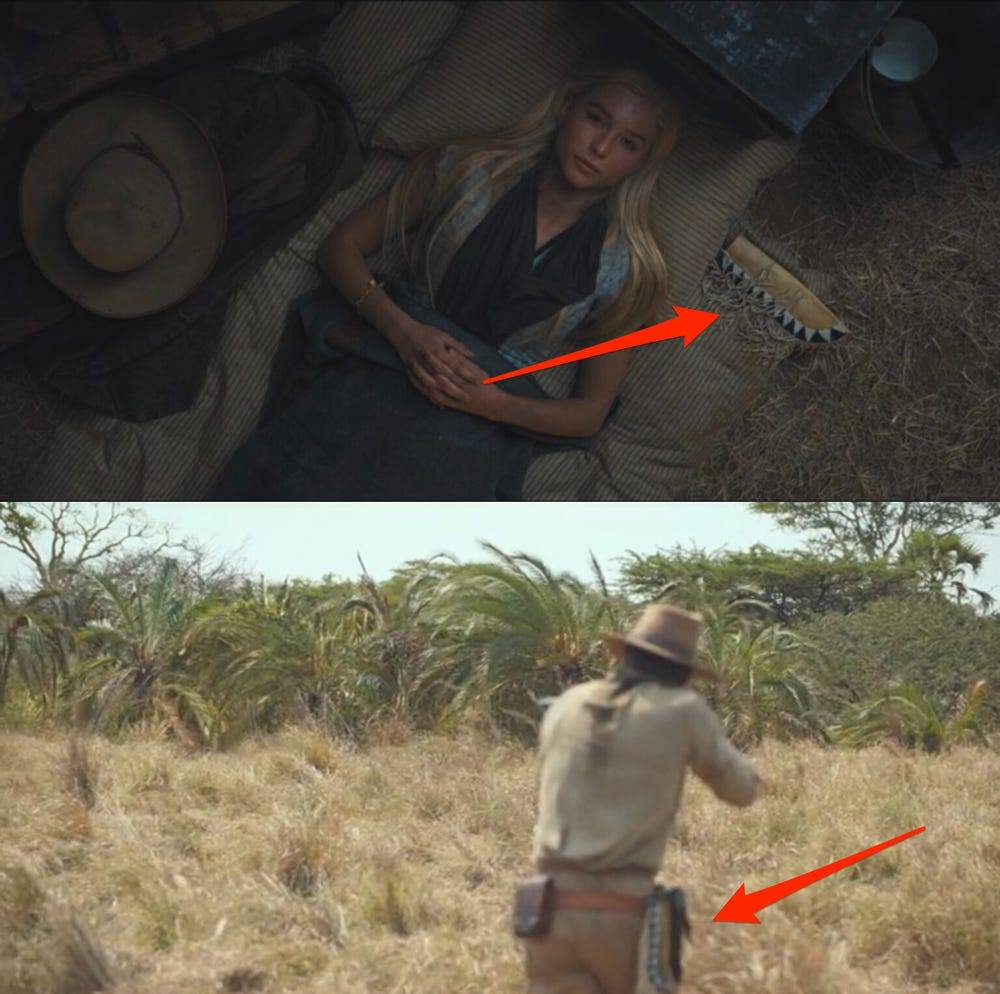 The Songbird: 'Yellowstone's Most Powerful Easter Egg

Which brings us to our favorite easter egg of all: A songbird lands on the grave of John Dutton's eldest child, Lee Dutton (Dave Annable), in Yellowstone's first episode.
Taylor Sheridan would then repeat this exact same touch and scenery when James & Margaret Dutton lost their firstborn, Elsa, in 1883's finale.