A new slate of season finale synopses from ABC may have spoiled a huge exit from the network's hit medical drama starring Freddie Highmore.
The sixth season of The Good Doctor will conclude on Monday, May 1, but Dr Aaron Glassman's (played by Richard Schiff) fate may have already been sealed.
The drama was thankfully renewed for a seventh outing this week, but it's looking more and more likely that Schiff won't be on the call sheet.
A synopsis reads: "Shaun Murphy (Freddie Highmore) and Lea Dilallo (Paige Spara) are heading to the delivery room and everyone from the hospital is also there, except for one very important person.
"Meanwhile, a tragic accident involving Drs Danny Perez (Brandon Larracuente) and Jared Kalu (Chuku Modu) pulls everyone away, including Dr Murphy.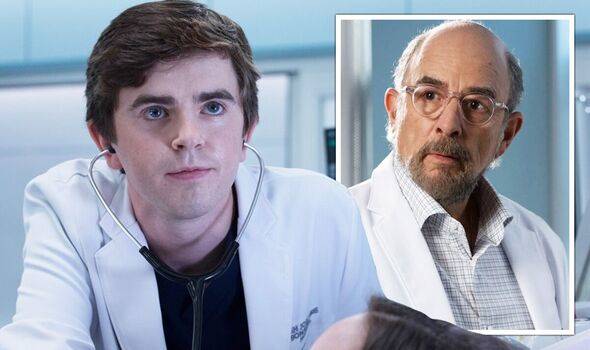 This "very important person" is most likely referring to Dr Glassman, Shaun's mentor and father figure who may be forced to miss the birth of his first child.
Fans have already been convinced Dr Glassman will either die or retire in the season finale after a ministroke had severe consequences on his brain function.
Thankfully, tests have ruled out a recurrence of the brain cancer he suffered back in season two, but viewers assumed a dementia diagnosis was imminent when his memory started failing.
Unfortunately, the situation could be even more severe as it's revealed his glioblastoma procedure created a hole in his brain.