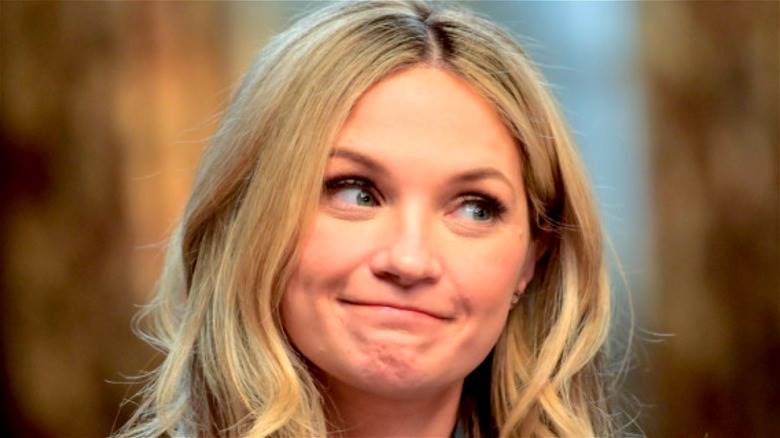 At first, you might assume people with jobs like police commissioner and Assistant District Attorney would lack a sense of humor. But the truth of the matter is that when you have a serious job, you probably need a good laugh or two to get through the day. It's why so many people that deal with heinous crimes develop gallows humor, otherwise known as making jokes about incredibly dark subject matter. 
"Blue Bloods" is very much a drama, but the characters still know how to crack a joke once in a while. It may catch you off-guard initially, but rest assured, the likes of Frank (Tom Selleck), Erin (Bridget Moynahan), and Danny Reagan (Donnie Wahlberg) have their senses of humor intact. They've seen a lot in their respective lines of work, but no one should be a stone. Fortunately, Danny's usually good for coming through with some lightheartedness when he's not in the midst of a serious case.
Danny's breakfast disaster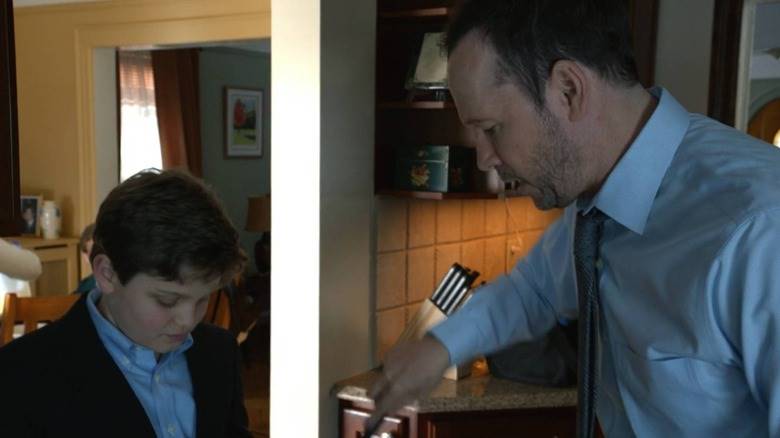 You have to give Danny an "A" for effort. Despite having a busy, stressful job, he still finds the time to make his sons breakfast, as evidenced in Season 4, Episode 13, "Unfinished Business." The driving force of the episode involves Danny and Maria (Marisa Ramirez) tracking down an Army veteran Danny believes has post-traumatic stress disorder. But before that takes place, he makes his kids breakfast, and in this instance, he wants to make smiley-face pancakes.
Normally to do that, you should make a regular pancake and maybe position some chocolate chips or blueberries in the shape of a smiley face within the pancake batter. Apparently, Danny has another idea in mind. Instead of the usual pancake shape, he only pours enough to make the eyes and smile (or in this instance, a grimace). Even his kid isn't that impressed, as he says, "It looks like a grumpy face."
It's a nice gesture, to be sure, but Danny should probably stick with the instructions on the box next time rather than trying to improvise something.