Knives Out: Kevin Costner Wants Divorce Judge To Slap Estranged Wife With Hefty Sanctions For Playing a 'Game of Chicken' With Prenup in $400 Million War
A raging Kevin Costner wants a divorce court judge to slap his estranged wife with a hefty fine for engaging in legal stall tactics and "gamesmanship," RadarOnline.com has exclusively learned.
The uproar erupted after Christine Baumgartner refused to answer basic discovery questions regarding the premarital agreement required for the upcoming courtroom battle royale over the Yellowstone stud's $400 million fortune.
The Dances with Wolves actor accused Baumgartner of refusing to explain why she is contesting the prenup, charging the stall tactics have deprived his pit-bull team of lawyers of an opportunity to mount an attack plan for the crucial trial over the validity of the prenup trial in November.
Documents exclusively obtained by RadarOnline.com show Costner wants his ex to pay his legal team $14,237.50 for essentially wasting their time and effort engaged in what they described as a "game of chicken."
"Kevin has been prejudiced by Christine's dilatory conduct, evasive responses and continuing refusal to make all of her contentions known," Costner powerhouse lawyer Laura Wasser wrote in a scathing motion seeking to sanction Baumgartner.
"Kevin acted expeditiously in propounding this discovery and Christine has only thrown roadblock after roadblock up in an unjustified effort to avoid answering this discovery," she added. "Monetary sanctions in the amount of not less than $14,237.50 should be ordered paid by Christine to Kevin. Discovery is not a game of chicken."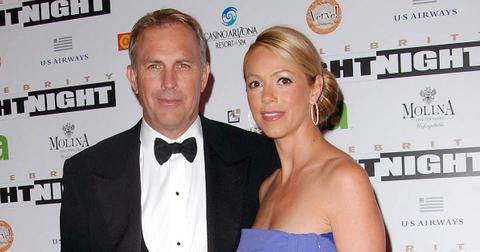 The bare-knuckle divorce brawl kicked off in May when Baumgartner blindsided the 68-year-old Hidden Figures actor with divorce papers after 18 years of marriage. She then refused to vacate his prized $145 million estate in Carpinteria, California, within 30 days as prescribed by the prenup.
Baumgartner, 49, initially demanded $232k a month in child support for their three children, ages 16 and 13. Santa Barbara Superior Court Judge Thomas P. Anderle ended the skirmish last month when he ordered Baumgartner to vacate the massive spread by July 31 and forced the Tin Cup star to temporarily pay $129k a month in support.
As RadarOnline.com reported, the two are expected to face off in court later this month for two-day evidence hearing where their respective forensic accountants are expected to determine the Bull Durham star's income before the November melee over the validity of the prenup.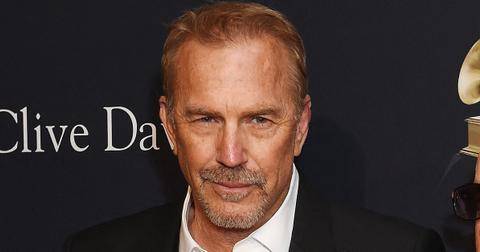 But Costner's lawyers charge Baumgartner is allegedly violating the courtroom decorum rules by failing to answer simple discovery questions.
"Four months into this matter, and three months away from the commencement of the trial on the validity of the PMA, Christine refuses to make known all of her contentions regarding the validity of the PMA," the fuming Wasser wrote in court documents. "The objections she has mustered in an effort to not disclose her contentions are frivolous."
Never miss a story — sign up for the RadarOnline.com newsletter to get your daily dose of dope. Daily. Breaking. Celebrity news. All free.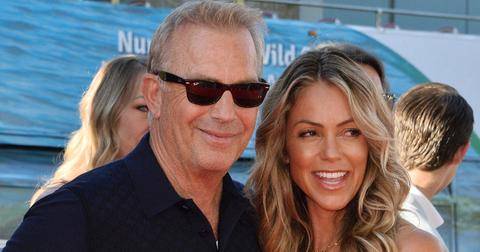 "For more than two months, Christine even refused to either admit or deny that the PMA is valid, enforceable, and not unconscionable at date of enforcement, claiming she did not know what her contentions were."
Wasser also charges Baumgartner as being evasive by claiming she doesn't understand the meaning of words like "understood," and "negotiate" along with her legal terms like "legal effect" and "supersedes."
"She refuses to admit (or even deny) that the specific factual representations she and her attorney made in the PMA itself are accurate, to wit, that she understood the PMA, that it was explained to her and that she acknowledged she understood the meaning and legal effect of the PMA."