"There is lots of romance this year": Reese Witherspoon Calls Casting Jennifer Aniston's Rumored Crush Jon Hamm in 'The Morning Show' the "Obvious" Choice
American actress Reese Witherspoon teased fans that they can expect to see some love and drama between Jennifer Aniston and Jon Hamm on the upcoming season of The Morning Show. Early in December 2022, when FRIENDS star and Tag star teamed up to promote the actress' Vital Proteins bars, the two were smiling and chatting. However, the duo was spotted first in September 2022, which sparked speculations of their romance.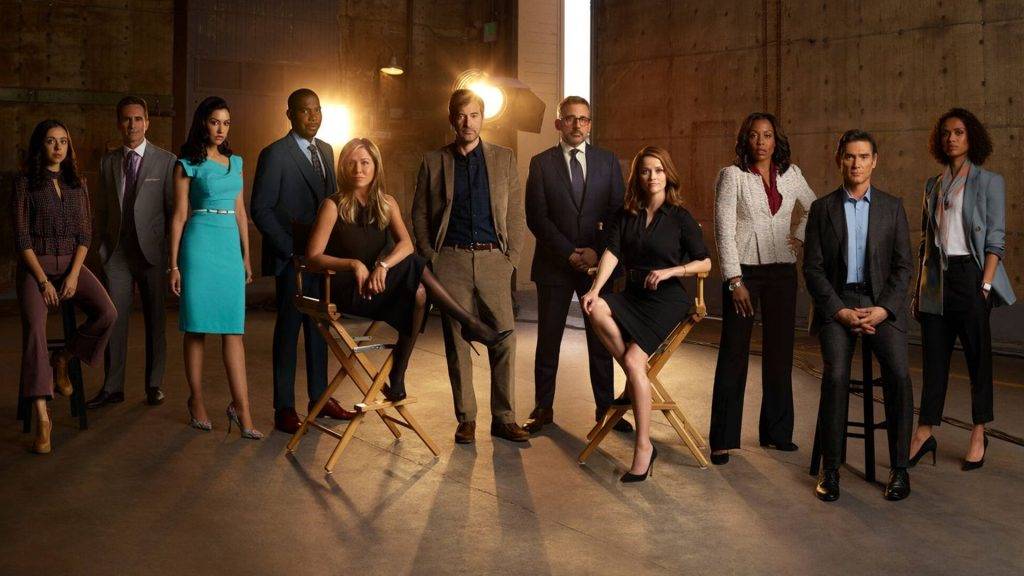 There have been reports that the FRIENDS star wanted the Tag star to join The Morning Show due to her secret crush on the actor, but Jon Hamm is very much in love with his girlfriend, Anna Osceola, and they may be getting married soon. However, Jennifer Aniston's fans will be privileged to see her and the newly added cast member Jon Hamm having so much fun and action together in The Morning Show Season 3.
Also Read: "You would have thought I was going to die": Reese Witherspoon Reveals True Nature of Kate Middleton Off Camera and It's Not Similar to Meghan Markle's Stories About Her
Page Contents
Toggle
Reese Witherspoon Opens Up About Having Jon Hamm On The Morning Show Season 3 A Brief Look At The Morning Show Season 3 
Reese Witherspoon Opens Up About Having Jon Hamm On The Morning Show Season 3
Recent reports indicated that FRIENDS alum Jennifer Aniston's high hopes of a possible romance with the Mad Men star Jon Hamm crumbled after he allegedly got engaged to his ladylove Anna Osceola. But he joined Aniston on The Morning Show Season 3, which will be much more fun for their fans.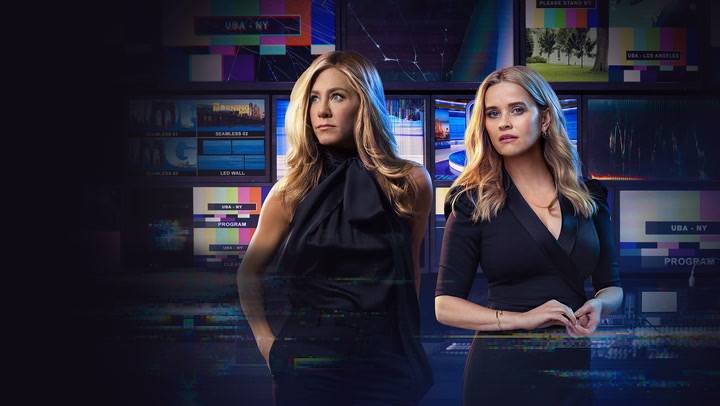 The Apple TV+ drama will return with a new storyline involving relationships and possible love interest angles, according to star and executive producer, Reese Witherspoon, who plays news anchor Bradley Jackson. Witherspoon attended the Apple TV+ drama Truth Be Told season 3 premiere, where she spoke with ET and gave hints about the upcoming season of The Morning Show.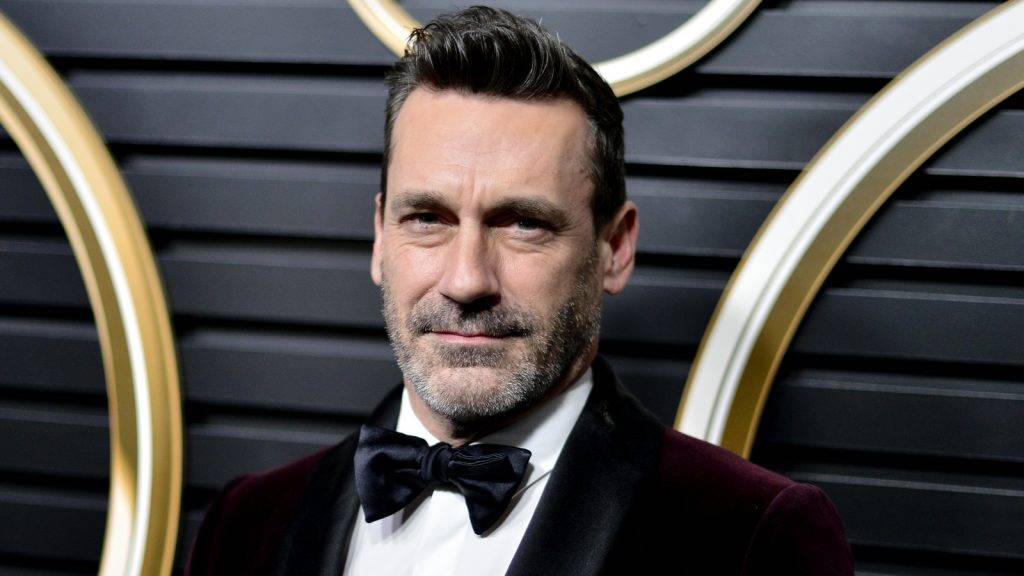 Witherspoon said,
"We're nearly done shooting season 3. It's so good. We obviously added Jon Hamm, which has been so fun. We have all these new cast members who have just upped the game."
"I will say, there is lots of romance this year."
The Truth Be Told star revealed that the show's filming is almost done and set to thrill its fans. As Paul Marks, Hamm will portray a corporate titan in season 3.
Also Read: "There are red flags": Despite Brad Pitt's Infidelity in the Past, Jennifer Aniston is Concerned For Ex-Husband Over His Romance With Ines De Ramon
A Brief Look At The Morning Show Season 3 
A new season of Jennifer Aniston and Reese Witherspoon's newsroom series The Morning Show will soon return on Apple TV with a new showrunner and newly added cast. Compared to Season 1, which dealt with #MeToo experiences, and Season 2, which tackled the pending pandemic, there are still a lot of unresolved issues left after that. And Season 3 is reportedly coming with lots of love this time around.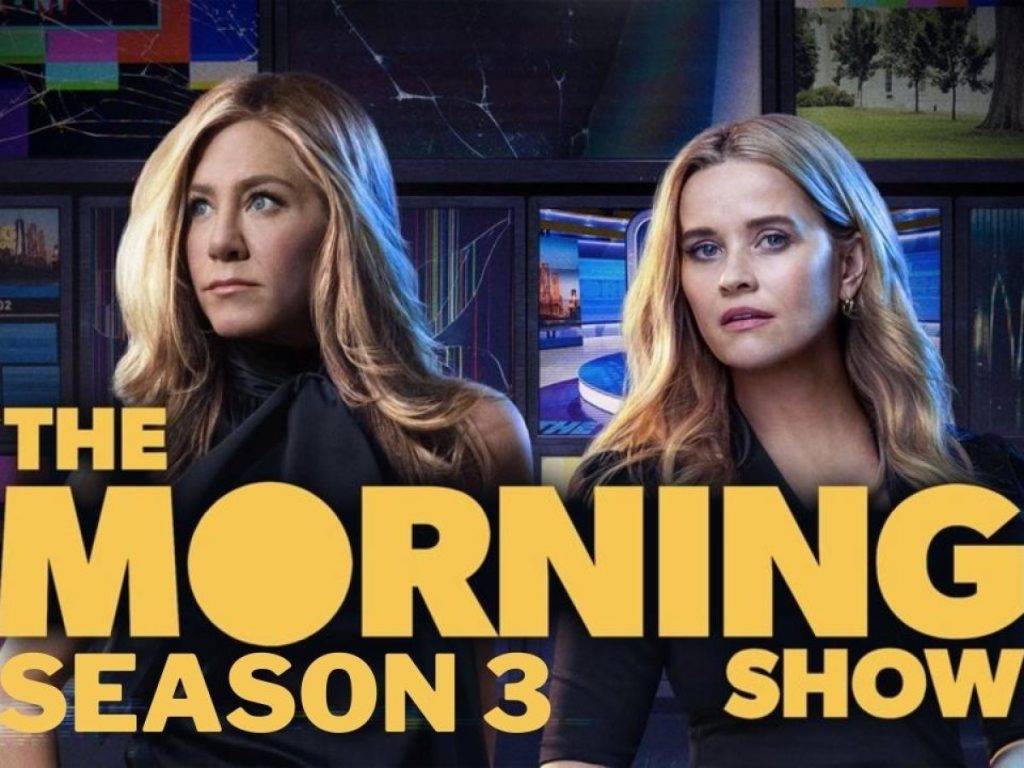 In the workplace drama, Jennifer Aniston plays Alex Levy, a morning news anchor, along with Reese Witherspoon's Bradley Jackson. These characters are navigating the aftermath of allegations of s*xual misconduct against Mitch, a former news anchor Alex, played by Steve Carell.
Among the cast of Season 3 will be Jon Hamm, Nicole Beharie, and Tig Notaro. In addition, Juliana Margulies will reprise her role as Laura Peterson, Bradley Jackson's love interest at UBA News. The Morning Show S3 will likely return in the summer of 2023, as there have yet to be any premiere dates announced.
Also Read: Brad Pitt Escapes Potential Uncomfortable Moment With Ex-wife Jennifer Aniston Years After Their Divorce