Yellowstone Season 5 Part 2 Release Updates, Cast, And Everything We Know So Far
Yellowstone season 5 premiered on the Paramount Network on Nov. 13, 2022. Fans got to watch eight new episodes of the series before the first half of the season came to an end on Jan. 1, 2023.
Since then, it's been a WILD RIDE, to say the least, and fans are getting anxious about the return of Yellowstone. I can't even begin to describe all of the rumors we heard about the future of Yellowstone. We thought we would be getting Yellowstone season 5 part 2 in the summer of 2023, but that release estimate doesn't look so good right now.
We shared everything we know about Yellowstone season 5. As we learn more information, we'll update this story. The latest update was on Monday, Aug. 14, 2023.
Has the Yellowstone season 5 part 2 release date been announced?
Unfortunately, we don't have a firm release date for Yellowstone season 5 part 2, but we do know the expected window for the new episodes of the series to debut. Yellowstone season 5 part 2 is scheduled to premiere in November 2023. Deadline reported the news this spring.
That's basically what we were expecting for the series. Initially, it looked like it could premiere in the summer, but then we learned that production was not even slated to begin until summer, and it was clear the series would follow the same pattern for release as previous seasons. Season 4 and season 5 also premiered in November.
Assuming Yellowstone season 5 part 2 premieres in November, the season finale, which will also be the series finale, will likely air at the end of December or the beginning of January 2024. However, this all depends on when the Hollywood strikes end as production can't continue until they do.
When is Yellowstone season 5 episode 9 coming out?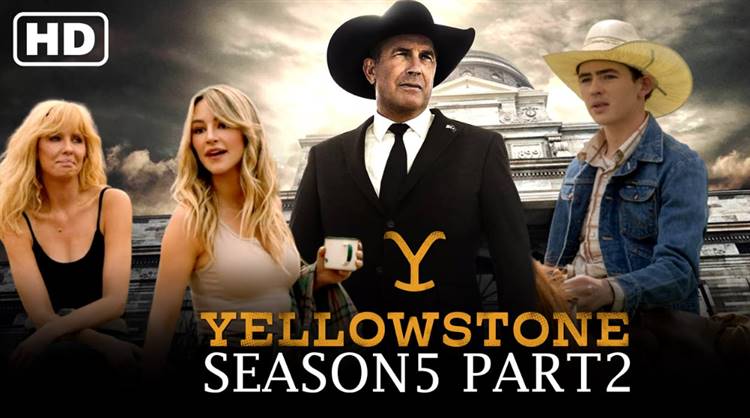 Yellowstone season 5 episode 9 is the first episode of season 5 part 2! There was some confusion about how many episodes were in each part of the season. We shared how the season is split up below, but the ninth episode of the season is technically the season 5 part 2 premiere.
It's scheduled to air on Paramount in November 2023, as long as that release window that Deadline reported holds.
Yellowstone season 5 part 2 has not been filmed
As of August 2023, production on Yellowstone season 5 part 2 has not started yet. In an interview with People, conducted before the start of the SAG-AFTRA strike, actor Luke Grimes shared that filming hadn't started because of the writers strike. With the actors union now also striking, it'll be sometime before production can get up and running.
Will Kevin Costner be in Yellowstone season 5 part 2?
A lot of those rumors about Yellowstone season 5 part 2 have been about star Kevin Costner and his availability. As far as we know, Costner will return for Yellowstone season 5 part 2. There have been reports that he hasn't agreed to return, but that's unclear.
We do know that it's been reported that Costner will not return for any future episodes after the end of Yellowstone season 5. That's the last we'll see Costner in Yellowstone if the reports are true.
It doesn't seem right that Yellowstone and Costner would ride into the sunset like this, but that's to be determined.
Sheridan spoke to The Hollywood Reporter about Costner's exit recently.
My last conversation with Kevin was that he had this passion project he wanted to direct. He and the network were arguing about when he could be done with Yellowstone. I said, 'We can certainly work a schedule toward [his preferred exit date],' which we did."
How Costner will leave the series is potentially still in the works, but Sheridan knows John Dutton, the character Costner plays, won't be killed in a car crash, according to THR.
"I don't do f***-you car crashes. Whether [Dutton's fate] inflates [Costner's] ego or insults it is collateral damage that I don't factor in with regard to storytelling."
As for his opinion on Costner, Sheridan told Deadline the following:
My opinion of Kevin as an actor hasn't altered. His creation of John Dutton is symbolic and powerful … and I've never had an issue with Kevin that he and I couldn't work out on the phone. But once lawyers get involved, then people don't get to talk to each other and start saying things that aren't true and attempt to shift blame based on how the press or public seem to be reacting. He took a lot of this on the chin and I don't know that anyone deserves it. His movie seems to be a great priority to him and he wants to shift focus. I sure hope [the movie is] worth it — and that it's a good one…I'm disappointed. It truncates the closure of his character. It doesn't alter it, but it truncates it.
Will Lainey Wilson be in Yellowstone season 5 part 2?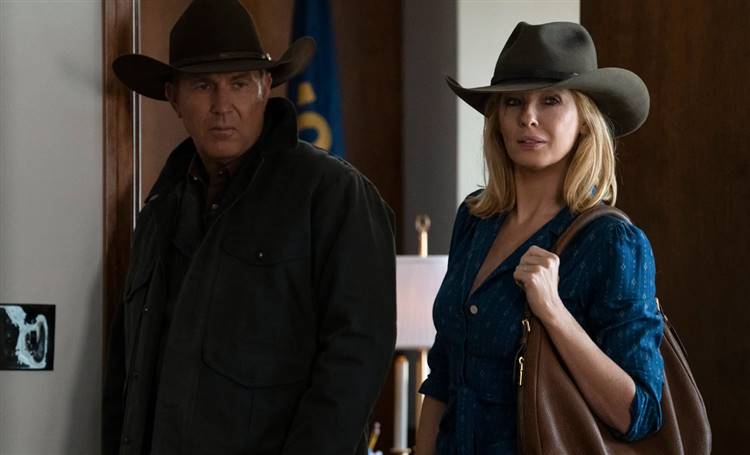 The country artist, whose music has been featured several times in the series, is open to returning in the final leg of the show to reprise the role of Abby. In an interview with Rob + Holly, which was released Aug. 14, 2023, she said the following:
I talked to Taylor Sheridan the other day and there's a plan. Now we just gotta see if that plan happens. I laugh and say, 'they didn't take me to the train station,' so, we'll see what happens on that end. I told him, I said, 'Give me the green light,' we gon' be smack dab in the middle of touring, but we'll figure it out.
So, if it's up to her, she'll be back for Yellowstone's last ride.
Yellowstone season 5 part 2 cast
We're still waiting for official confirmation on the Yellowstone season 5 part 2 cast, but we have a good idea of who will be in the fifth season.
Kevin Costner as John DuttonLuke Grimes as Kayce DuttonKelly Reilly as Beth DuttonWes Bentley as Jamie DuttonCole Hauser as Rip WheelerKelsey Asbille as Monica Long DuttonBrecken Merrill as Tate DuttonJefferson White as Jimmy HurdstromForrie Smith as Lloyd PierceDenim Richards as Colby MayfieldIan Bohen as RyanFinn Little as CarterRyan Bingham as WalkerGil Birmingham as Chief Thomas RainwaterJen Landon as TeeterKathryn Kelly as EmilyMoses Brings Plenty as MoWendy Moniz as Governor Lynelle PerryDawn Olivieri as Sarah AtwoodJosh Lucas as Young John Dutton