Taylor Sheridan Will Keep Ryan Bingham On Yellowstone Under One Condition
Well before he was causing controversy in the bunkhouse, coming to blows with Forrie J. Smith's Lloyd, or serenading the already sorrow-filled with ever more heartbreaking songs on Taylor Sheridan's "Yellowstone," the actor behind the series' reluctant ranch hand Walker, Ryan Bingham, had already made a name for himself on the country music scene.
In 2009–2011, the singer-songwriter took home Academy, Critics' Choice Movie, Golden Globe, Grammy, and Satellite awards (alongside producer T Bone Burnett) for the song "The Weary Kind" from Scott Cooper's "Crazy Heart," a feat that led the Americana Music Association to name him Artist of the Year. Even before that, in 2007, the artist's critically lauded album "Mescalito" (via BBC) had earned him a devoted following — one that's grown exponentially in the years since.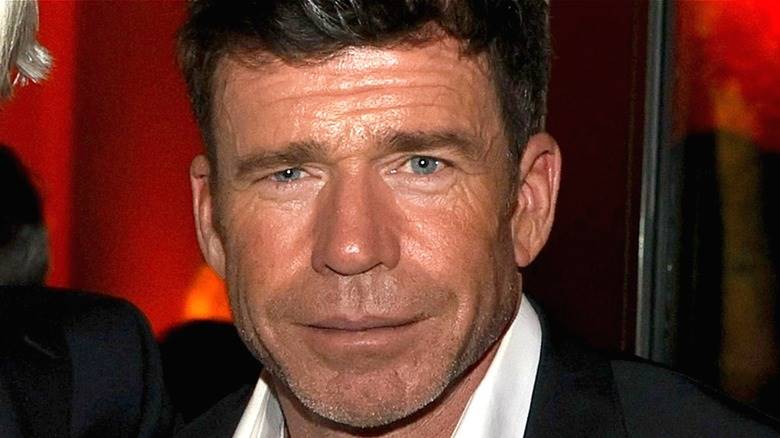 By the time he joined the cast of "Yellowstone" in 2018, Bingham had already produced five studio and one live album (via Ryan Bingham). His musical achievements notwithstanding, the versatile artist is perhaps best-known (both outside of and within the country music scene) for his recurring role on Sheridan's contemporary Western.
For fans of the series — even those who love to hate his character thanks to his antagonistic relationship with the beloved Rip (Cole Hauser) — he's become an integral part of the narrative. For creator Taylor Sheridan, however, Bingham will have to impress more than just his fan base if he hopes to remain on the series.
Sheridan warned Bingham not to 'suck'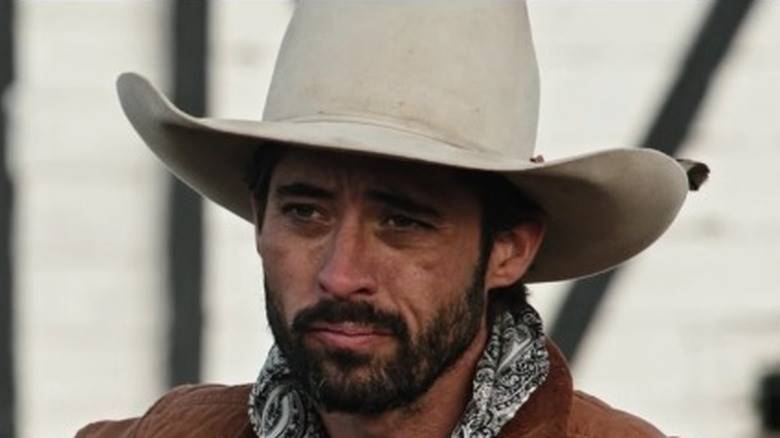 Paramount Network

In an interview with Wide Open Country, the charismatic crooner opened up about his road to the Dutton ranch, which began with Taylor Sheridan reaching out to him for some songs and ended with the prolific director deciding to write him into the show. "Once we met and started hanging out," Ryan Bingham told the outlet, "he found out I grew up riding horses … So he said 'Well, I oughta just write you a part in the show. … I'll just write something small.'" That part — the Dutton-wary, guitar-sporting ex-con who's just trying to keep himself out of trouble but can't seem to catch a break — grew into a role that, to date, has seen Bingham star in a full 23 episodes. If he wants to continue his run on the series, however, Bingham will have to manage just one thing.
Quoting Sheridan to the outlet, Bingham said the director told him, "'If you do good, I'll keep you in there and if you suck we'll just kill you off.'" Despite his character's propensity to "suck" when it comes to staying out of trouble, it's safe to say Bingham has done anything but. On the series' popular subreddit, fans and haters of the character alike have to admit he's done an incredible job, and as the "Yellowstone" star told Wide Open Country back in 2019, "I'm still in there so far. We'll see how it goes."