Claire Fraser (played by Caitriona Balfe) and her husband Jamie (Sam Heughan) took on several threats to their home on Fraser's Ridge in the latest season of Outlander, and the battle has not yet been won. After the hit Starz drama based on the bestselling series by Diana Gabaldon was forced to cut itself short this year, writer and producer Matthew B Roberts has assured fans there's much more to come from their favourite characters.
The seventh season of Outlander will undergo some major changes due to its extended run time.
Having cut the sixth season nearly in half due to Covid restrictions, Starz wasted no time promising fans a bumper seventh outing to make up for this year's lower episode count.
Starz's hit fantasy drama will double this year's offering, bringing next season's total up to a staggering 16 episodes.
Executive producer Matthew has since reflected on how the extended season has helped space out his plans for Outlander's main characters.
READ MORE: Meghan Markle and Prince Harry coverage slammed by GMB viewers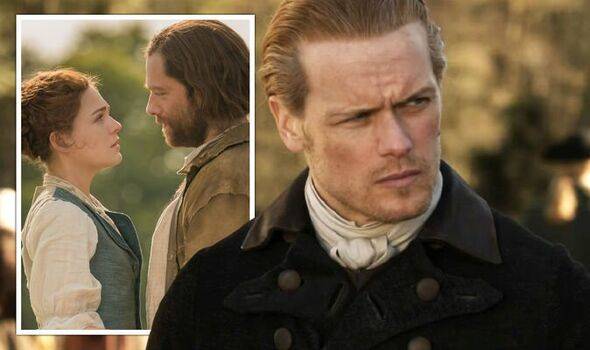 Plus, fans can expect to spend much more time with their daughter Brianna (Sophie Skelton) and her husband, Roger (Richard Rankin), as well as surrogate Fraser Young Ian (John Bell).
On the Official Outlander Podcast, Matthew said: "That's a luxury we haven't had since season one.
"I remember when we went from one to two we chopped off those three episodes.
"When you have the amount of space and you don't have it anymore you go, 'Man, what are we going to do?'"