While Friends will always be iconic and timeless for a whole generation of fans, some episodes are less popular than others! Here are six examples.
The One with the Fake Monica (Season 1, Episode 21)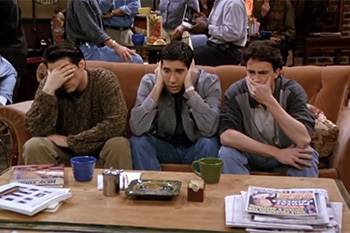 Season 1 of Friends is not the most appreciated by fans, even if it launches this great journey that lasted ten seasons and offered a multitude of laughs and smiles. In episode 21, Ross has to part ways with Marcel, who has reached his sexual maturity, while Monica discovers that a woman is stealing her identity. They meet and even become friends, temporarily.
The One With Joey's Interview (Season 8, Episode 19)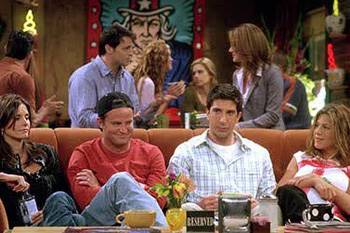 In this episode, Joey is interviewed by a reporter for his role in the soap opera Days of our Lives. He recalls many moments spent with his friends and therefore, viewers follow a lot of flashbacks of events that took place earlier in the series. A formula that is not the most appreciated by fans.
The One With Christmas in Tulsa (Season 9, Episode 10)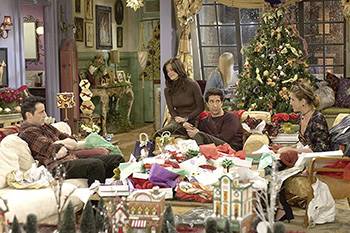 Season 9 is quite different from the previous ones, especially for the French fans: the voices of some characters have changed and it is difficult to get used to them. But the plots are not the most exciting either, and the one that sends Chandler to Tulsa is one of the least liked by fans. It's quickly forgotten though! Since the character only stays there for a few episodes.
The One With Mac and C.H.E.E.S.E. (Season 6, Episode 20)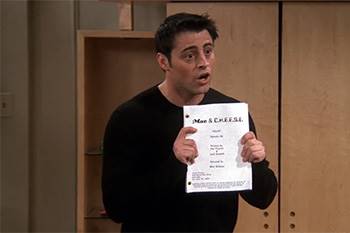 In this episode, Joey has an audition to be the star of a new series: Mac and C.H.E.E.S.E. And while Chandler has to give him the information to go there, he forgets... But what fans did not like in this episode is that it revisits many moments already seen in the show – including Joey's various acting jobs.
The One With the Vows (Season 7, Episode 21)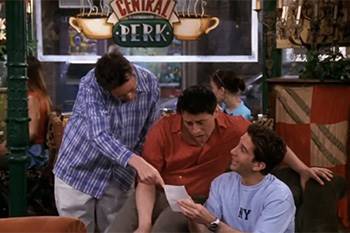 The end of Season 7 is almost here and Chandler and Monica's wedding is coming up. The two future spouses have to write their vows, so they reminisce about the moments they spent together in the previous seasons. Again, this is an episode full of flashbacks and scenes already seen by fans. Not much to get excited about.
The One With the Invitation (Season 4, Episode 21)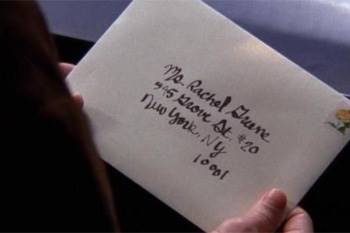 While Friends Season 4 is a fan favorite, it also features some episodes that are far from popular. "The One With the Invitation" shows Ross posting the invitations for his wedding with Emily. And while he wants to invite Rachel, his future wife doesn't want to. We then go back into the history of Ross and Rachel's relationship, with sequences from previous seasons.