Jennifer Aniston On Wearing 'Heavy' Manish Malhotra Lehenga: 'So Much Respect For All Beautiful Women Of India'!
Hollywood actress Jennifer Aniston stirred up the desi Twitter by wearing an exquisite lehenga in her film, Murder Mystery 2. Also starring Adam Sandler, the pictures of the actress in the traditional wear went viral as many fans complimented her ethereal beauty in it.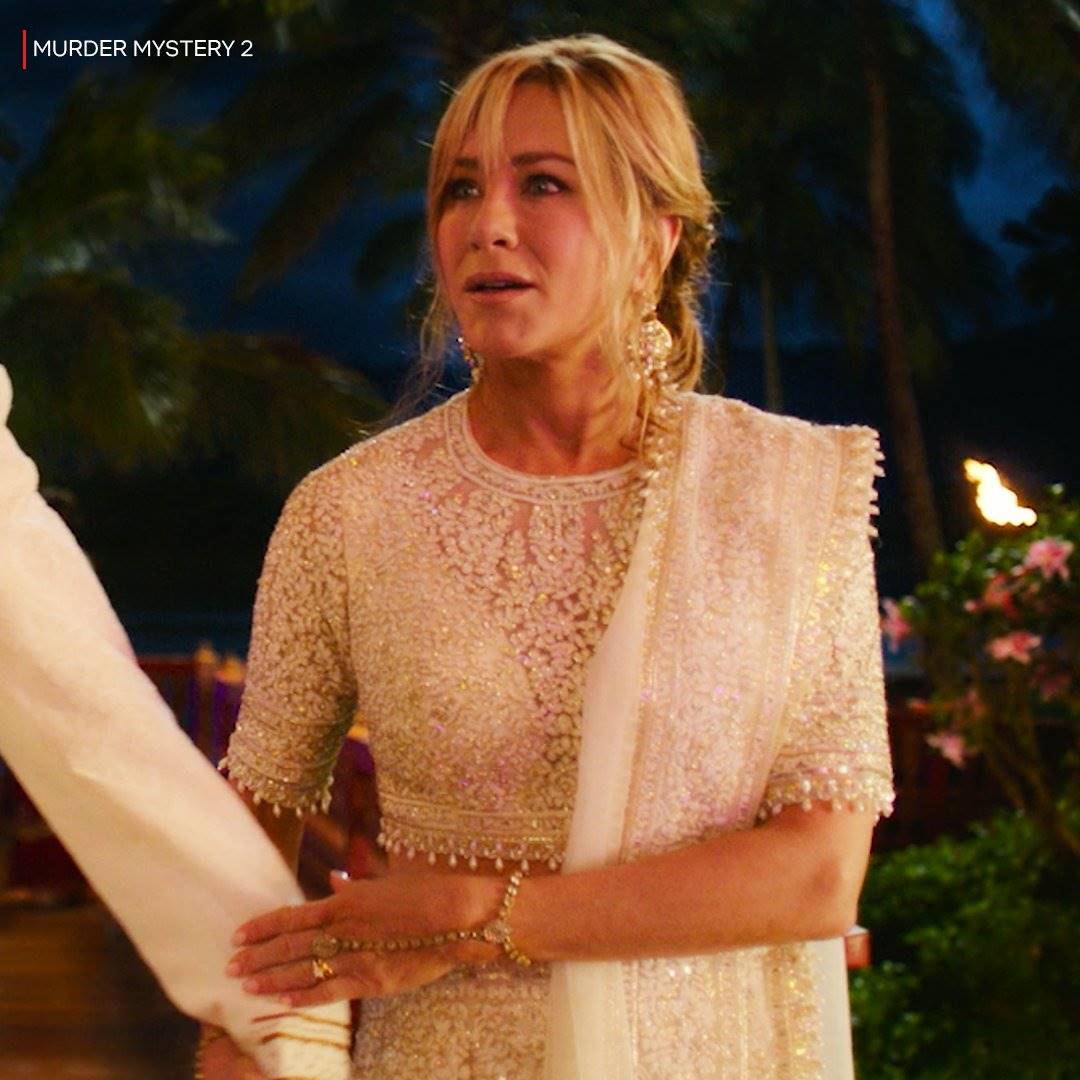 Designed by Manish Malhotra, the ivory-coloured chikankari lehenga was worn by her in a wedding sequence in the film. As quoted by , the 54-year-old talked about her experience of wearing the traditional Indian attire. Describing her attire as 'beautiful', Aniston added that it was 'extremely heavy' which she not 'expect'.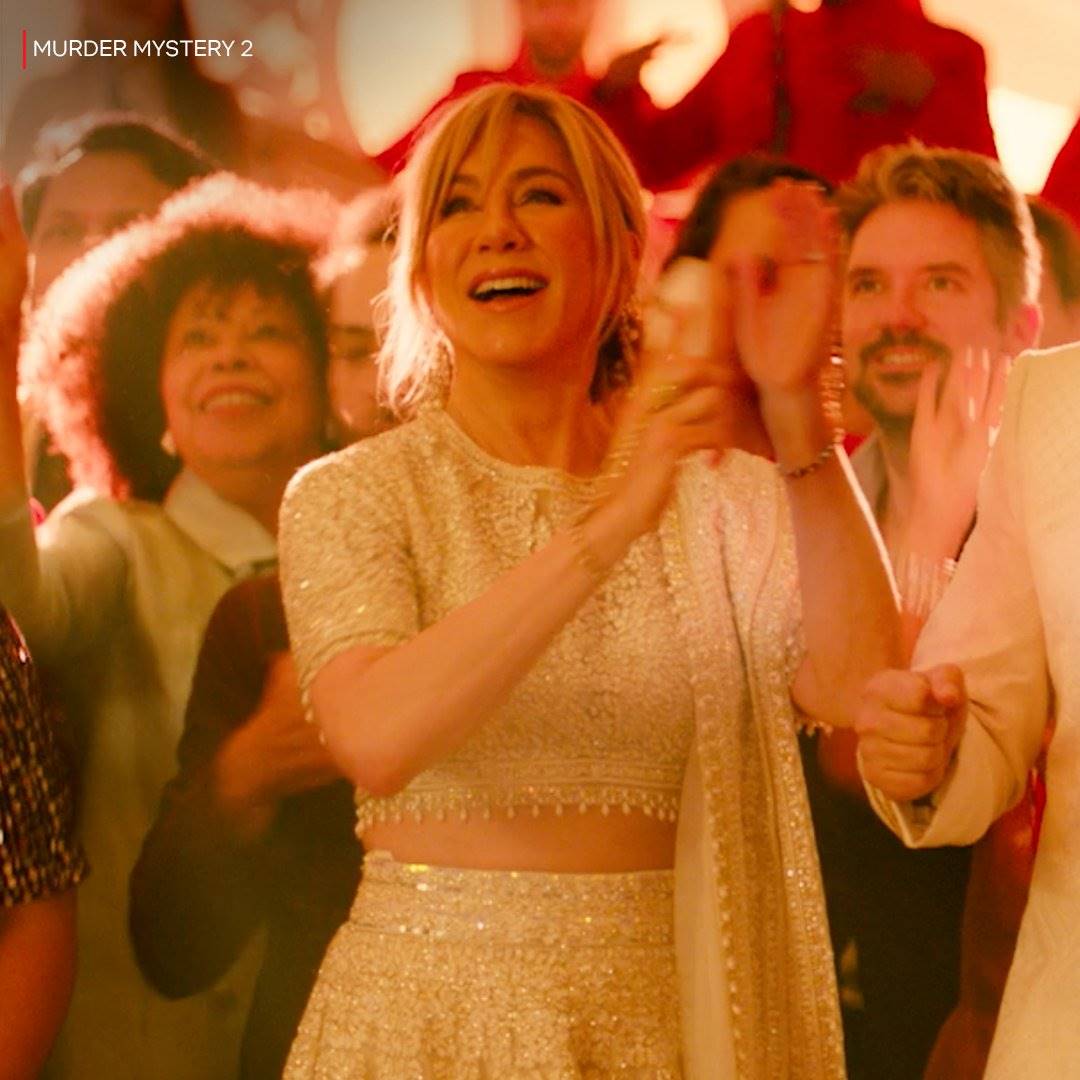 Her co-star Adam Sandler chimed in by saying she looked 'stunning' in it. ''So much respect for all the beautiful women of India who have to not only wear it,'' Jennifer Aniston added by also pointing out that Indian women also dance in it. She also admitted having a good time wearing it.
After the pictures of the actress went viral on Twitter, fans couldn't help but swoon over her traditional look. Thanks to her stint in Friends, Jennifer Aniston has a huge following in India.