Jennifer Aniston And Adam Sandler Are Left Shocked By An Aussie Journalist's Height On The Red Carpet In Resurfaced Clip That's Going Viral: 'That's Awful, That's Not Right, I Can't Look!'
 and  have appeared on dozens of red carpets over the course of their A-list careers, with little leaving the pair shocked.
But one Australian journalist appeared to make the comedy duo gasp at a red carpet appearance in a recently resurfaced clip that's now going viral.
The pair, who are currently promoting their film Murder Mystery 2, spoke to Hamish & Andy's US Entertainment correspondent Brad Blanks at the Just Go With premiere in New York back in 2011.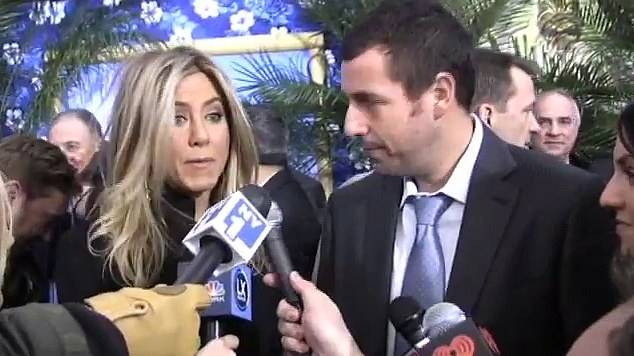 When Brad went to ask the the pair a question, Jennifer questioned why he was crouching down.
The Aussie journalist explained that his 193cm (6'3) height blocks the camera, so he has to bend down to get out of the way.
He then stands up straight revealing his full height, much to the shock of the acting pair.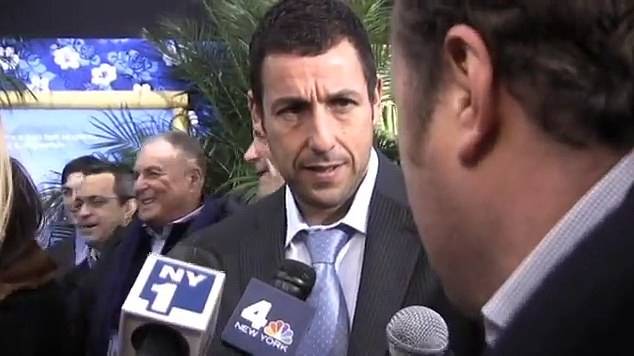 'I'm such a big guy, I get in the way of the camera, I'm a gentleman,' Brad explained.
'Oh my god, that's awful, that's not right. I can't look,' Adam then says seeing his full height.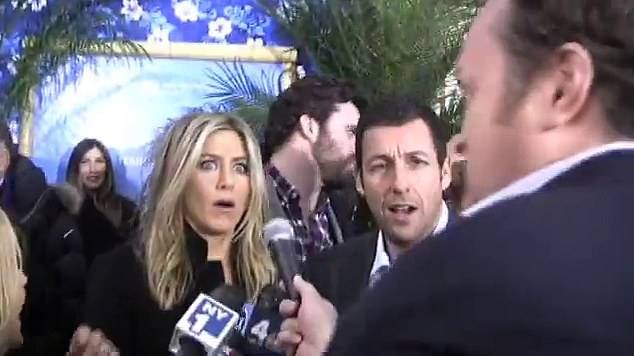 He then pointed at ceiling decoration above Brad's head and shouted: 'Put your hat on and get out of here!'
'Sorry I scared you there, Jen,' Brad, now 48, added before the A-list pair scurried off. 
While the footage was first taken in 2011, it has recently resurfaced as the pair promote their new movie Murder Mystery 2.
The co-stars and pals have reprised their roles as married couple Nick and Audrey Spitz, who are now full-time private detectives after finding themselves caught up in a murder investigation in 2019's Murder Mystery.
After the resurfaced footage was shared to online, many praised Brad's humour and ability to make the comedy legends laugh.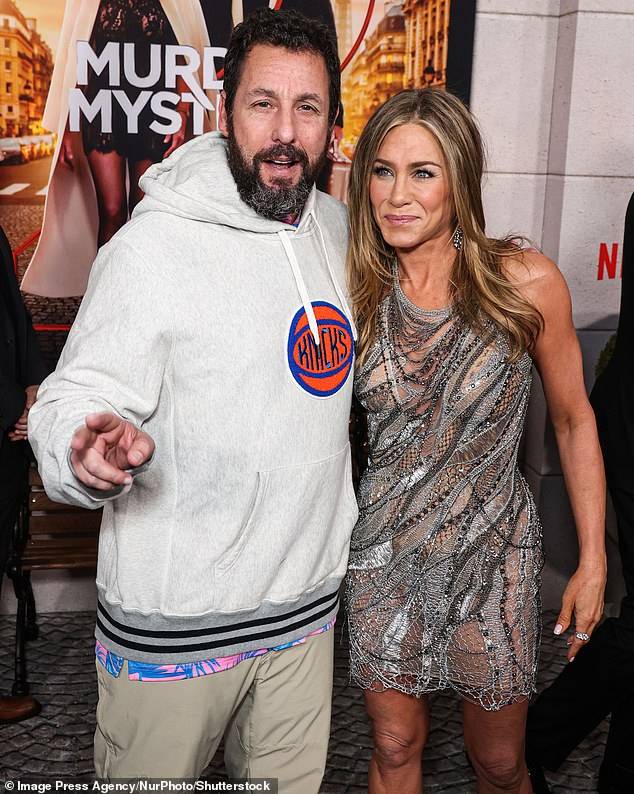 'This guy is so tall he scared Adam Sandler into being funny again. It's a miracle,' one person wrote.
'Haha! Her eyes when she stands up. That's funny. I love Jennifer Aniston,' added another.
Brad, who has done more than 5000 red carpet interviews,  reposted the clip himself on Friday to Instagram, calling it his 'wildest moment on a red carpet'.
'This just made my morning lol. Thanks for the laugh,' one person wrote.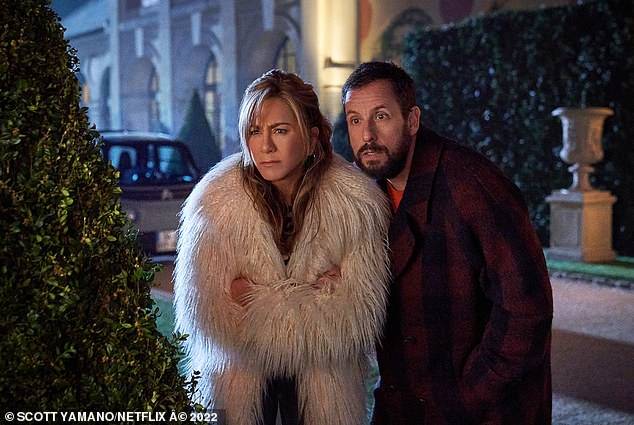 'These two just can't help being funny. We need funny people to help us laugh,' said another.
'One of my favourite red carpet moments of your mate!' commented a third.