How Jenny McCarthy Helped Donnie Wahlberg With A Tough Blue Bloods Storyline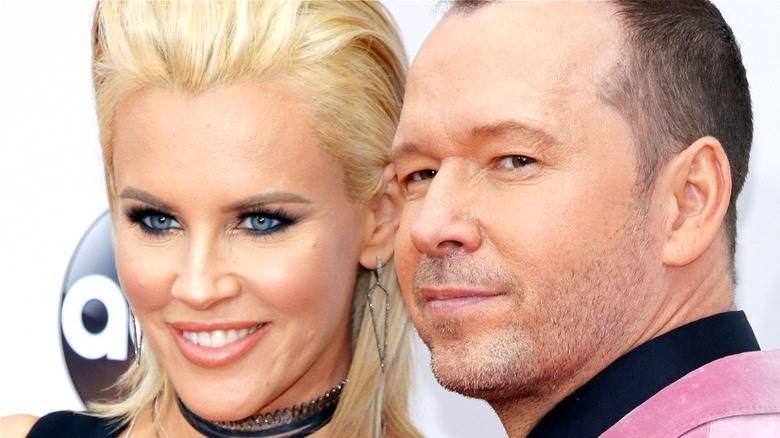 Since Season 1, Donnie Wahlberg has played the character Danny Reagan on the popular police procedural "Blue Bloods." As the eldest son of Police Commissioner Frank Reagan (Tom Selleck), Danny is a detective for the New York City Police Department, and is known for his brash and reactive personality. This boldness often sees him straddle the line between illegal and legal. The outcomes of his investigations often prove fruitful, though they are sometimes achieved through questionable means.
Despite having a close-knit family and support structure, Danny's life has been marked by tragedy and hardship. The character served in Iraq as a Marine, and suffers from post-traumatic stress disorder from his time spent in combat. Later in the series, he suffers an enormous tragedy when his wife, Linda Reagan (Amy Carlson), dies off-screen in a helicopter accident between Seasons 7 and 8 of the series. In real life, Wahlberg is married to Jenny McCarthy, who once helped her actor-husband with a rather difficult plot in "Blue Bloods." So, what exactly did she do to inspire Wahlberg?
Jenny McCarthy enjoys Danny Reagan's personal struggle and inner conflicts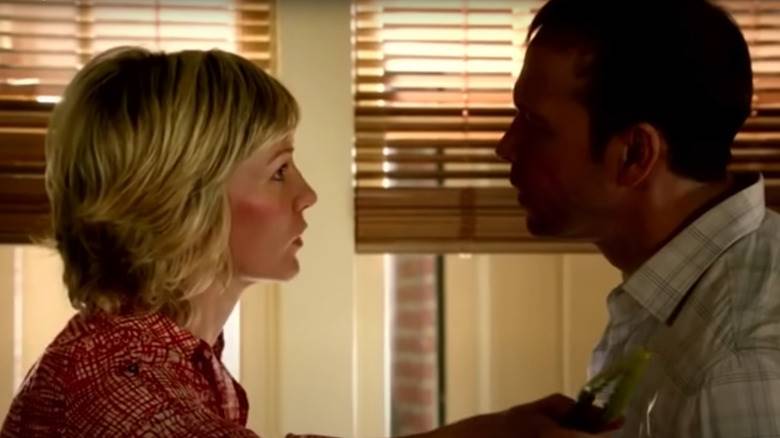 While speaking with CBS' Watch, Donnie Wahlberg opened up about the struggle of playing Danny at his lowest emotional point following the death of his wife Linda. "I resist when Danny wants to quit. It's a struggle for me," the actor said. He even went on to add, "We do not like self-pity. It is the worst thing to play." However, a comment from his wife Jenny McCarthy helped Wahlberg put the moment in a different perspective. 
Speaking of Danny's post-Linda storylines, Wahlberg revealed that McCarthy made a reference to a prior episode in the series that saw Danny considering leaving the police force in order to take an easier and better paying job as a security guard: "And she said, 'That was my favorite episode I ever saw, before I even met you. That the guy's going to quit and make money for his family—that struggle is fascinating to me.'" 
It seems that McCarthy's comments helped Wahlberg figure out how to accept his character's struggles. He went on to say, "But I embrace the challenge. I'll say, 'OK, let me try to play that Danny's thinking about quitting, but try to avoid the self-pity and just make it more matter-of-fact.'" 
Though fans didn't get the exact closure they were hoping for between Danny and Linda, the way Wahlberg played the character, per the influence of his real-life wife, greatly influenced his portrayal and helped add depth to the eldest Reagan child as he focuses on what is best for his family, regardless of personal feeling.
If you or someone you know is struggling with mental health, please contact the Crisis Text Line by texting HOME to 741741, call the National Alliance on Mental Illness helpline at 1-800-950-NAMI (6264), or visit the National Institute of Mental Health website.