Blue Bloods Fans Are Thrilled To Finally See Mickey Patrick Return In Season 13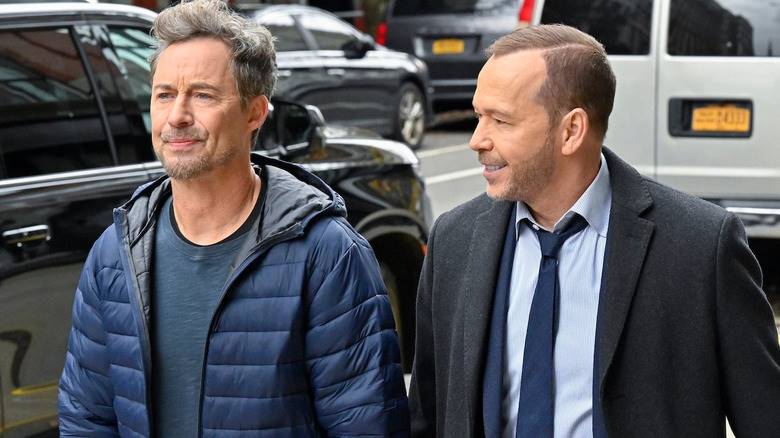 The thing that sets "Blue Bloods" apart from other police procedurals is the centering on family. The Reagan family, who have made it their mission to keep New York City safe from crime, find themselves in new situations every week. In many instances, the focus isn't necessarily on solving the case but on how the case will impact various members of the family. The Reagan brood knows one another inside and out, and every so often, someone from their past will enter the fold to show a different side of them. 
Season 13, Episode 12, "The Big Leagues," brought back a fan-favorite character, Mickey Patrick (Tom Cavanagh), to come to Danny Reagan (Donnie Wahlberg) for help. The last we saw of him was back in Season 4 when he met up with Danny to help him out of a pinch. It seems like not much has changed during that time, but Cavanagh has certainly kept busy. He's perhaps best known for portraying Dr. Harrison Wells on "The Flash" and various other CW superhero properties. But most recently, he's on the hunt for his missing fiancé, and Danny's the only one who can help him. It's a welcome reunion as people on social media praised Cavanagh's return to "Blue Bloods."
Tom Cavanagh is always a delight to see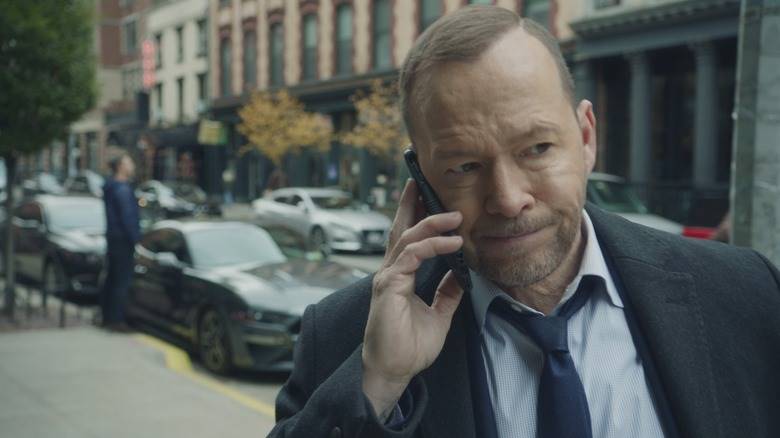 Mickey Patrick brought a unique dynamic to "Blue Bloods" when he first appeared in Season 4. He was Danny's old childhood friend who often got him into trouble, earning the ire of Frank (Tom Selleck) and Henry (Len Cariou). However, he comes back into his life after running afoul of some bad people, causing Danny to reevaluate his own relationship with him. Clearly, he still has a soft spot for his old buddy, as the two got into a mess for the February 3 episode. 
Fans loved seeing Tom Cavanagh back into the "Blue Bloods" fold, and he's earned a lot of goodwill from his time on "The Flash." @YawTheRealMan summed it up nicely, stating, "I'm so glad we get to see Mickey Patrick aka the reverse flash in #BlueBloods." Cavanagh brings his A-game to every role, and @marinadelsanto brought a quote from the episode into the equation: "'how could i say no to your irresistible charm,' i agree @DonnieWahlberg ... who can resist tom cavanagh." In fact, @tednorstrom was so taken by Cavanagh's performance he wants more of his character as soon as possible: "We need a Mickey Patrick spin-off show!"
One thing is clear: Mickey Patrick will always be welcome on "Blue Bloods." And hopefully, it doesn't take another 10 years for him to come back.