Blue Bloods' Showrunner Has Concerns About Progressing Jamie And Eddie's Relationship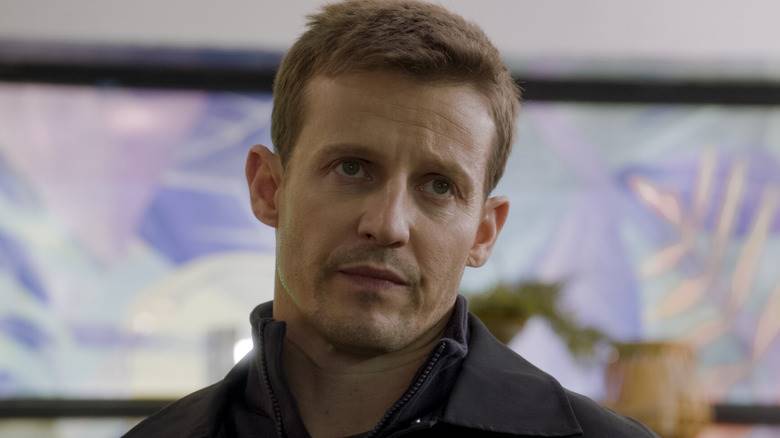 "Blue Bloods" has been on the air since 2010, and it's continued to find new ways to keep the story of the Reagan family interesting. One of the most recent developments involves Erin (Bridget Moynahan) running for District Attorney, which would see her assume more responsibility that could factor into future seasons. But the show hasn't just progressed characters in terms of their careers, but also with their personal lives. 
This can most readily be seen in the burgeoning relationship between Jamie Reagan (Will Estes) and Eddie Janko (Vanessa Ray). The two started out as police partners, but over time, they just couldn't deny the feelings they had for one another. It didn't take long for the two to get engaged and eventually married. They naturally couldn't be partners on the force, but they still both work for the NYPD.
The two tied the knot in the Season 9 finale, "Something Blue," and the show's currently on its 13th season. It's only natural for fans to wonder when the two will have a kid, but according to the showrunner, that won't happen any time soon. 
Having a kid would sideline Eddie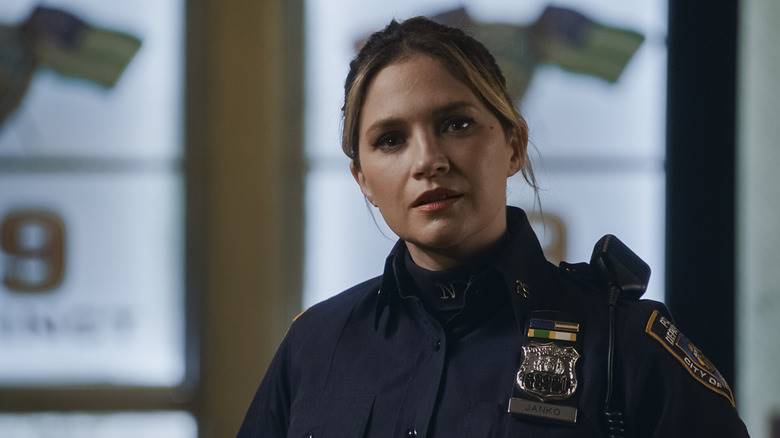 Now that Jamie and Eddie have been married for a few years now, it's not unthinkable to assume they'd want children at some point. After all, Jamie's siblings both have children, and coming from a big Irish-Catholic family, it would make sense that he'd want some kiddos of his own. However, "Blue Bloods" showrunner Kevin Wade spoke with PopCulture.com to talk about their relationship and why a kid probably won't happen with them.
In the interview, Wade elaborated, "In a practical application, once you make a police officer pregnant, she's bound by the rules to have a desk job after a certain point ... the actual manifestation would handicap our storytelling with Vanessa and Will." Seeing both Jamie and Eddie out in the field can be some of the most invigorating moments in any "Blue Bloods" episode, so it's understandable the show would want to avoid pushing Eddie to the side for the sake of having a baby down the line. 
That doesn't mean it couldn't happen eventually. The show could feasibly go on for quite a while, and the writers may soon decide that it's time for Jamie and Eddie to have a baby in case they want to mix up the proceedings. There's still the matter of getting Danny (Donnie Wahlberg) and Maria (Marisa Ramirez) together, so the writers may have other things on their plate they want to focus on.