'Yellowstone' Fans, This Viral Reddit Theory Figured Out If Beth or Jamie Will Die in Season 5
The Paramount Network show is set to return in November with new episodes.
This story contains Yellowstone spoilers.
In the blink of an eye, Yellowstone is reaching the end of its road. After co-creator/showrunner Taylor Sheridan decided to conclude the Paramount Network show with season 5 part 2, new details have slowly emerged about the last six episodes. While some folks are waiting to hear if Kevin Costner is really leaving the cast, others have been busy theorizing how the series will unfold — and there's been mention of a surprise death.
As viewers may remember, in the midseason finale, John (Costner) and Beth (Kelly Reilly) were on the same grim page that Jamie (Wes Bentley) needed to be taken to the train station (a.k.a. killed and tossed into the mass graveyard) after he called for the Montana governor's impeachment. But Jamie had no plans to go down without a fight and didn't hesitate to hire his own killer to take out Beth.
Though fans started looking at the odds of who could survive, some believe both will because it'll actually be Summer (Piper Perabo) who gets caught in the crossfire. Back in January, a thread on Reddit grabbed people's attention with the title "Summer will be killed by Jamie's hitman instead of Beth."
User @ingrahamtx went on to explain their theory, writing, "Since Summer is living in the main house, I really think Jamie's hitman will mistakenly kill her instead of Beth. That is the only reason I can see why she is in John's house … I can't see Beth getting killed just yet."
The Yellowstone fandom witnessed the environmentalist activist become romantically involved with John in season 4. After having her prison sentence commuted when he entered office in season 5, she was released under house arrest at John's house on the Yellowstone ranch. Unsurprisingly, Beth didn't take the news well. After a bloody brawl, Beth and Summer agreed to coexist.
But this may be short-lived if a hired killer fails to confirm the correct blonde woman is in front of them. After reading the initial theory, Yellowstone fans took to the comments section on Reddit to give their two cents.
"Interesting and very possible," user @oldmanonsilvercreek wrote. "It's clear that Summer and Beth don't like each other, but I can definitely see how Beth would be pissed if Summer were killed," user @justthatugly added, guessing how this might add to the storyline. "It's also something Taylor Sheridan has done before in Sons of Anarchy. When Opie's wife was killed during an attempted hit on Opie," user @ficadin chimed in, referencing the beloved FX show.
So, have there been hints that this might happen? Well, not exactly, except actress Piper Perabo admitted that she has no idea if Summer will have a future at the 6666 ranch down south. The relocation idea came up in the midseason finale when a bacterial disease called brucellosis threatened to wipe out the Yellowstone cattle if they weren't moved soon.
"I don't know if we start the next [episode] and they're coming back from Texas. I don't know if we're all gonna go to Texas," she told Entertainment Tonight. "I also don't want to imagine a life for Summer in the winter in Montana. She's on house arrest so I hope John comes home or gets her sentence commuted to Texas."
Make of that what you will …
Amy and Matt Roloff started their journey on Little People Big World in May 2006. The show has chronicled the lives of Amy, Matt, and their four children. All four kids of the LPBW couple, including Zach, Jacob, Jeremy, and Molly, became a crucial part of the drama since their debut. The family came under the spotlight with the little couple Amy and Matt and their massive Roloff Farms, which is over a hundred acres! However, the family dynamics changed drastically after the couple parted ways. But they are still TLC fan favorites! So where are they now?
LPBW: Amy Roloff & Chris Marek Are Happily Married!

Amy Roloff had always been a lovely wife, mother, and now a grandmother. She parted ways with the family patriarch Matt Roloff in 2015 after claiming that he cheated on her. The Little People Big World star found inappropriate text messages and pictures between him and the farm manager Caryn Chandler. Hence, she left her husband after 27 years and gradually fell in love with Chris Marek. Apparently, Matt helped Amy to plan her wedding with Chris at the Roloff Farms despite being her ex.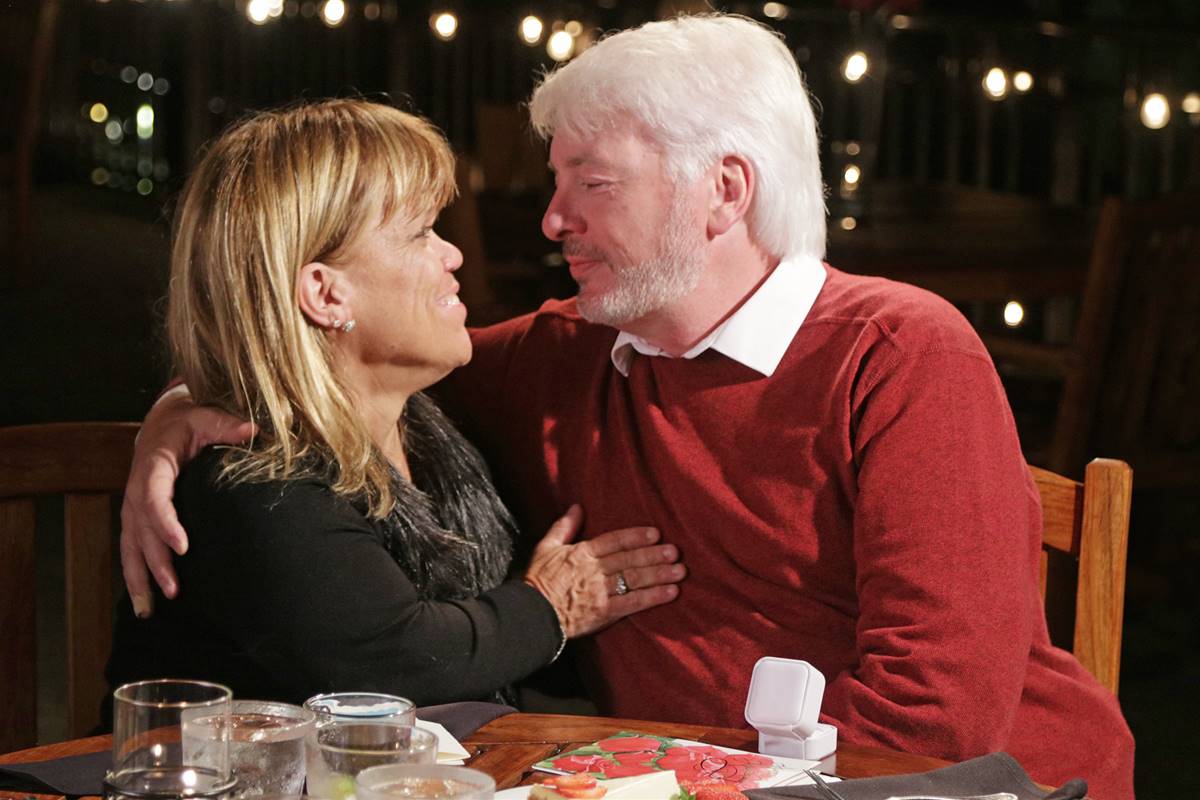 But the matriarch didn't invite Matt to the wedding to save her children from embarrassment. Amy and Chris have been in love with each other for years. They tied the knot in 2021 and have been with each other till now. Amy often visits her kids and grandkids with Chris often, and they share a great bond. The matriarch of the family even invites her husband to her cooking videos and shares those wholesome moments online.
Matt Roloff & Caryn Chandler Are Preparing For Their Wedding

Chris Marek met Caryn Chandler at the Roloff farms. The latter worked at the family farms for several years as a farm manager. Hence, they allegedly developed a good bonding while Matt was married to Amy. The couple announced their relationship on Instagram in 2017. Then, Matt proposed to Caryn after 6 years of dating, and she said yes. The father of four shared the news with the audience in April 2023. The LPBW star now has a strained relationship with his sons Zach and Jeremy Roloff after an intense family feud.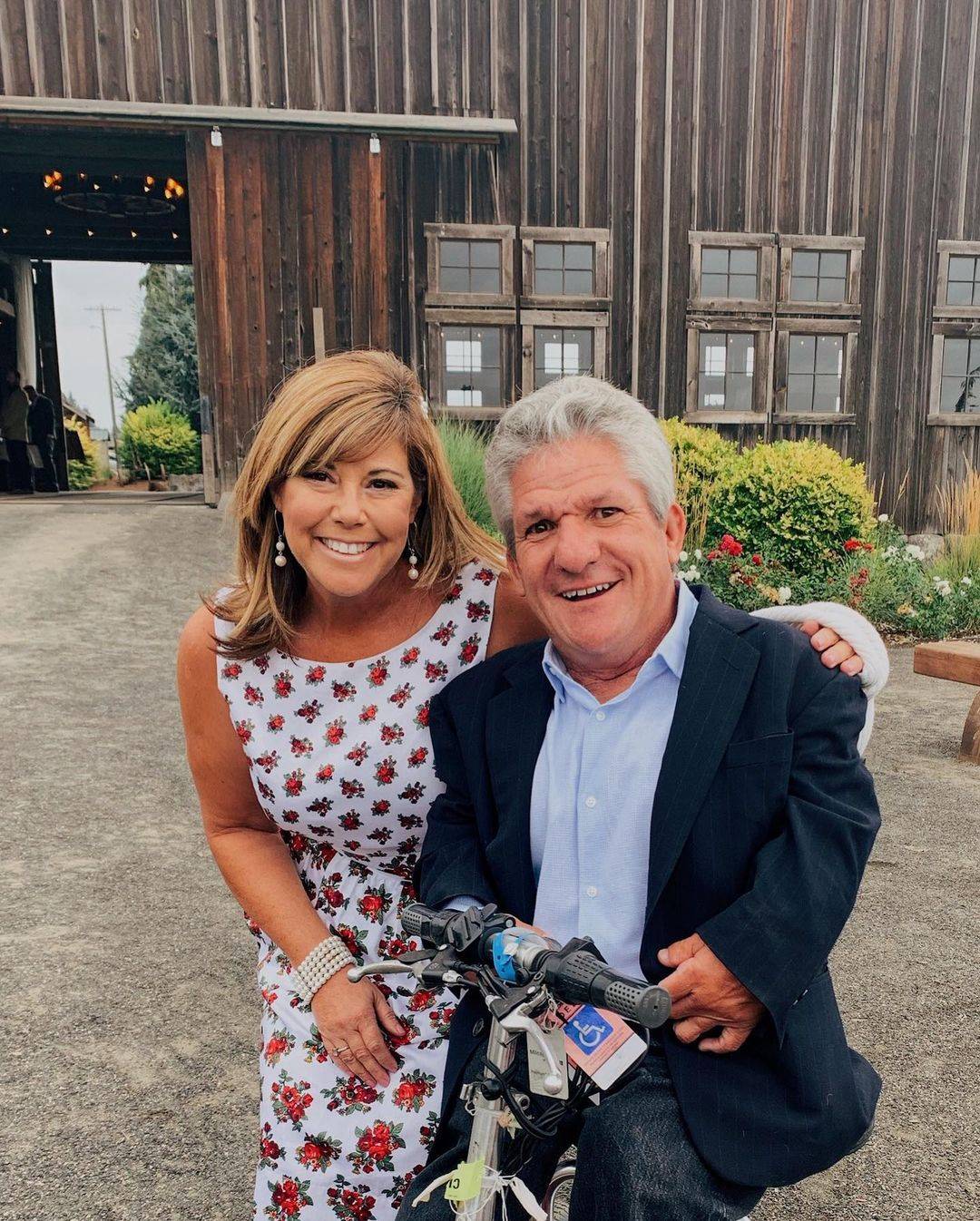 Amy sold her portion of land to the Little People Big World patriarch before marrying Chris. However, the patriarch decided to sell the portion to some outsider rather than letting his twin sons carry on the family legacy. Eventually, he ended up putting the big house on despite the intense drama. But none of his kids visits him often except Jacob. The latter helps his father to take care of the farm and stays by his side.
LPBW: Zach & Tori Are Living Their Happily Ever After With 3 Kids

Zach and Tori are the most loved cast members of the LPBW show. The couple met each other in 2010 at the farms and became inseparable after dating for a while. They tied the knot in 2015 and stayed in Oregon with the hopes of someday taking over the family property. However, they moved from Oregon to Washington in 2021 when that didn't happen. Zach suffers from the same type of dwarfism as his mother and has showcased his struggles on the show. The father-of-three moved to Washington with his family after an intense feud with Matt over the farm. Zach wanted to buy Amy's portion, but he couldn't afford it.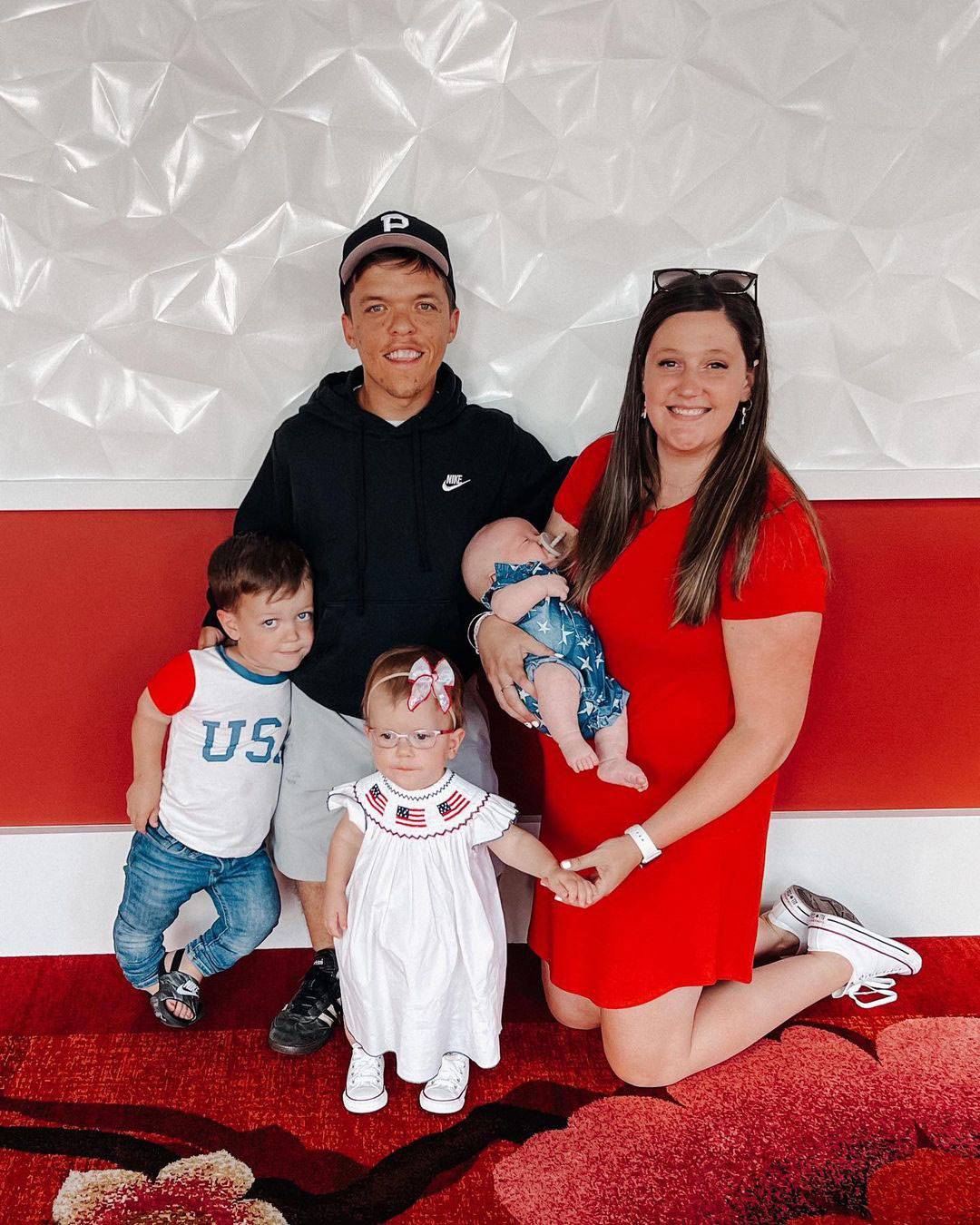 Hence, Matt decided to rent out the portion leaving nothing in the hands of Zach and Tori. The mother-of-three gave birth to her third child Josiah after Jackson and Lilah in 2022. Jackson also had a painful surgery in 2021 because of his bowed legs. All their kids have the same dwarfism as Zach, i.e., achondroplasia. Tori often gives all the updates on her kids and their lovely moments via social media.
Jeremy & Audrey Have 3 Kids — Are Hoping For More

Jeremy and Audrey might be the most controversial couple from the LPBW series, but they have had the cutest love story. The couple met in 2010 through a blind date that got set up by their friends. Their bond didn't start very well initially, as they experienced nothing like love at first sight. However, their love blossomed over the years. Jeremy and Audrey were friends for two years, and then they got together. They were also in a long-distance relationship for three years. Later, the former LPBW star proposed to his partner when he realized she was the one. They walked down the aisle in 2015, just after five months of engagement.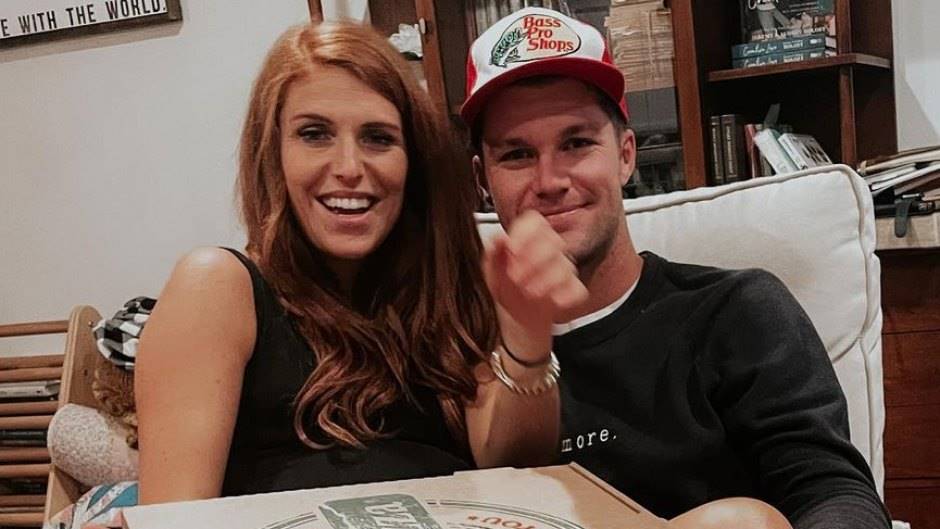 They have started living just one mile away from the Roloff farms after the family feud. The TLC pair bought a fixer-upper home and spent $1.5 million on the same. The couple started several ventures together in the meantime and still make headlines. Further, they welcomed their first child Ember in 2017. Jeremy and Audrey welcomed their second child Bode in 2020 and their third one Radley, in 2021, respectively.
LPBW: Jacob & Isabel Are Living Happily On The Roloff Farms

Jacob Roloff and Isabel Rock have known each other since they were in. However, their relationship blossomed when they graduated from high school. The TLC pair tied the knot after three years of togetherness. Jacob proposed to Isabel in 2017, and they exchanged vows in 2019. The couple wed in an intimate ceremony at the Roloff farms, just as all other siblings. Further, the LPBW stars welcomed their first baby Mateo in 2021. Later, Jacob's wife, Isabel, also opened up about all the hardships and risks she had to face while giving birth to her firstborn.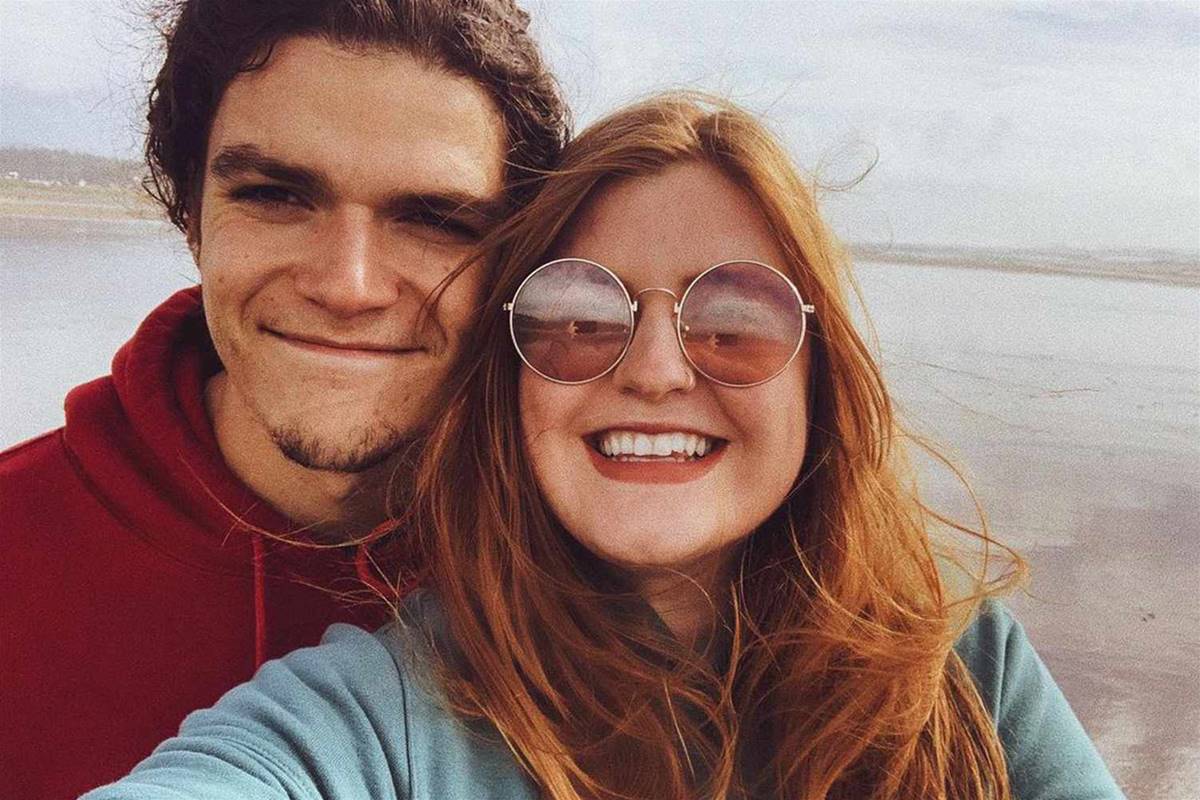 She often impresses her fans through her inspirational posts about parenting, motherhood, and personal healing. Jacob was the first child of Matt and Amy to quit the show. He even claimed that one of the producers of the network molested him as a child. Further, the ex-TLC star claimed that he has no plans on returning to a show that fabricated drama. Jacob currently helps his dad at Roloff Farms. He lives there in an RV with his wife Isabel and son Mateo.
Molly Roloff & Joel Silvius Are Happily Married Away From Limelight

Molly Roloff is the only daughter of LPBW stars Amy and Matt. She is known to keep a low profile on social media. She left the limelight after growing up as she headed for college. Now the former reality TV celeb is living in Washington with her husband, Joel Silvius. The Little People Big World star never returned to the screens since then. However, she always marks her presence at all major events and gatherings of the family. Molly appears on her family's social media posts, too.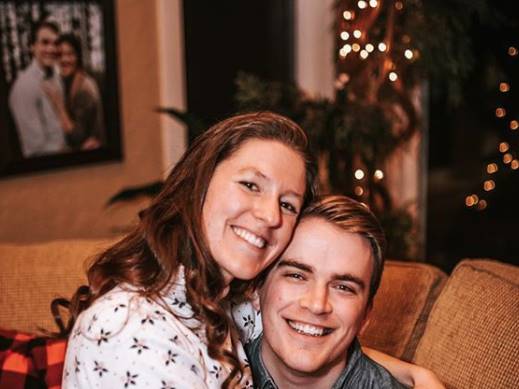 Molly and Joel live in a lavish $447k house in Washington after tying the knot in 2017. However, she keeps her life mostly private, including her Instagram profile. As of now, they don't have any kids together. Apparently, Molly's LinkedIn profile reveals that she works as a Senior Accountant at Nordstroms store. The couple bought their Washington-based home together in 2021. Zach and Tori attended the celebration for the same, claiming they were proud of the couple.