CBS Renewal Status Report: 'Blue Bloods', 'S.W.A.T.', 'East New York' and 'True Lies'
 It's been  since the most recent  scripted renewals, of and . The three dramas that  at the time —  . and — remain in limbo, joined on the CBS bubble list by new midseason drama , which debuted March 1.
Business issues have been major factors in the renewal prospects for veterans, currently in its 13th season, and  now in its sixth season, as well freshman , I hear. Amid overall decline of linear ratings, it has become common practice for broadcast networks to ask for financial concessions on long-running series, which naturally become more expensive as they age.
RELATED:   Report: '9-1-1', 'Lone Star', 'The Resident', 'Animal Control', 'Call Me Kat,' 'Flatch' & More
But things are looking very good for the Tom Selleck starrer , I hear. As Deadline  last month, the size of the cuts CBS had been pushing for on the show were pretty deep, as much as 25% for some above-the-line talent, which includes actors.  employs hundreds of crew and other support personnel whose livelihood depends on it, and I hear the cast and producers have agreed to salary reductions in order to keep the show going. Some deals are still being finalized, but I hear they are expected to close shortly and the venerable family cop drama will return for a 14th season.  UPDATE: On March 29, for Season 14.
RELATED: 
Produced by CBS Studios,  has been a moneymaker for the company, with strong performance on CBS, in syndication and internationally. Thirteen seasons in,  remains a Top 5 scripted series on CBS, holding steady in viewers year-to-year, and a cornerstone of the network's formidable Friday lineup, which was rebuilt this season with  and joining 
, headlined by Shemar Moore, is a rare series to rise in viewership year-to-year following its move to Fridays this season, where the drama has flourished. A co-production between Sony Pictures TV and CBS Studios,  like , previously had received early renewals.
RELATED: 
But I hear those early renewals the last few years came with CBS keeping the license fee unchanged, which has put more and more pressure on the budget and further squeezed the show's profit margins as costs increase every year. I hear the lead studio Sony is not willing to go for another renewal at a flat license fee (which is the amount of money a network pays to a studio for its programming) as that would compromise the show's production quality and financial model.
I hear there had been preliminary conversations, but CBS is yet to start formal renewal negotiation and the network's exclusive window on the show might have expired. Still, sources are hopeful that the network would step up to keep on the air.
RELATED: 
That hope is shared by  executive producer/showrunner Shawn Ryan. Without commenting on specifics, he addressed the series' renewal situation in an  for his new Netflix series 
From a ratings perspective, it's a no-brainer to pick it up. I think I just saw that we're like the third highest rated show on CBS in the demo, the ratings have gone up. We live in this weird age now where economic conversations take place and take precedence over what viewers really want to watch on their screens, and hopefully Sony and CBS work out the details to bring it back because I know the fans want to.
The show is a big hit for CBS, I know that it's been a great anchor for the network on Friday nights, it helped launch which has done very well as well. The whole night's working for CBS and in the past, we'd already been picked up. But now there's economic concerns that have to be negotiated, and we hope they get negotiated and the show can return.
For cop drama starring Amanda Warren, in addition to the ubiquitous budget trims, I hear there is an additional business issue that has stalled renewal negotiations. I hear it has to do with additional streaming rights CBS has requested for the series, produced by Warner Bros. TV. I hear they go beyond the now-standard stacking, which allows networks to stream current season of their series on their digital platforms.
RELATED: 
Season 1 episodes of are on Paramount+. According to sources, the ask is for previous seasons also to be made available on the Paramount Global platform — on a non-exclusive basis, I hear. This has become a hurdle as it further erodes the amount of rights a third-party studio controls.
Warner Bros. TV, which has its own corporate streamer in HBO Max, recently agreed to a joint library deal for its hit ABC comedy , whose previous seasons are shared between ABC corporate sibling Hulu and WBTV's HBO Max.
Things do not appear as complicated for . The series reboot of the hit movie has not been able to find an audience, ranking as CBS' lowest-rated scripted series of the season four weeks in. At this point, the series is not likely to return but remains on the bubble.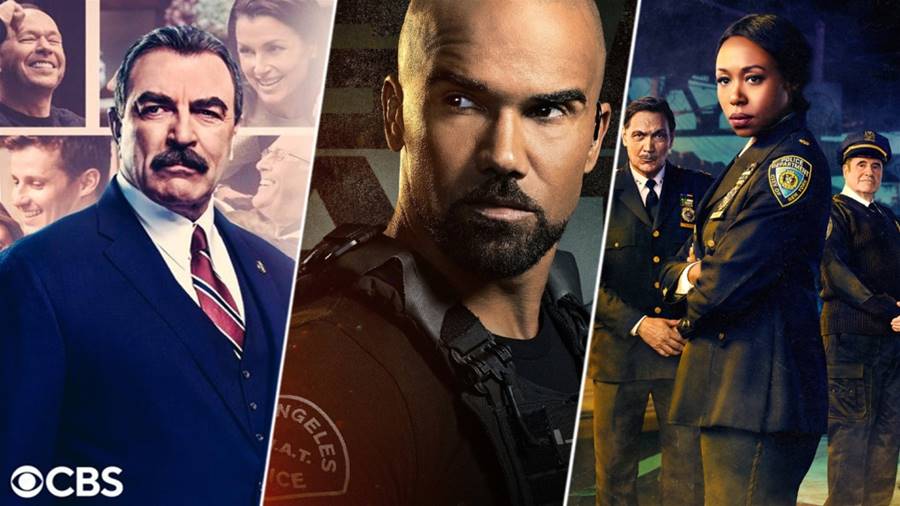 CBS' long-running drama , but the network also has  on tap for next season. With  close to a renewal, and 's odds of coming back might be tied to how many drama pilots CBS will pick up to series. The network's 2023 slate consists of two high-profile projects: , starring Kathy Bates, and , headlined by Carrie Preston.
In addition to and , also previously renewed by CBS for next season are ,and.