'Blue Bloods' Renewed For Season 14 By CBS, Cast Led By Tom Selleck Set To Return
 has renewed  for the 2023-24 season, which will be the cop drama stalwart's 14th on the network. The cast of the series, including core original stars , Donnie Wahlberg, Bridget Moynahan and Will Estes, are set to return, along with its top producing team led by showrunner Kevin Wade.
As Deadline  after was conspicuously missing from  last month, a pickup for the long-running hit was tied up in difficult negotiations, with CBS pushing for significant budget cuts, 25% for above-the-line talent, including actors.
We  on Friday that the cast and producers had agreed to salary reductions in order to keep the show going and keep hundreds of crew and other support personnel whose livelihood depends on it employed. That paved the way for a Season 14 renewal.
Selleck, Wahlberg, Moynahan, Estes, Len Cariou, Marisa Ramirez and Vanessa Ray star in the series, which Wade executive produces with Siobhan Byrne-O'Connor, Ian Biederman and Dan Truly. CBS Studios is the studio.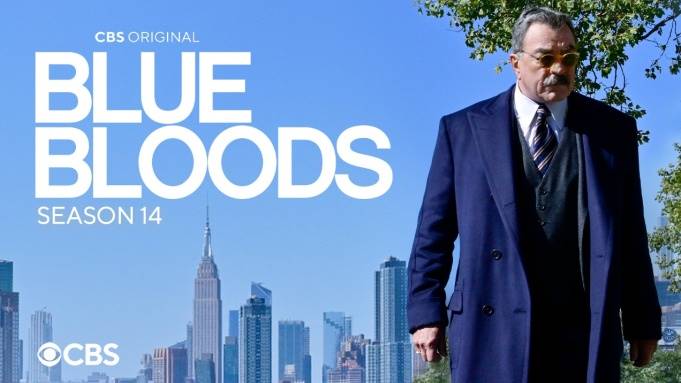 "has dominated Friday nights since its premiere and remained an important anchor for CBS' winning lineup," said Amy Reisenbach, President of CBS Entertainment. "Led by the outstanding Tom Selleck, and an incredible cast and creative team, viewers continue to embrace the Reagan's, their law enforcement family, and the series' dramatic storytelling. We can't wait to pull a chair up to the Reagan family dinner table for another fantastic season." 
, a linchpin of CBS' Friday lineup, remains as the night No. 1 most-watched primetime program — a position it has held since its 2010 launch — and is the No. 3 broadcast drama with 9.54 million viewers. With Live +35-day multiplatform viewing, the series scores more than 11 million viewers an episode.  also is a top 10 series on Paramount+, based on total minutes viewed; does well on Netflix; and ranks as the sixth-most-viewed channel on Pluto TV year-to-date. With strong performance on CBS, streaming, in syndication and internationally, the drama has been a moneymaker for the company
The renewal leaves CBS' veteran  and freshmen  and as the network's only scripted series awaiting their fate. Learn more about their chances .