'Yellowstone' Here's Why Young Lloyd Looked So Much Like Actor Forrie J. Smith!!!!
Lloyd has proved to be one of the most reliable ranch hands at Yellowstone Dutton Ranch.
As the oldest member of the bunkhouse, he has proven to be a trusty worker for the Duttons.
Since Lloyd has been at the ranch for so long, we see him throughout the flashback scenes.
Many fans have been taken aback by how much Lloyd looks like the younger actor who plays him, but there is a good reason for this.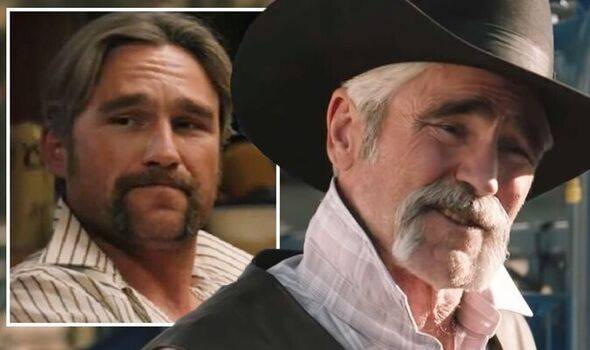 Now, Lloyd star Forrie J Smith has taken to Instagram to reveal there's a pretty jaw-dropping reason why – and it isn't CGI or makeup.
Forrie shared an article on Instagram which confirmed young Lloyd star Forrest is actually his son.
"Just in case you didn't know this…" he wrote alongside a smiley-faced emoji.
Forrie went on to thank Taylor Sheridan, Yellowstone's showrunner, for giving his son the opportunity to star.
While Forrest's cameo certainly caught the eye for his striking similarity to Forrie, it isn't actually his first stint on the Paramount drama.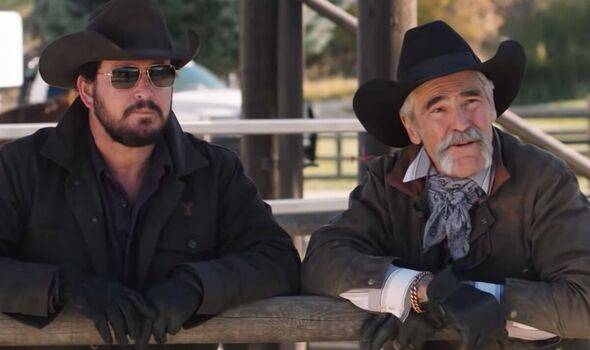 Back in season two, episode five, titled Touching your Enemy, Forrest made his first foray into the bunkhouse for another flashback sequence.
Yellowstone remains Forrest's only major acting credit but he has provided his talent to a short film before.
According to IMDb, Forrest appeared in the short film The Magi alongside Preacher, Get Out and NCIS: New Orleans star Gary Wayne Loper.
Following the revelation by Forrie, it didn't take long for gobsmacked fans to share their surprised reactions.
Replying to Forrie's Instagram post, Yellowstone fan @kimbosliceee85 said: "I was SO IMPRESSED they found someone who resembles you so much! Now I know why! We love you!"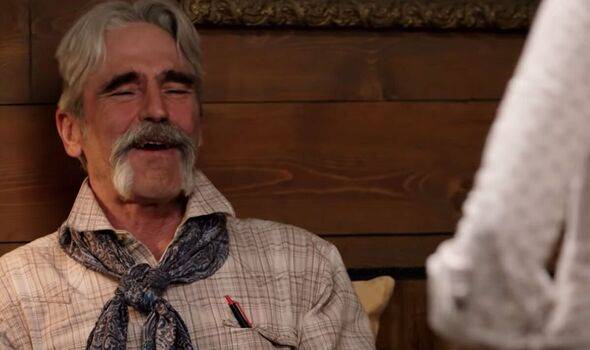 While @samanthawoltz echoed: "I thought, 'That was amazing casting – he looks just like him!'"
Elsewhere, @yellowstonememes was also seemingly in the dark: "I thought he looked like you !! Awesome."
And @mike_charp thought there was another reason behind the similarity: "Oh s**t I thought they used software to rejuvenate."
Fellow viewer @ness_ttc shared their thoughts: "I was starting to get really freaked out on Hollywood makeup and theatrics."
While @msmarionabbott commented: "Hahahaha I wondered how they found someone who looked so similar!!! Fantastic!!!!!!!" (sic)