Has the 'Yellowstone' Universe Gotten Too Big for Taylor Sheridan to Handle?
Recent revelations about Taylor Sheridan's writing process have got us thinking about the end of 'Yellowstone'
There is perhaps no man in TV more elusive than Taylor Sheridan. The creator and sole writer of Yellowstone and all of its relatives doesn't work with a writers room, but sits alone in what a recent profile at The Hollywood Reporter described as a "one-room cabinet" in Wyoming.
He can reportedly write entire episodes in just eight to 10 hours. He receives no notes from the studio. He doesn't know who Yellowstone's script coordinator is, and he doesn't even know that they're called a script coordinator and not a story coordinator.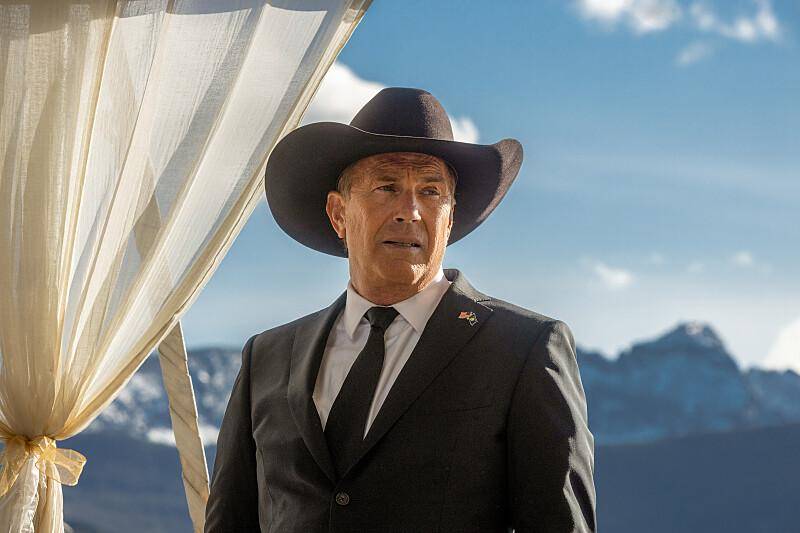 It's the opposite of how TV writing is supposed to work, the antithesis of everything the WGA is currently fighting for as they strike, and yet it's how some of the biggest shows on TV are being run, including Yellowstone.
Yellowstone is a massive, incomparable hit for both Paramount and its streaming home, Peacock, and it has put Sheridan in a place of nearly unchecked power. As long as he keeps churning out shows that hit big with middle America, he seems to be unstoppable. But maybe it's time someone stopped him, or at least slowed him down.
It's not accurate to say that Sheridan is a bad writer, but that's not the point. TV is made by a team of writers for a reason, and that reason is that it's hard and inefficient for one person to write that many scripts. It worked well enough for the first few seasons of Yellowstone, when that was Sheridan's only show, but things changed between Seasons 3 and 4.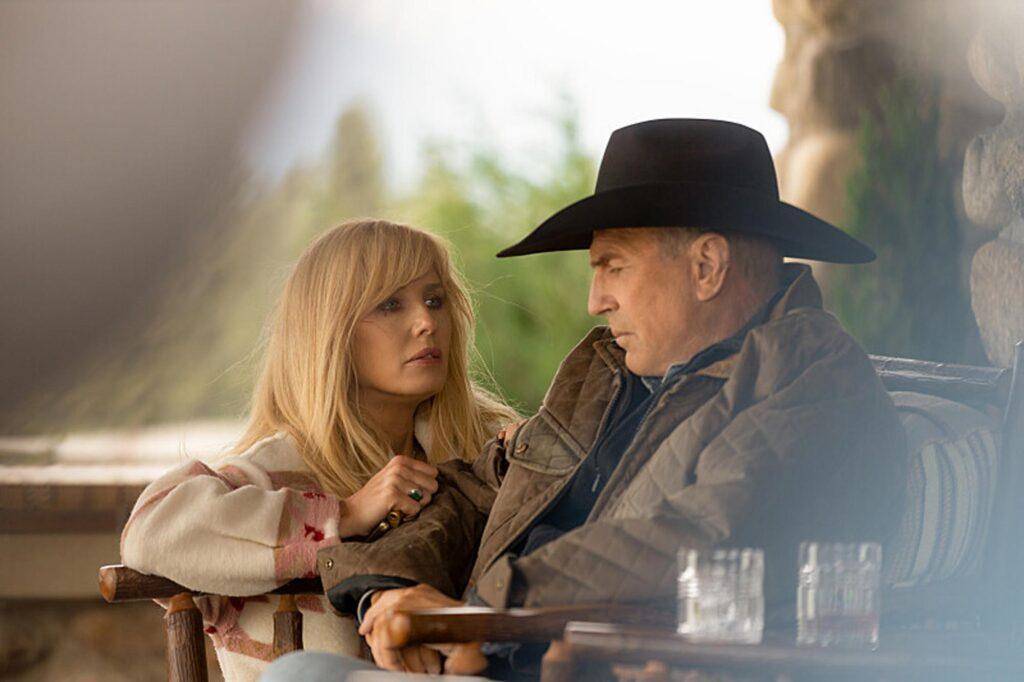 Season 4 opened with a horrific attack on all the Duttons, a coordinated, well-planned assassination attempt that somehow failed to kill anyone and sent the family on a meandering goose chase to find the unsuccessful culprit. Meanwhile, 1883, which debuted right after Yellowstone Season 4, was strong from start to finish.
A year later, Season 5 of Yellowstone began with John becoming governor, and he mostly just argued about preserving the land while flashbacks, starring Josh Lucas as Young John, proved how ruthless he used to be. Now, the ruthlessness is gone, and everybody's mostly having a lot of parties and worrying about sick cows while Beth (Kelly Reilly) and Jamie (Wes Bentley) who keep threatening to murder each other. And then there's 1923, an epic, sweeping portrait of ranch life in the 1920s, plus a tale of romance on the high seas. Yellowstone clearly suffered while its spinoffs soared, and it's hard not to wonder how a writers room and a little bit of delegation might have changed things.
Paramount appears to have no issue with Sheridan's solo showrunning, and excitedly announces every new project like no one ever told them about not counting chickens before they're hatched.
1883 was going to continue, then it was going to be a spinoff about Bass Reeves, and now the Bass Reeves show is part of a different anthology series about lawmen. A Yellowstone spinoff called 6666 is coming, yet two years after that announcement, it doesn't even have a finalized concept.
Meanwhile, Yellowstone Season 5 is continuing summer 2023, but it's actually the final season and it's coming in November, but it hasn't even begun filming as of July. Yellowstone will continue in a sequel spinoff starring Matthew McConaughey is coming in December, but McConaughey hasn't even officially signed on, and it's unclear if it will actually be a sequel or if it will be entirely new characters.
Plus, there's currently a writers strike, and the only hint of whether Sheridan is actually striking comes in a parenthetical in the THR profile. Is any of this actually happening at all? Shouldn't that answer depend on more than just one man? And isn't it kind of ironic that both Sheridan's solo storytelling and the WGA strike are all about preserving a way of TV that is being threatened by a changing world?
All of Sheridan's many shows also manage to draw huge stars in the vein of Kevin Costner. Tim McGraw, Faith Hill and Sam Eliot starred in 1883, while Harrison Ford and Helen Mirren rule over 1923. Mayor of Kingstown stars Jeremy Renner and Kyle Chandler, and Sylvester Stallone leads Tulsa King. Nicole Kidman will star in Special Ops: Lioness, and David Oyelowo plays Bass Reeves in The Bass Reeves Story — and don't forget about McConaughey. Yet Sheridan's original TV star is so unhappy that he refuses to film.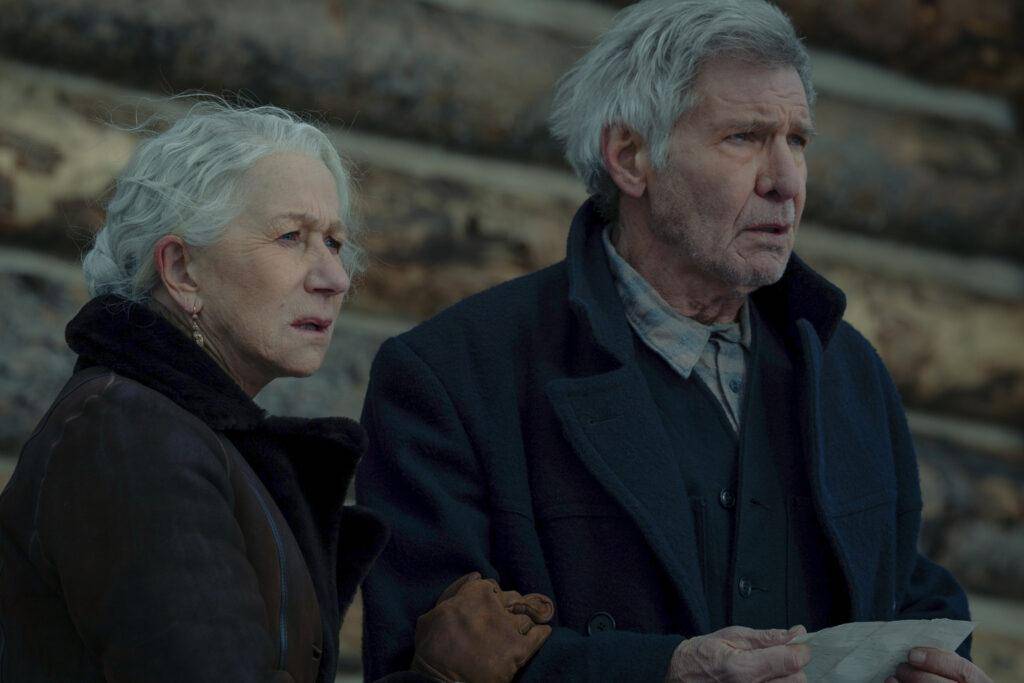 Multiple reports over the past few months, including the THR profile, have claimed that Kevin Costner refuses to sign on for more Yellowstone filming before he knows how his character will be written out, and Sheridan has not yet done that writing. While Costner is also trying to schedule filming for his own Western series Horizon, he has played one of TV's most iconic antiheroes for five years, and it makes sense that he has some feelings about the direction of his character. John Dutton went from terrifying cowboy mob boss to boring politician making out with his vegan activist employee/house arrest prisoner. Where is he going from here, and what happened to the dangerous guy we used to know? It's a question we've all been asking since the debut of Season 5. Costner, at the very least, deserves an answer, and Yellowstone fans deserve a real ending to the series.
Sheridan is definitely not the only creator to write every episode of his show, but he is alone in trying to write so many shows at once. Mike White has written every episode of HBO's The White Lotus, and Shonda Rhimes wrote five out six episodes of Netflix's Queen Charlotte. David E. Kelley wrote every episode of Big Little Lies, as well as most episodes of Ally McBeal and The Practice. It's not unheard of, but it's not the way most TV is made, and it only sometimes works. Sometimes, it really doesn't work, like in Season 2 of Big Little Lies. And sometimes, there's a way to compromise. Aaron Sorkin is credited on almost every episode of The West Wing up until his departure after Season 4, but he had a writers room and many other writers have story credits on episodes he wrote.
Even Sheridan himself is capable of collaboration. While he wrote all of the first season of Mayor of Kingstown, the second season had a total of nine different writers. Tulsa King also got a writers room. There's no shame in trusting a team of people to help bring a vision to life, and there's only dignity in accepting that maybe someone else's vision could be even better.
Obviously, this article isn't going to convince Sheridan to change his entire writing process, but as the WGA strike continues, and writers worry about the future of their entire profession, it's convenient to have such a ready made example of what they're fighting for – and against.
You can celebrate 4th of July with a Yellowstone marathon on Paramount Network, which continues today at 12 p.m. ET. All seasons are also streaming on Peacock.