Warning! SPOILERS about Outlander season 7, episode 8, and the Outlander books ahead.The first part of Outlander season 7 ended with an explosive midseason finale that concluded some storylines introduced in the season and kicked off new ones that will be central in its second part. With Outlander season 7, episode 7's ending confirming to Roger (Richard Rankin) that Rob Cameron (Chris Fulton) had traveled with Jemmy (Blake Johnston-Miller) to the past, the 1980s timeline all focused on the Mackenzies separating, as Buck and Roger planned to follow Cameron and Jemmy through the stones at Craigh na Dun. Although Outlander season 7, episode 8 didn't expand on where Buck and Roger ended up, the Outlander books hint at things not going smoothly for them.
While the Mackenzies saw little happening besides Buck and Roger's time travel, the 1777 timeline was full of events. The aftermath of the first battle of Saratoga had Claire (Caitriona Balfe) fearing for the worst, but what brought the story forward the most for the Frasers was the second battle of Saratoga, which saw much loss but also hope for the Frasers and Ian Murray's (John Bell) future. From the characters met and the discoveries made, Jamie (Sam Heughan) and Claire had plenty on their plates, leading to an all in all rewarding midseason finale and a long-awaited trip home in the episode's ending.
Jamie's Wound Has A Bigger Impact In The Outlander Books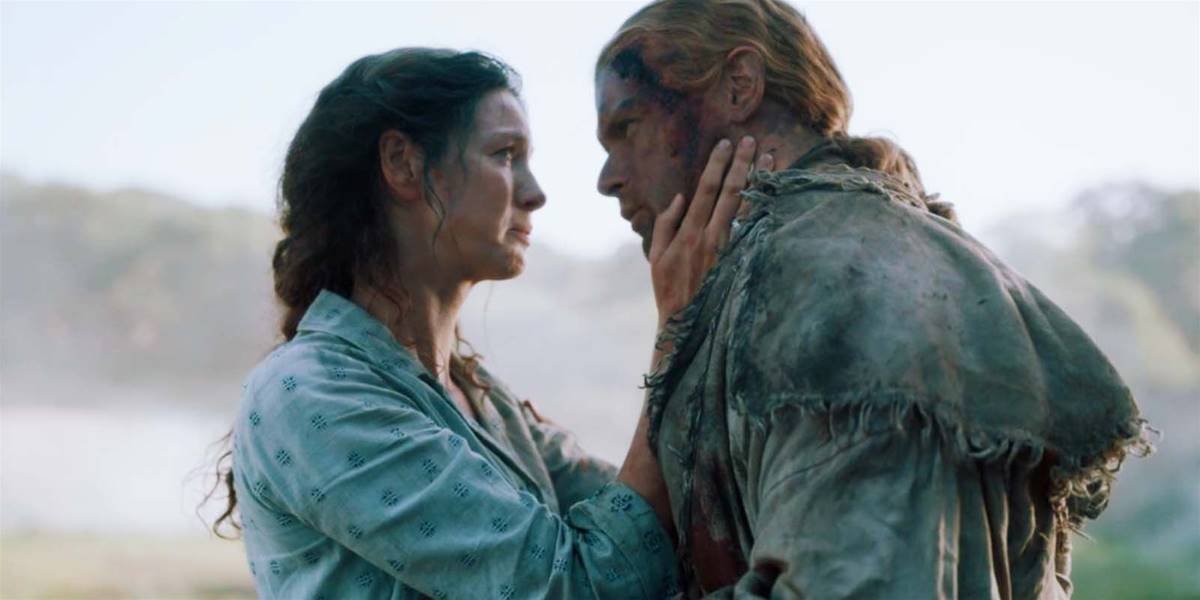 Just like in An Echo in the Bone, Outlander season 7, episode 8 saw Jamie get injured during the first battle of Saratoga. While the ordeal burdened Claire on both occasions, ending with her having to perform surgery on Jamie, the seventh Outlander book actually saw Claire cut off one of Jamie's fingers to save him from infection. Instead, Claire saved all of Jamie's fingers in Outlander season 7, episode 8, leading to a big scar, but no injury as traumatic as an amputated finger. In the books, the loss of the finger affected Jamie for the rest of his life.