Yellowstone Creator Taylor Sheridan Reveals Executives HATED Kelly Reilly's Foul-Mouthed Beth
Taylor Sheridan, co-creator of the hit Paramount series Yellowstone, revealed that HBO executives hated Kelly Reilly's foul-mouthed Beth at first, according to The Hollywood Reporter.
The 53-year-old showrunner recounted how executives were convinced before the show premiered that 'women would hate [Beth]' due to her abrasive nature.
Although the popular drama series currently airs on Paramount, Yellowstone started off in series development at HBO, hence why the Yellowstone creator had to deal with HBO executive opinions about the Dutton family fans would come to know and love.
According to the Tulsa King creator, the executives told him during a notes call that they 'want[ed] to tone [Beth] down.'
Taylor believed Beth's blunt nature was her saving grace: 'When someone's rude to you in a restaurant, or cuts you off in the parking lot, Beth says the thing you wish you'd said.'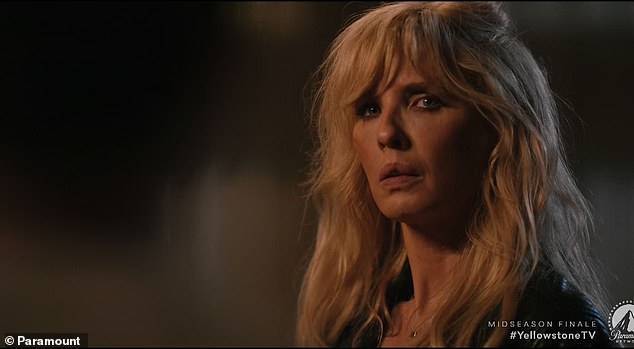 The 45-year-old British actress' portrayal of Beth has garnered acclaim among Yellowstone fans and critics alike.
In the Paramount series, Beth Dutton is the only daughter of John Dutton, the owner of the 'Yellowstone' Dutton Ranch.
Beth never backs down from speaking her mind, striking fear into the hearts of men who dare make an attempt to boss her around.
Although she's known in Darby, Montana, for her cunning wit and razor sharp comebacks, Beth struggles with the trauma of her past.
She blamed herself for the death of her mother, and the guilt nearly drove her to take her own life.
Thankfully the treasure of the Dutton Ranch realized that ending her life for something she couldn't change wasn't worth it.
However, the Yellowstone fan-favorite found herself in peril once again during the season five midseason finale.
After Beth and her father John (Kevin Costner) decided they needed to get rid of Jamie (Wes Bentley), Jamie retaliated by hiring a hitman to kill Beth.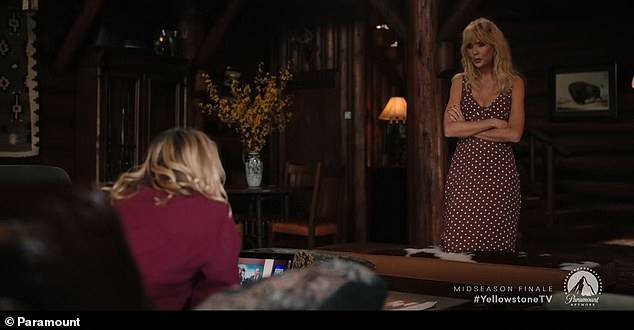 Yellowstone fans will have to wait until this November to find out more about Beth's fate.
John Dutton's only daughter was still alive at the end of the midseason finale, but Jamie made it clear he wasn't going down without a fight.
The Yellowstone co-creator certainly took a page out of Beth's book when he responded to HBO executives who criticized Beth's personality.
'Who on this call is responsible for a scripted show that you guys have on the air? Oh, you're not? Thanks,' Taylor recounted.
He added, 'And I hung up. They never called back.' Yellowstone now continually breaks viewing records on Paramount Network.