Yellowstone Finds ANOTHER New Streaming Platform As Wait For Season 5 Part 2 Continues
Summary Yellowstone season 1 through season 4 will stream on Pluto TV in a marathon format across two weekends, building anticipation for season 5 part 2. Viewers can catch up on the highly popular neo-Western drama before the main series comes to an end following Kevin Costner's departure. Pluto TV will air seasons 1 and 2 on August 19 and 20, and seasons 3 and 4 on August 26 and 27, with encore presentations from September 1 to September 4.
Yellowstone has found another new streaming platform as the wait for the show's season 5, part 2 continues. A neo-Western drama airing on the Paramount Network, Yellowstone has become a highly popular drama. However, the show has also faced production issues following the announcement of Kevin Costner's departure, which will subsequently end the main series.
Now, Pluto TV has revealed that, ahead of Yellowstone season 5, part 2, the series will stream on their platform. Season 1 through season 4 will stream on the platform in a marathon format across two different weekends. On August 19 and 20, seasons 1 and 2 will air, while on August 26 and 27, seasons 3 and 4 will stream. Each season will have an encore presentation on the service from Friday, September 1 through Monday, September 4.
Why Yellowstone Has A Confusing Streaming History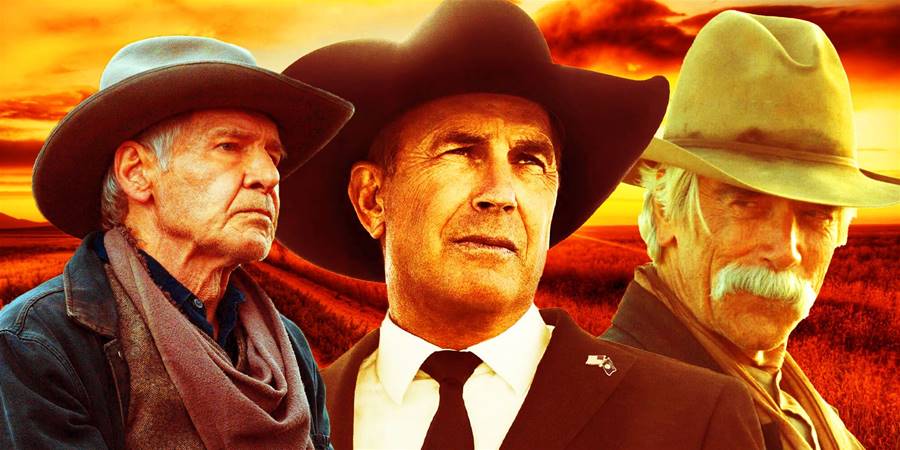 Yellowstone on Pluto TV is another addition to its confusing history on streaming. Before the launch of Paramount+, Yellowstone's parent company sold the streaming rights of the show to Peacock, not realizing how popular the series would become. Getting those rights back hasn't been easy, with some reports indicating Yellowstone won't move from Peacock to Paramount+ until four years after the show has finished airing.
This is made most inconvenient for those who want to experience the entirety of the Yellowstone universe. This is because every Yellowstone spinoff, such as 1883 and 1923, is on Paramount+ despite Yellowstone being on Peacock. To enjoy the whole of Yellowstone, two streaming services are required, which can be inconvenient for those rewatching the show or starting it for the first time.
Yellowstone will also air on CBS this fall, making it more confusing as to where the best place to watch the series will be. However, those seeking to catch up quickly before Yellowstone season 5 part 2 could take advantage of Pluto TV's marathon when it begins this coming weekend. Despite Yellowstone's streaming history, it has still maintained a popularity that may draw more eyes over time, as long as the show continues maintaining its success.