=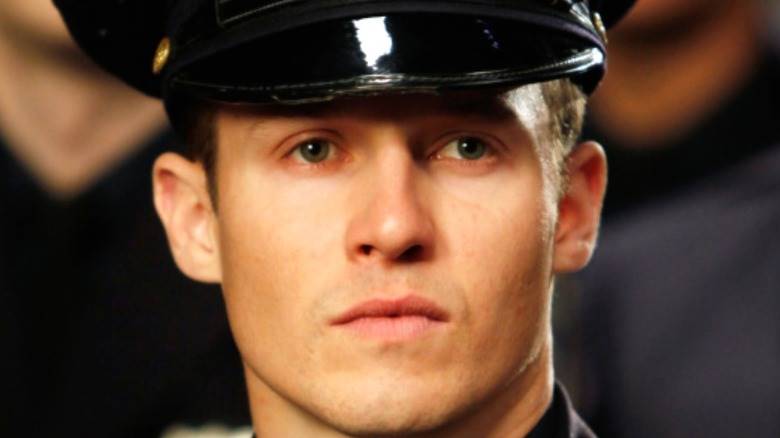 Mistakes are a part of life. Everyone makes them, and most of us make them so often that choosing a mistake that stands above the rest is extremely difficult. The Regan family from CBS' "Blue Bloods" is no different. From the youngest in the family, Sean Reagan (Andrew Terraciano), to the oldest in the family, Henry Reagan (Len Cariou), there are many mistakes to choose from.
Jamie Reagan (Will Estes) left his dreams of being a lawyer behind after the off-screen death of his brother to become a police officer. Since then, he has worked as a patrol officer under the tutelage of Anthony Renzulli (Nicholas Turturro), investigated the Blue Templar, worked undercover to catch Noble Sanfino (Eric Morris), and has been promoted to sergeant. Out of all the Reagans, Jamie is the most straightforward and by-the-book of the bunch. He still holds a level of pure optimism that the others seemed to have lost along the way. His purity and code of ethics make him the likeliest of the family to follow in his father's footsteps to become the third in a line of police commissioners. 
However, as the youngest of the Reagan family, he routinely is the target of unwanted advice from his older siblings. While he is most definitely a very competent police officer, he is constantly battling to get out of the more aged Reagans' shadows. His resistance to their advice gives him the aura of self-righteousness, leading to what may be his biggest mistake yet.
Ignoring his family's advice, he brought Eddie with him to his new precinct
Since the premiere of the 4th season of "Blue Bloods," Jamie has been comfortably close to Edit "Eddie" Janko (Vanessa Ray). She began as his partner while Jamie taught her the ropes of being a New York City police officer. After nine seasons, Janko has become an accomplished officer in her own right, mirroring Jamie's career path in some ways, and they've both gotten married as well.
The relationship, combined with his tendency to avoid taking advice from others, leads Jamie to a big mistake on the job. When Jamie passes the sergeant's test and is ultimately promoted to a new precinct, he ignores advice from his family and takes his fiancé (at the time) with him.
While there are technically no policies on the books to prohibit the two from working together, prevailing wisdom suggests that two people romantically connected working together can cause a mountain of problems. Some Reddit users agree that his self-righteousness can get him into trouble; u/epr3176 posted, "I can't stand Jamie anymore. He really really thinks he's just better than everyone else and knows better than everyone else, even superiors." u/lifeinwentworth echoed the sentiment with "I agree – he's wayyy too righteous for my liking." This seems to be a selfish move and entirely out of character for a straight-shooting, by-the-book guy.