Jennifer Aniston Joins Other Celebs To Demand Justice For Ralph Yarl Who Was Shot For Ringing Wrong Doorbell!
Jennifer Aniston and several other celebrities have joined forces to demand justice for Ralph Yarl, a black teenager who was shot after mistakenly ringing the wrong doorbell in Kansas City, Missouri. The incident has sparked outrage, leading to protests and online campaigns calling for the arrest of the homeowner responsible. Celebrities are using their platforms to raise awareness and urging their fans to contact Prosecutor Zachary Thompson to demand immediate action.
On April 13, Ralph Yarl, a talented musician, was sent to collect his siblings but accidentally went to the wrong address. After ringing the doorbell twice, he was shot by the homeowner. Yarl sustained a life-threatening injury but is now in stable condition in the hospital.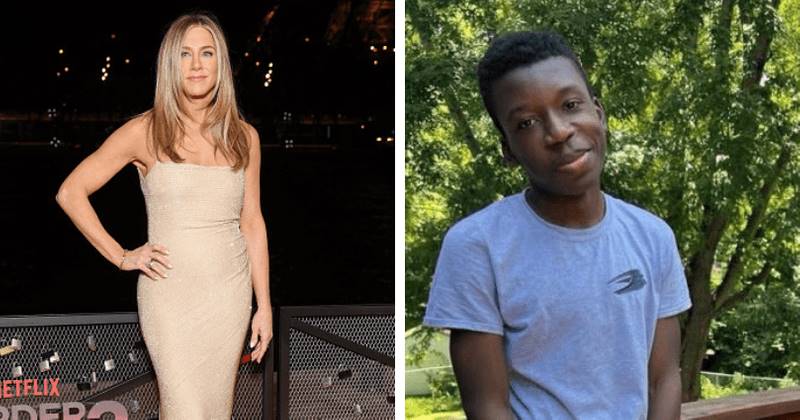 While the homeowner was initially taken into custody for 24 hours, they were subsequently released. In Missouri, individuals must be either released or charged within 24 hours of being taken into custody for investigation. To press charges, authorities require a formal victim statement and forensic evidence. However, due to Yarl's injuries, the police have been unable to obtain a victim statement, resulting in the suspect's release.
The suspect's freedom and the delay in pressing charges have sparked uproar among the community. Protesters in Kansas City are demanding justice for Ralph Yarl, and online campaigns have gained momentum, calling for the arrest of the unnamed suspect. Celebrities like Halle Berry, Jennifer Aniston, Viola Davis, and Jennifer Hudson have used their social media platforms to raise awareness about the incident and encourage their followers to contact Prosecutor Zachary Thompson to demand an immediate arrest.