If you've been wowed by actress Kelly Reilly's leading role in Yellowstone, playing the smart yet bitter Beth Dutton, then you'll probably be wanting to find what else you can find with her in once you've moved on from the hit neo-Western.
Just a few months before Yellowstone debuted, Reilly starred in another film, which has just jumped up the Netflix movie rankings to sit at #3 in the UK (at the time of writing) after being added to the streaming service on Saturday, July 1.
This movie is called 10×10, and it's definitely not for the faint of heart. It follows Reilly's Cathy, a flower shop owner who's kidnapped by a mysterious man for reasons that we grow to learn through the movie.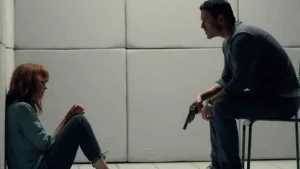 The movie is named after the cell that Cathy is kept in, measuring 10 by 10 feet, which she needs to find a way out of to save herself.
Reilly isn't the only big name in 10×10, with the kidnapper played by another big actor, Luke Evans, who you may recognize from The Hobbit trilogy playing Bard, some of the later Fast and Furious movies as Shaw, The Three Musketeers and The Alienist, amongst many other things. He's currently one of the biggest Welsh actors on screen.
The movie was also written by Noel Clarke, famous for the Kidulthood trilogy as well as his role in the first seasons of the rebooted Doctor Who and also SAS: Red Notice. Clarke also has a small role in the movie.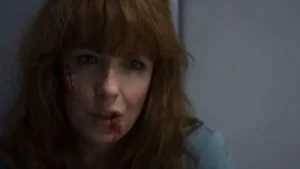 Twitter users who've watched the movie are divided on it, some calling it an "amazing film" and others calling it "dull and predictable", and others have made the very valid point that every actor in the movie is British, yet they all play American roles…
Fans of Reilly will be used to her American accent at this point, with Evans' lyrical Welsh accent the more noticeable absence.
Clearly enough movie fans on Netflix are enjoying 10×10, though, to see it jump up the rankings like this.
If you're into your claustrophobic thrillers with nasty characters then you'll enjoy 10×10, but it's not exactly a family watch and contains violence and dark themes. If you want something else to watch, we've got a guide to everything new on Netflix in July which you can use to find an alternative. We also have a best shows on Netflix guide.