10 Things To Know About Jennifer Aniston and Lisa Kudrow's Friendship In Friends!
Make Frequent Appearances On Each Other's Instagram
After nearly two decades since Friend's final episode, Aniston and Kudrow are still seen hanging out together in their Instagram posts. From birthday posts to fun evenings together, the two often show their fans their meetups.
Pre-pandemic, Aniston posted a picture with Kudrow and Courteney Cox saying, "Hi from the girls across the hall," referencing their time as roommates in the beloved sitcom. Kudrow has also posted photos of her and Aniston one in which she said, "Bliss. And more bliss." The two have a very well-known friendship that they love to share with the world.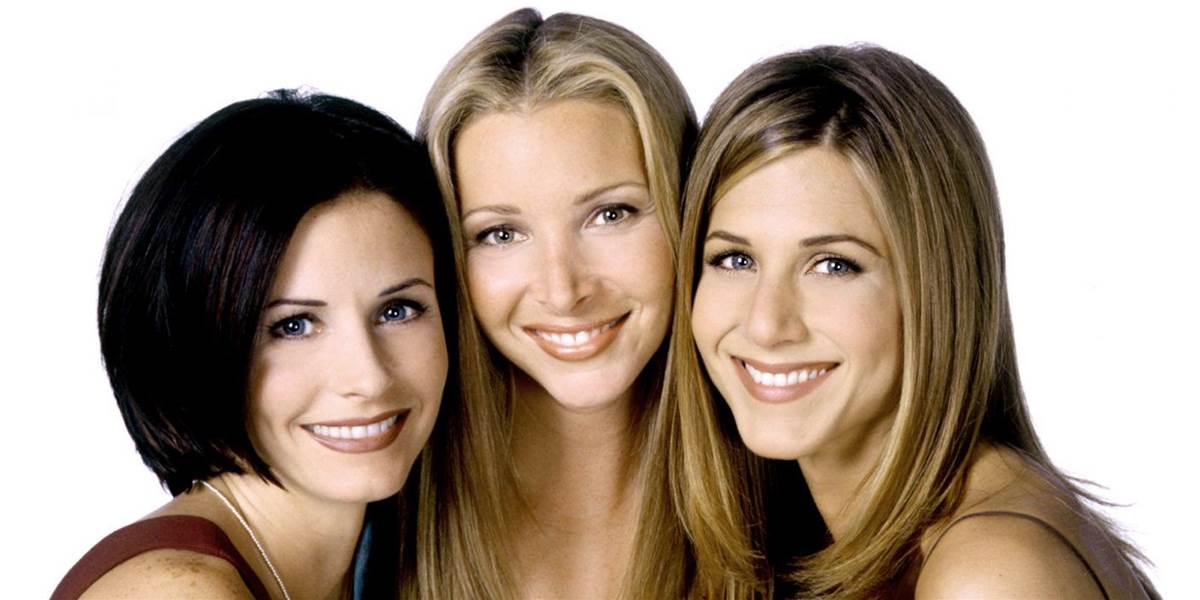 They've Been Friends For 28 Years
The "I'll be there for you" really rang true for these friends. The two met back in 1994 when they were cast as BFFs in the popular sitcom. While they had some of the most relatable friendship moments on Friends, they also have an inseparable one in real life.
After what's been nearly 30 years, Kudrow and Aniston are still seen hanging out and posting about each other frequently. For Kudrow's birthday, Aniston shared a picture of them together laughing with the caption, "Making me laugh THIS hard since day 1... Love you." The two have built a special bond over the years.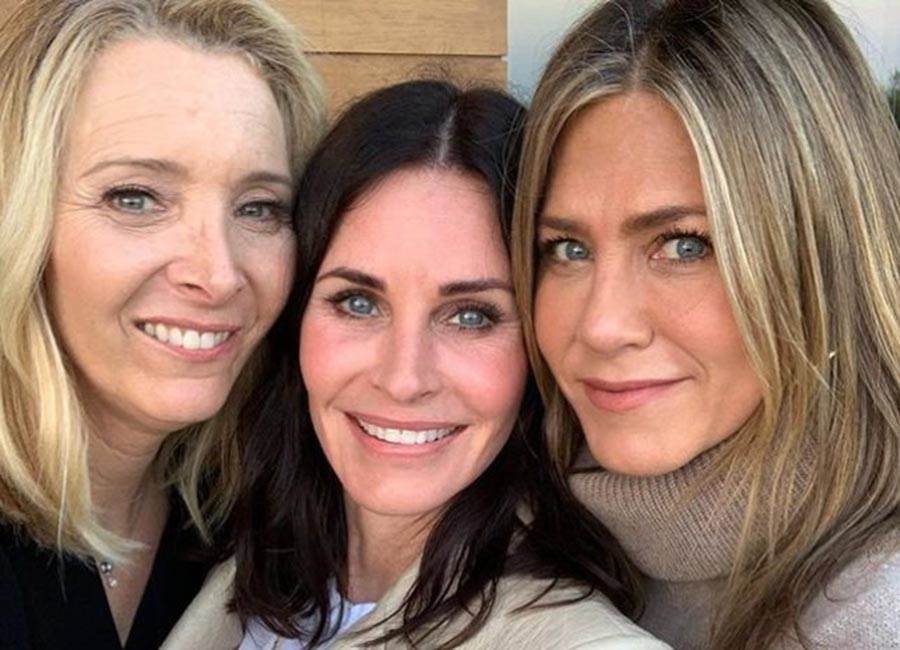 They Are In A Groupchat With Courtney Cox
Aniston and Kudrow aren't the only ones that still hang out together, though. Their Friends co-star, Courteney Cox, also has an undeniable friendship with the two. According to an interview with US Weekly, they have a group chat together in order to stay connected.
While Cox jokingly said that she didn't like the text chain because its too much pressure, the three still use it to keep each other up-to-date in their lives. Kudrow said she knows Aniston is just a mere text message away, which is an obvious indicator that they still care deeply about each other.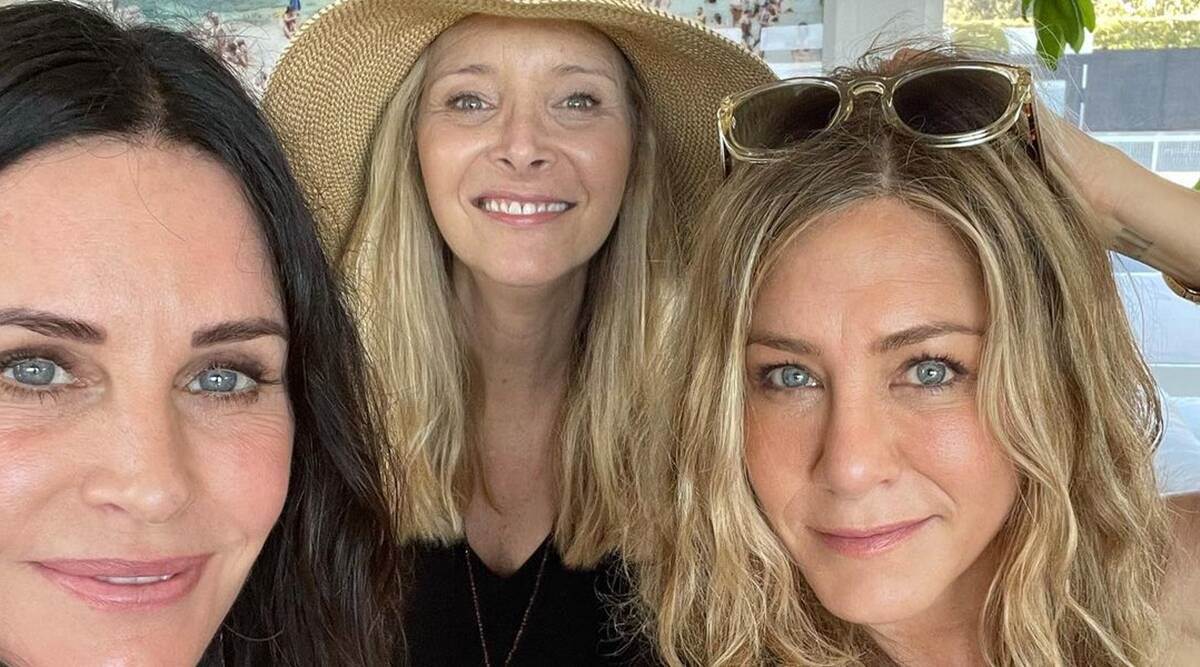 They Ate Lunch Together Every Day On Set
This friendship was built over time in various ways. One main thing that helped build it was having lunch together every day on set, which they did together every single day for 10 years. The friends always had the exact same meal, as well.
While eating lunch together every day, Kudrow and Cox eventually started eating the same Cobb salad that Aniston had. It became known as the "Jennifer salad" and according to Cox in a Los Angeles Times article, it wasn't really a Cobb salad but one Aniston doctored up with turkey bacon and garbanzo beans and other things that made it her own. They had so much fun with each other that even during their breaks, they wanted to spend time together.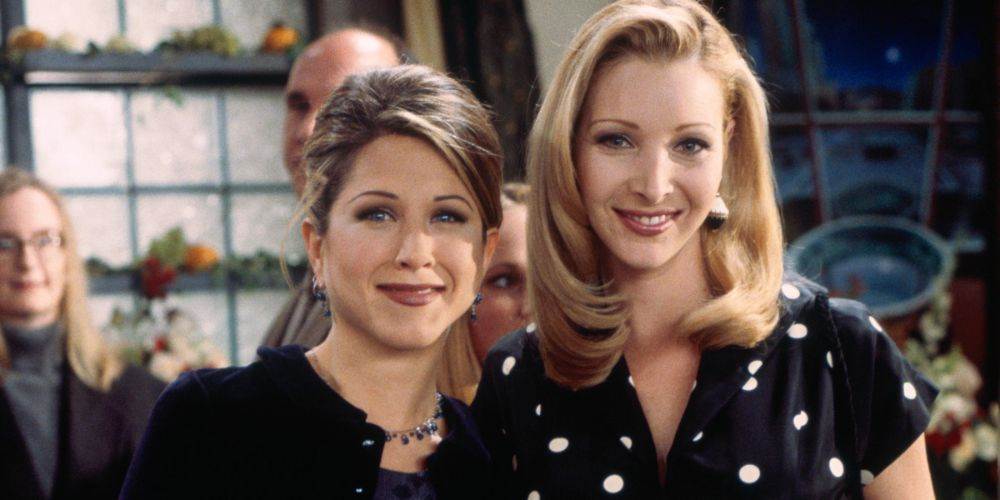 They Spent 4th Of July Together
Over the years, Kudrow and Aniston have frequently vacationed together. Just last year, the two were even together for the Fourth of July holiday. In fact, all three women co-stars were there and Cox posted their photos together on her Instagram.
This is one of the things fans love most about their friendship. They don't need an interview or NBC reunion to spend time together. They love each other's company and just like some of the best trips the main characters took together on Friends, these friends love to take trips as well and document them so fans can see.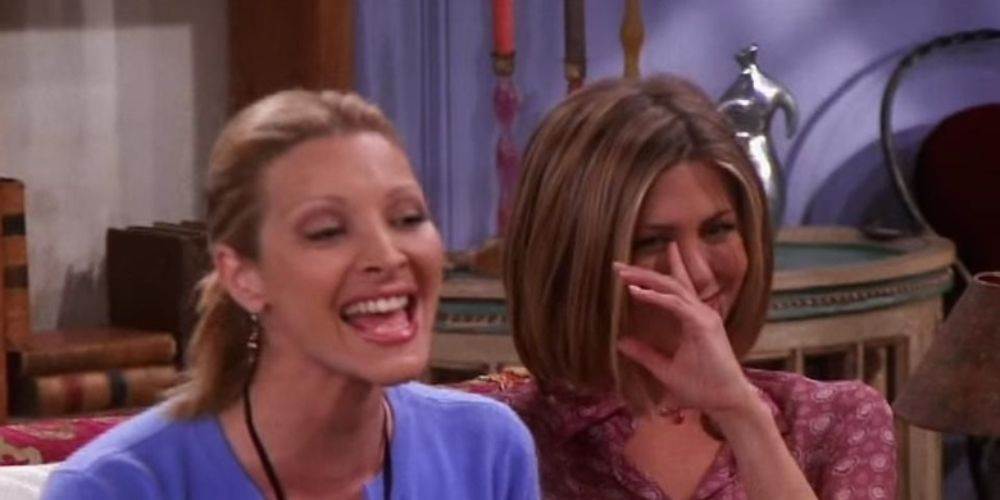 Jennifer Has A Unique Nickname for Lisa
After more than a decade, the two are still great friends, and Aniston even has a cute nickname for Kudrow. For Kudrow's 57th birthday, Aniston showered her bestie with birthday love, sharing the cute nickname she has for her.
Aniston posted a few pictures of Kudrow on her Instagram story. A photo of the two friends making silly faces was captioned, "Happy birthday my sweetest Floosh." Fans loved seeing the sweet post and were excited to learn they share nicknames too.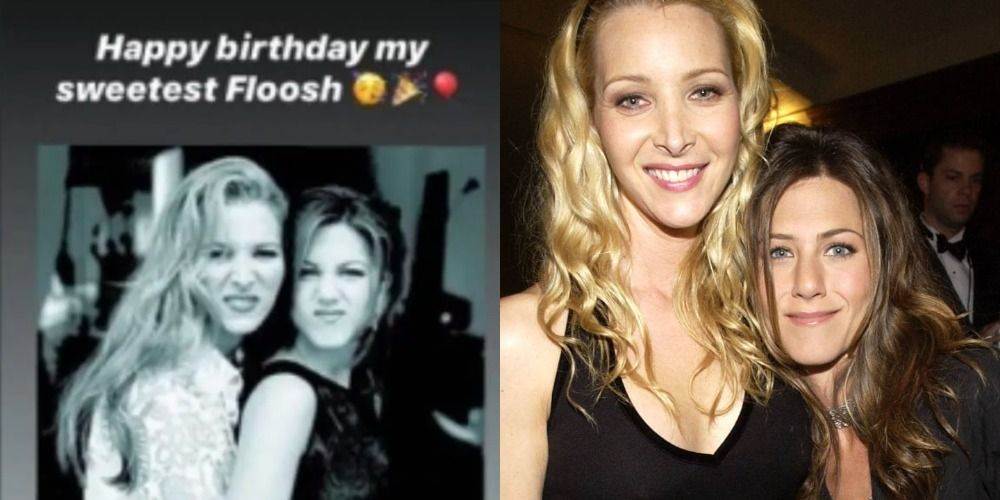 They Always Made Each Other Laugh On Set
Kudrow was Aniston's go-to laugh buddy on set. In a 2020 interview with Variety, Aniston said she and Kudrow would always get into fits of laughter on set. Aniston explained that Kudrow would be about to hit her punch line and then break saying to the crowd, "I'm sorry, it's really funny."
Kudrow and Aniston love joking around together and keeping each other entertained on set. Aniston also recalled when the two had their first table reading together and Kudrow was dressed like the perfect Phoebe Buffay. Some of the best Phoebe outfits actually fit right into her personality. Clearly, Aniston loved it.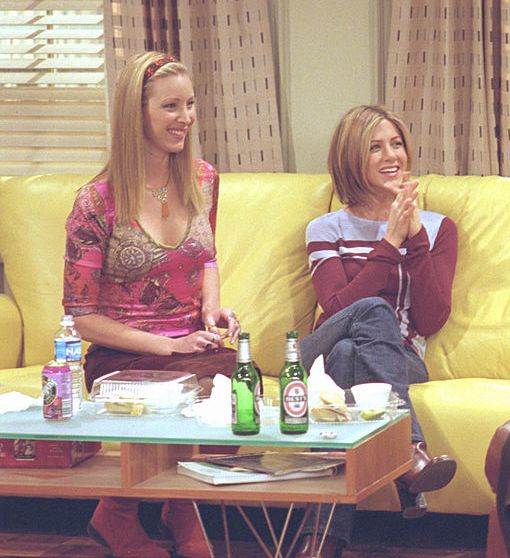 Lisa Is Jennifer's Ultimate Cheerleader
The love between the two stars has always been evident, both on and off-screen. Both Kudrow and Aniston share their support for each other's projects and TV shows.
According to US Weekly, Aniston posted a video of Kudrow appearing onstage with Taylor Swift in 2015 to sing "Smelly Cat." However, Kudrow is truly Aniston's cheerleader. She loves supporting Aniston's on-screen performances and has even made it abundantly clear that she loves her performance on The Morning Show, which nearly made Aniston tear up!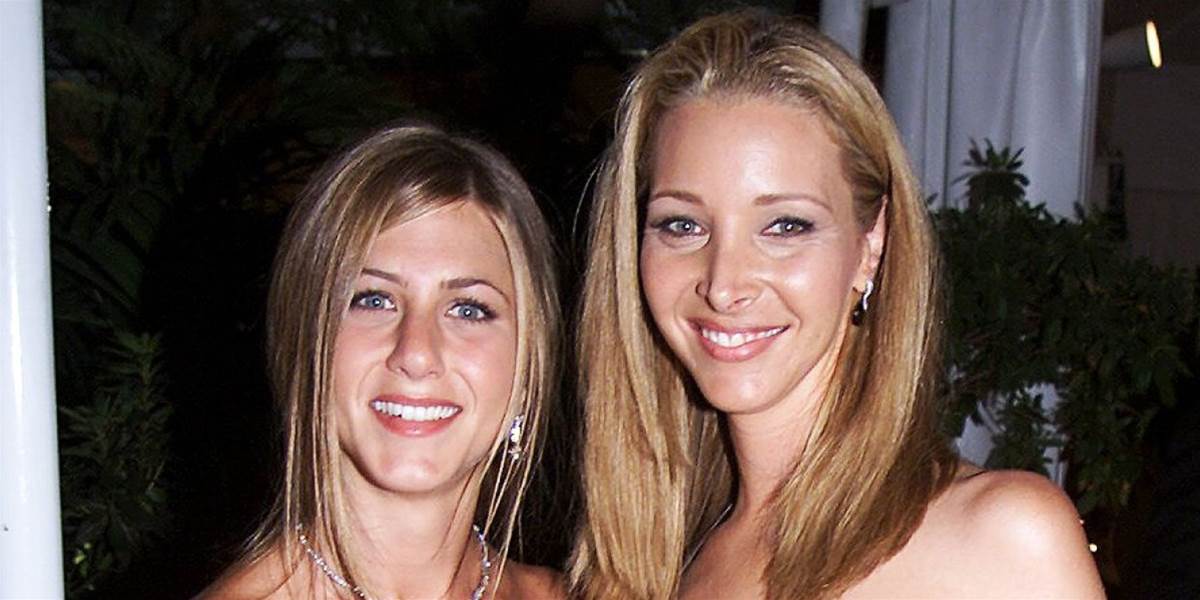 They Quarantined Together
It's obvious why the sitcom is one of the most rewatchable of all time with these amazing friendships. During the COVID-19 pandemic, Aniston, Cox, and Kudrow all actually ended up living in the same house and including each other in their safety "bubble," which they showed fans during their skit for the 2020 Emmys. Aniston even pointed out to Jimmy Kimmel, "Uh, yeah, we've been roommates since 1994, Jimmy. Duh."
While fans know the iconic trio keeps in contact and even has sleepovers together, it really solidified how much they care for each other when they were comfortable quarantining together.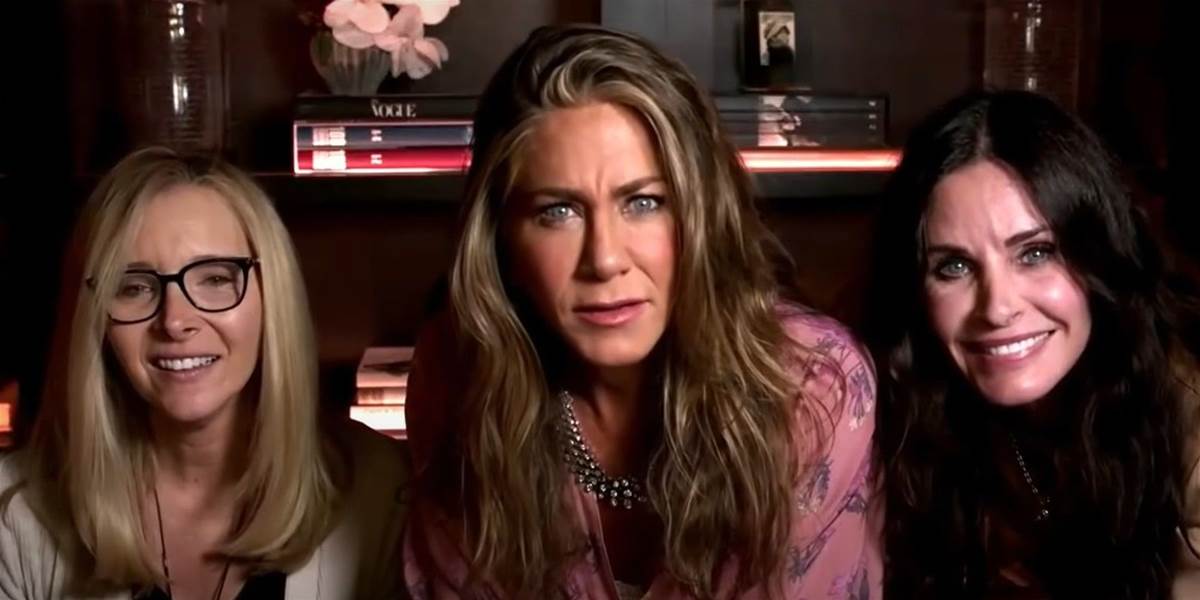 Lisa's Son Used To Think Jennifer Was His Mom
During Kudrow's guest appearance on Conan, she admitted that her son, Julian, used to actually think that Aniston was his mom. She admitted that he was pretty obsessed with Aniston. Kudrow said, "Well, she's a love bug, and that made sense. And I was always glad for anyone that Julian felt love for and felt from. But then at home, she'd be on TV, and he'd go, 'Mommy!'"
When Kudrow posted a picture for Julian's birthday, Aniston was one of the first to comment. She said, "Happy Birthday, Juls!!! Feels like yesterday that you arrived." To this day, Kudrow and her son are still very close to Aniston.