Lainey Wilson Reveals Shocking Truth About Kevin Costner While Filming 'Yellowstone'!
While there have been many shocking headlines about the hit TV show Yellowstone's plot, this clip dropped my jaw.
During the Watershed Festival in George, Washington, the music was rockin' during the three days filled with phenomenal country music. Attending artists included Cody Johnson, Lainey Wilson, Keith Urban, Parker McCollum, Ernest, Carly Pearce, Wade Bowen, Ella Langley, and many others.
Lainey Wilson put in extra work during the festival as she took over Luke Bryan's headlining spot on day three when he unexpectedly fell ill. Wilson being no stranger to a big stage after her stadium set while touring with Luke Combs, was more than game to step into his shoes and did not disappoint.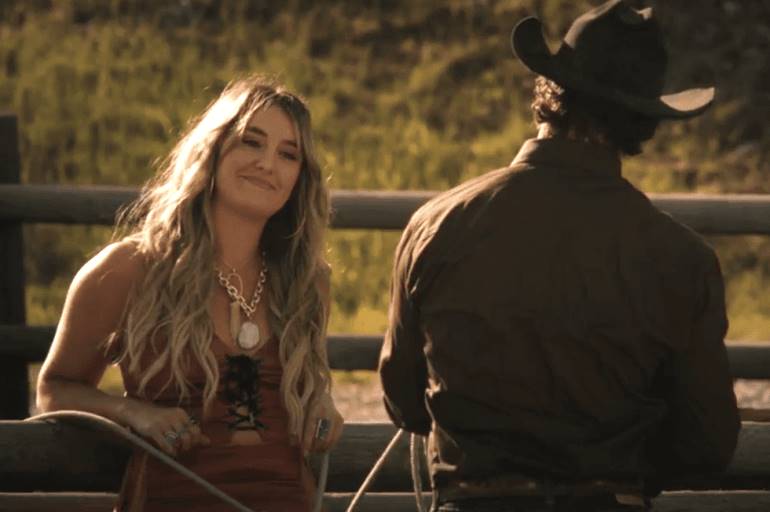 While busy prepping for the larger-than-expected performance spot, Wilson had time to sneak away for a quick interview with radio host Gabe Mercer.
While many topics were covered in the video clips shared from the interview, the most shocking piece of information was about her time filming Yellowstone.
"What was the biggest surprise about being on 'Yellowstone?'"
She asked Wilson.
Wilson thought on it for a second before responding with:
"I never got to meet Kevin Costner…I'm still waiting to meet Kevin!"
While there were no scenes with Wilson's character, Abby, and Costner directly together, there were many scenes where they were together in a large group or close proximity to each other.
To add to this, Costner is a known country music fan and even has his own group, Kevin Costner & Modern West, so this makes me wonder even further why he did not approach the country music sensation.
Shocked does even come close to hearing that their paths never crossed for a quick handshake and hello.
While the second half of season five has yet to start filming due to the SAG-AFTA strike, there is still hope for these two to cross paths.
It feels wrong not to have these two meet before one of America's favorite TV shows ends.