1. Tiny Dancer
When she started studying ballet, Schlaepfer was barely out of diapers. Her parent's decision to enroll their tiny daughter in dance classes was, contrary to what of us would think, less "pushy tiger mom" and more "concerned parents following doctor's orders". When Schlaepfer was born, her feet turned in so drastically, she would trip over almost constantly. Doctors prescribed a course of ballet, and so ballet it was until an injury in her late teens turned Schlaepfer away from dance and into acting.
2. A Passion for Performing
Schlaepfer began taking ballet classes at a young age, but it wasn't until she performed in a class production of The Nutcracker in 4th grade that the acting bug bit. "I was addicted and couldn't stop," she's since confessed. Her "addiction" led her to continue performing throughout high school, and when the time came to apply for college, she decided to move halfway across the county to study at the Atlantic Acting School through Tisch at New York University.
3. Breakout Role
Although she's previously made a few guest appearances in the likes of Madam Secretary, Instinct, and Charlie Says, it's Alice, Payton Hobart's ruthless girlfriend on The Politician, that's unquestionably proving to be Schlaepfer's breakout role. Schlaepfer's portrayal of the ice-cold teen has been drawing rave reviews from all quarters, and despite future roles still being in the TBD category, she's already done enough to earn herself the status of "next big thing".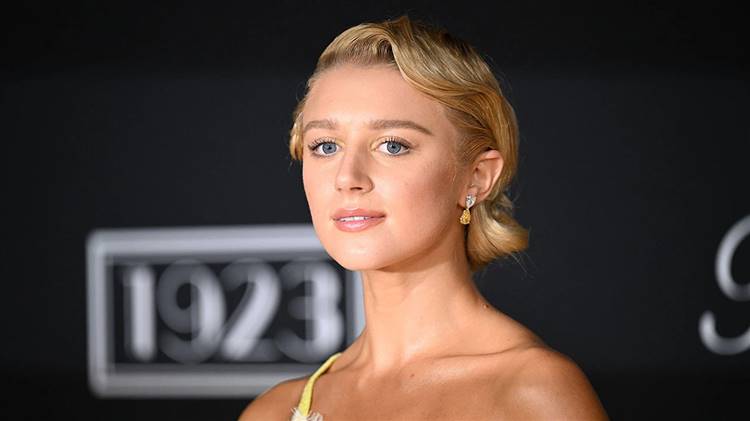 4. The One to Watch
Remember when we said Schlaepfer was the "next big thing"? We're not the only ones to think so. Last year, the actress got the official seal of approval from Who What Wear when they marked her out as one of five up and coming actresses worthy of the title of "one to watch". Joining Schlaepfer in the list of likely suspects were Cristina Rodlo, star of Amazon Prime's summer hit Too Old to Die Young and AMC's second season of The Terror; Lauren Glazier of the Apple TV+ sci-fi blockbuster, See; Arica Himmel from the Black-ish spinoff Mixed-ish; and Lauren Dreyfuss, Schlaepfer fellow cast member on The Politician.
5. Hero Worship
The Politician hasn't just given Schlaepfer her chance to shine, it's also given her the opportunity to work with one of her heroes. Growing up, Glee was tantamount to a religion in her household, so the opportunity to work with its creator, Ryan Murphy, is something of a dream come true for the young actress. "I have been captivated by the magic of Ryan's shows for as long as I can remember," she's admitted to Who What Wear. "So I think I will be pinching myself for the rest of my life that I get to wake up every day and do this for a living!"
6. Daring to Suck
Schlaepfer may only be 24 years old, but she's already learned a lot from her years in "the biz", lessons she's keen to pass on to the next generation of up and coming talents. "One of my old acting teachers used to tell us to dare to suck," she told Carpe Juvenis. "That's so applicable because it's all about falling on your face and getting back up and trying again. Take advantage of all the opportunities you have now. Breathe. Remember that everything doesn't just happen all at once, it's a process."
7. Feeding The Soul
Her career may be taking off in a big way, but Schlaepfer still makes sure to find plenty of time to indulge her favorite activities, or, as she prefers to say, "feed the soul". Chief among her preferred pastimes is going to as many plays as she can possibly fit in. She also loves to take in a movie, hang out at Washington Square Park with friends, and go for long, leisurely strolls along the river.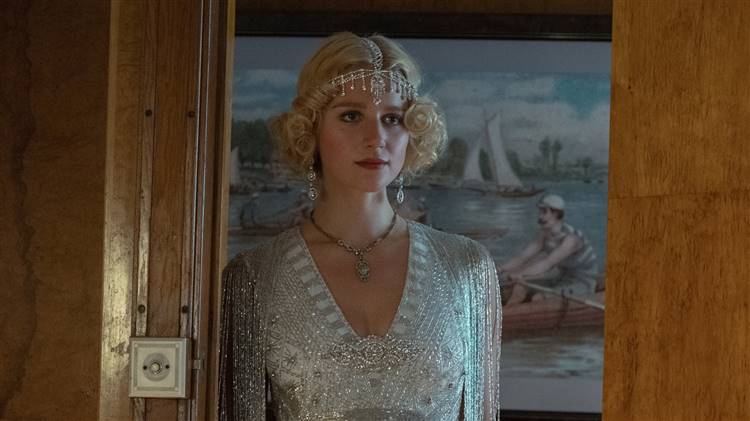 8. It'd Better Be Bette
How many 24-year old's can say they've worked with their heroes? Not many, but Schlaepfer is most definitely in the small minority that can proudly hold their hand up. Along with giving her the chance to work with the godlike figure of Ryan Murphy, the 2nd season of The Politician has also thrown a few more industry icons her way… something which, judging by her interview with Who What Wear, she's more than a little excited by. "The actors I would most like to work with next are Bette Midler and Judith Light," she confessed "They are joining us for season two and are both total legends. I have heard that they are absolutely wonderful to work with, so to get the opportunity to learn from them would be incredible! Crossing fingers for scenes with them!"
9. Taking Inspiration from the First Lady
Some say Schlaepfer's portrayal of Alice in The Politician is evocative of a young Hilary Clinton. Others see her more as a Margot Tenenbaum figure. While Schlaepfer understands the comparisons, she sees her character as more like Jackie Onassis than anyone else. " Alice is so smart and could do so much more than just being someone's girlfriend or wife, and I think that people really saw that in Jackie O," she told Town and Country. "That's part of why they idolized her, right? Because she was this incredible woman who was a bit more behind the scenes, and people wanted to know about that. That's part of why they idolized her, right? Because she was this incredible woman who was a bit more behind the scenes, and people wanted to know about that."
10. Credit where Credit's Due
Teachers can make all the difference in how our life turns out. Schlaepfer is more appreciative of this than most, and credits her current position to the advice and guidance of her drama teacher. "I went to Lakeside High School and (drama teacher) Alban Dennis is my angel," she's said. "He got me into acting and I wouldn't be here without him."