While has had an incredible , fans love that she played Rachel Green on the popular sitcom .
It's true that sometimes , but Ross and Rachel's love story will always be talked about. When she thinks about filming for 10 seasons, Jennifer Aniston has one memory that she really cherishes. Let's take a look.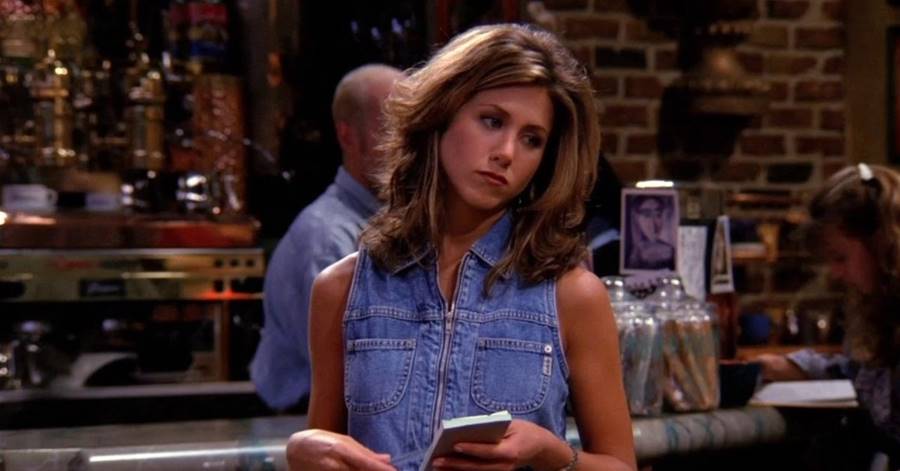 The Best Memory
Jennifer Aniston has become a massive movie star who is in the news all the time, most recently for her comments about .
Of course, Jennifer Aniston is often interviewed about , and fans are always thrilled to hear what she has to say.
What is one of her best memories of the sitcom? Jennifer Aniston has .
According to , Aniston and Lisa Kudrow were interviewed for the issue put out by , and it was really sweet to hear them discuss the popular sitcom. Aniston said, "You were wearing an appropriate Phoebe Buffay [outfit] — like, a white linen, hippie shirt, and you had a bunch of seashells and necklaces on. And you had your hair pulled up in two little clips, and you had these little blond tendrils. So, so, so beautiful! And Courteney [Cox] had on a pink baby tee with a white trim."
This is really fun for fans to hear about, especially since Kudrow and Cox were wearing outfits that sound very '90s and retro now.
Starring On 'Friends'
In 2019, Aniston appeared at the SAG-AFTRA Foundation's Patron of the Artists Awards, and Cox and Kudrow talked about how they have been super close friends. Aniston won an Artist Inspiration award for her charity work. In her speech, Aniston talked about what playing Rachel has meant to her.
Aniston said, " was lightening in a bottle. Yes it was. And I mean, I don't mean the ratings. I mean, it was a very rarity environment where there was truly no competition amongst each other, no egos. Um, we were just six relatively unknown actors learning on the job together and thanking our lucky stars for being part of this rocket ship on a show. And we didn't care who got the best line. Although Matt[hew] Perry usually did steal all of the good lines, but it didn't matter."
and explained that when she was hired to play Rachel, the show went by the name . She said that she was on a TV show that probably wasn't going to get picked up, and that's when she had her audition for Rachel. Aniston said, "I went on auditions for second position, as they call it. I read the script, and I had never had a reaction like that to a show. It was my contemporaries, it was in New York City, it was funny, it was interesting, and I had never read anything like it."
She explained that the TV show she was on did get picked up, but of course, she ended up playing Rachel, and the rest is history. Aniston said "I had 10 years of the best schooling in the world," which is sweet to hear about, since fans feel that she was totally made to play this character.
It's incredible to think that if Jennifer Aniston had stayed on the other sitcom, who would have played Rachel, and what would have looked like.