Kevin Costner's Estranged Wife Christine Agrees to Vacate Actor's $145 Million Estate Under One Condition!!
Kevin Costner's estranged wife Christine will be moving out of the actor's massive compound after he demanded she pack up — as long as he pays his yet-to-determined court-ordered support, RadarOnline.com has learned.
According to court documents obtained by RadarOnline.com, Christine has responded to the Yellowstone actor's claim she violated their prenuptial agreement by failing to vacate his home within 30 days of a divorce being filed.
Christine said she will move out of the home on August 31, 2023, as long as Kevin complies "with whatever support and fee orders that the court makes on July 12." She said this will give her 50 days to locate and move to a new residence.
She said, "Kevin wants me to rent place without financial plan in place. However, have our three children to think about. It is contrary to their best interests to commit to rental that may not be able to afford, particularly as that would ultimately lead to multiple relocations."
"My goal has been and continues to be maintaining as much stability for our children as possible, which includes having the proper resources and plan in place so that can establish stable home for them, rather than making temporary and inconsistent housing arrangements," she continued pointing out she has zero income.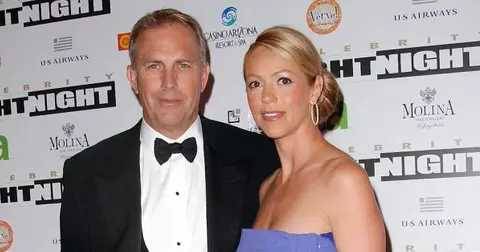 Christine filed for divorce on May 1. Kevin said she is still living in his pad despite "multiple requests that she do so and despite Kevin's offers to assist her financially in relocating to a new residence."
Kevin dropped $1 million in Christine's bank account, which was due per the prenup. He said should use the money to move. However, Christine said if she touches the money, she'll forfeit her right to contest the validity of the prenup.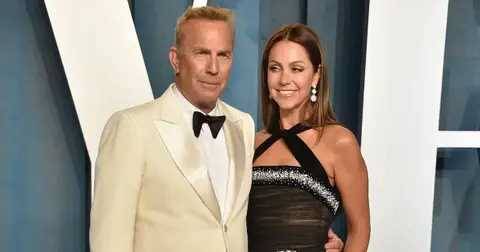 Kevin's lawyer wrote, "Kevin has acted in good faith and had done everything in his power to make the transition as seamless as possible. But Christine continues to refuse to vacate his separate property residence, as she agreed she would do in 2004 as a condition of marriage."
As we first reported, Christine has demanded $248k per month in child support for 16-year-old Cayden, 14-year-old Hayes and 13-Year-old Grace. Kevin believes he should pay around $38k per month.
Kevin's ex said she has no personal income and "no assets other than a bank account Kevin set up when we married over 18 years ago, and another account that I had before the marriage with less than $50,000."
In her new filing, Christine said Kevin's move to have her evicted immediately should be denied. She said, "Kevin is flagrantly ignoring the financial needs of the parties' minor children, which were not contemplated in the premarital agreement executed nearly twenty (20) years ago. Kevin's request for immediate eviction further ignores the children's emotional needs as they process the transition of the parties' dissolution."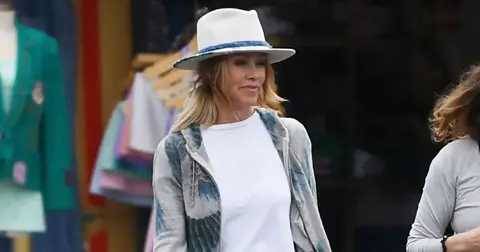 "Christine will move in due course, but this is a major undertaking and can only be accomplished with careful planning, particularly as there are three minor children that must be considered," her lawyer said. Christine said she cannot plan a move until the court rules on child support.