Does Jacob Die in '1923' Season 2, and Who Are the Rest of the Characters in the 'Yellowstone' Spin-off?!
The Yellowstone spin-off 1923 is set to premiere it's second season by late 2023 or early 2024 – and folks are looking back at season 1, especially wondering whether Jacob is dead or not.
With the drama that occurs in Yellowstone and its two spin-offs, 1923 and 1883, it's hard to keep track of what happens in each series, who the characters are, and how they all relate to one another as creator Taylor Sheridan tells the story of the long-standing Dutton family and their ranch.
Plus, with season 2 of the prequel 1923 and the second half of Yellowstone's season 5 still to be seen, fans have been having some questions about re-capping the show and making sure they're caught up to speed before the new episodes premiere.
Although the second half of season 5 of Yellowstone will produce questions of its own (namely, will Kevin Costner be coming back?!?), fans are also thinking about the Harrison Ford-led spin-off 1923, and what happened to one specific character last season.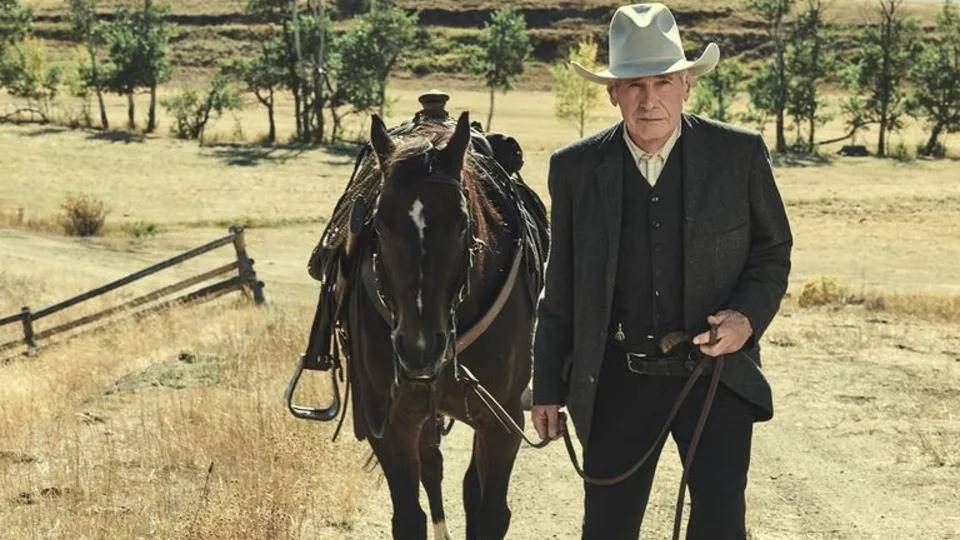 Did Jacob die in '1923'?

**SPOILERS AHEAD!!!**
Jacob Dutton, played by Harrison Ford, was on a mission to punish Creighton (Jerome Flynn) for stealing grazing land for his sheep. In retaliation, a big shoot-out occurs, and Cara (played by our fave Helen Mirren) comes in, explaining that she thinks Jacob is dead. Although we see other characters clearly get shot and can confirm their deaths – James was seen laying dead on the ground from shot that went directly in his eye – other characters like Liz and Jacob were still fair game.
Although it seemed highly unlikely Jacob would ever make a recovery, we did see him do so in episode 4, to which fans rejoiced.
But, as season 2 of the show looms on the horizon, fans are wondering about what will happen to the other characters, and if they'll be left with more nail-biting cliffhangers this season. In case you needed a refresher on all of the characters from 1923, we've got you covered.
Who are the rest of the characters in '1923'?

In case you forgot, here's a list of all of the characters who will be returning to season 2 of 1923. Of course, we've left out the characters who are… well… dead… but we're happy to report that most of the cast is still, in fact, alive and in tact.