'Living Single' Fans React To Jennifer Aniston Downplaying 'Friends' Being Offensive!
Jennifer Aniston pulled the pin from a decades-old grenade when she explained why
The 54-year-old actor told outlet that the show didn't intend to be offensive when it aired from 1994 to 2004. She said there's more "sensitivity" now than it was then.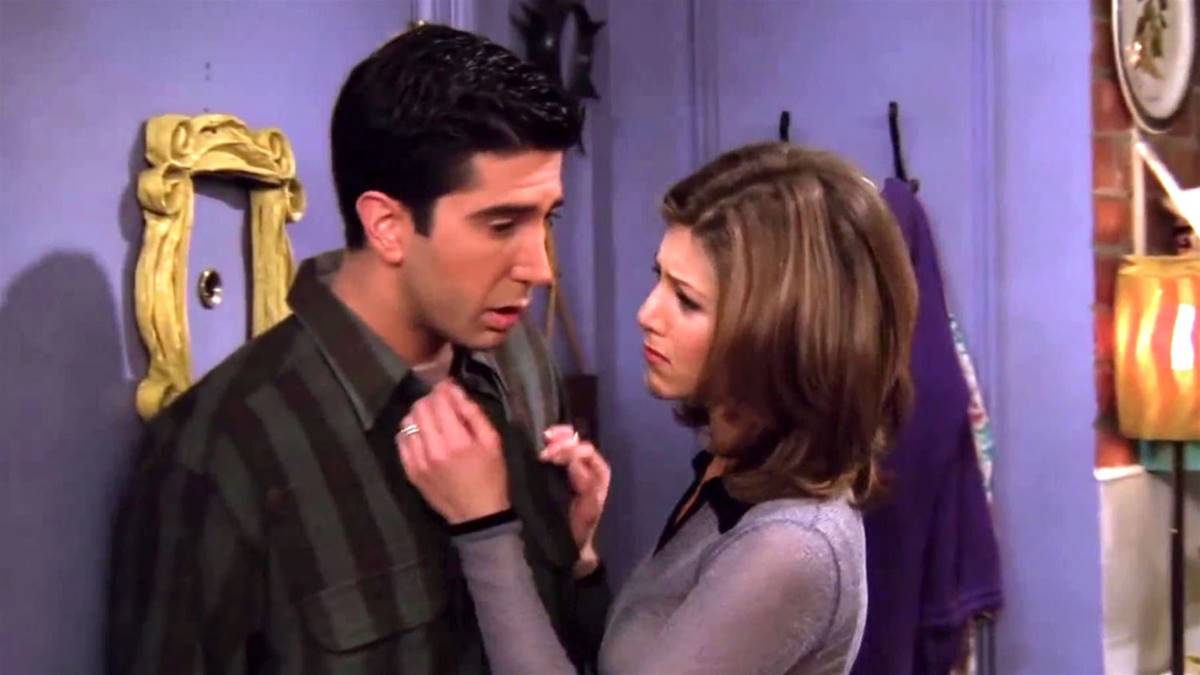 "There's a whole generation of people, kids, who are now going back to episodes of 'Friends' and find them offensive," she said.
Her comments went viral, prompting some "Living Single" fans to weigh in on regarding what they found offensive about the hit NBC show.
"The main thing that's offensive about 'Friends' is that it was a direct rip-off of 'Living Single' (a MUCH funnier program),"
"Nobody is offended by that show ('Friends')," another person . "I'm only offended they stole the concept from 'Living Single' and went on to get all this glory."
"Living Single," which premiered in 1993 on Fox, aired for five seasons and ended in 1998. Starring Queen Latifah (Khadijah), Kim Fields (Regine), Kim Cole (Synclaire), Erika Alexander (Maxine), John Henton (Overton), and TC Carson (Kyle), the series followed six Black 20-somethings as they navigated the ins and outs of living in Brooklyn while occupying the same brownstone. Some fan-favorite moments included Overton and Synclaire's wedding and Maxine's run for a city council.
"Friends," starring Aniston (Rachel), David Schwimmer (Ross), Courteney Cox (Monica), Matthew Perry (Chandler), Lisa Kudrow (Phoebe) and Matt LeBlanc (Joey), premiered in 1994 and ended in 2004 after 10 seasons. It also followed the lives of six young men and women who lived in the same apartment complex, although they all lived in Manhattan. Fan-favorite moments included Monica and Chandler's wedding day and when Monica finally took on her dream job as a head chef.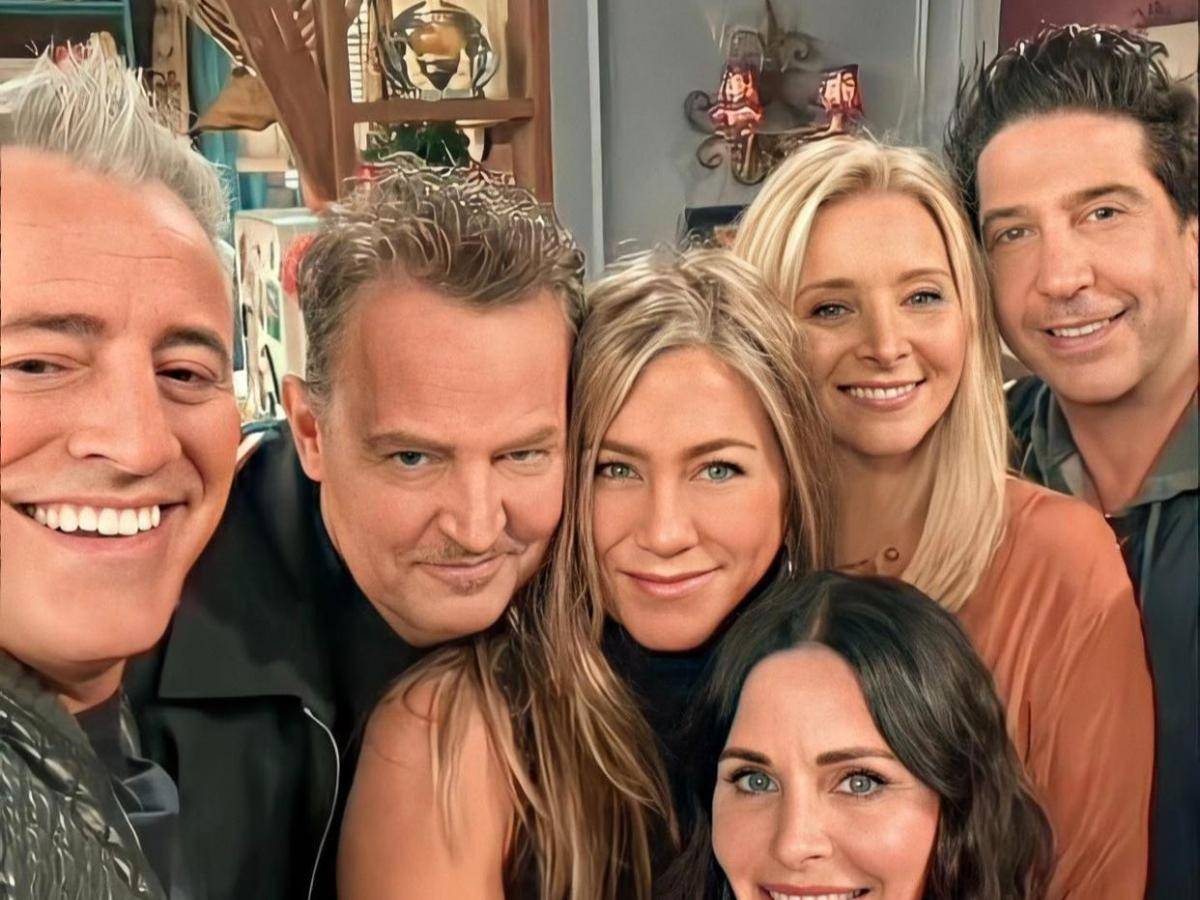 One fan noticed the distinct similarities between the two sitcoms.
"It's crazy that people don't know 'FRIENDS' was a direct copy of 'Living Single,' like the exact same show concept," "6 adult friends living together, navigating life. Just swap the Black cast for an all-white cast. 'FRIENDS' got more promotion/popularity, 'Living Single' got cancelled."
This is not the first time the two shows have been compared to each other.
In on "Watch What Happens Live with Andy Cohen," the host asked Latifah if a potential "Living Single" reboot would include all the original cast members. Co-guest Jason Sudeikis interjected: "I thought 'Friends' was the reboot."
"Oh, you know about that too," the rapper-turned-actor said to the "Ted Lasso" star, to which he replied: "I'm paying attention."
She said "Living Single" originated what "Friends" is credited for pioneering.
"We knew we had already been doing that," she said,  in which former NBC Entertainment president Warren Littlefield responded to a question asking which show he wished he'd picked up in 1993.
"And he said, 'Living Single,'" she recalled.
"Wow, and he did the white version?" Cohen asked.
"They created 'Friends,'" she replied. "Well, 'Friends' was so good, so it wasn't like we hated on it. But I mean, it was just like...."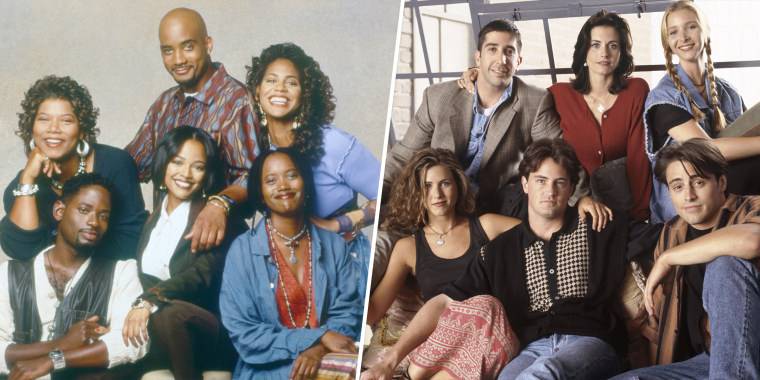 Schwimmer also addressed the similarities between the two shows in 2020, after "Living Single" star Erika Alexander called out the actor for telling that "there should be an all-Black 'Friends' or an all-Asian 'Friends.'" She if he's "heard of #LivingSingle," to which he , and an acknowledgement of how her show influenced his.
"It's entirely possible that Warner Brothers and NBC, encouraged by the success of 'Living Single,' gave the 'Friends' pilot a green light," he said in part. "I honestly don't know, but seems likely! If that's the case, we are all indebted to Living Single for paving the way."