Jennifer Aniston Struggled At Matthew Perry's Funeral, 'Kept To Herself'!
attended 's funeral -- but reportedly kept to herself as she struggled to say goodbye to her close friend.
The 54-year-old actress arrived at Forest Lawn Memorial Park in Los Angeles' Hollywood Hills neighborhood on November 3 for Perry's memorial. She showed up first, with her security guards right by her side.
Although she arrived first, she did wait for the rest of her 'Friends' cast -- , , and -- to get there before making her way inside so they could go in together. Matt LeBlanc met up with them at a later time.
Jennifer Aniston Struggles In Saying Goodbye To Matthew Perry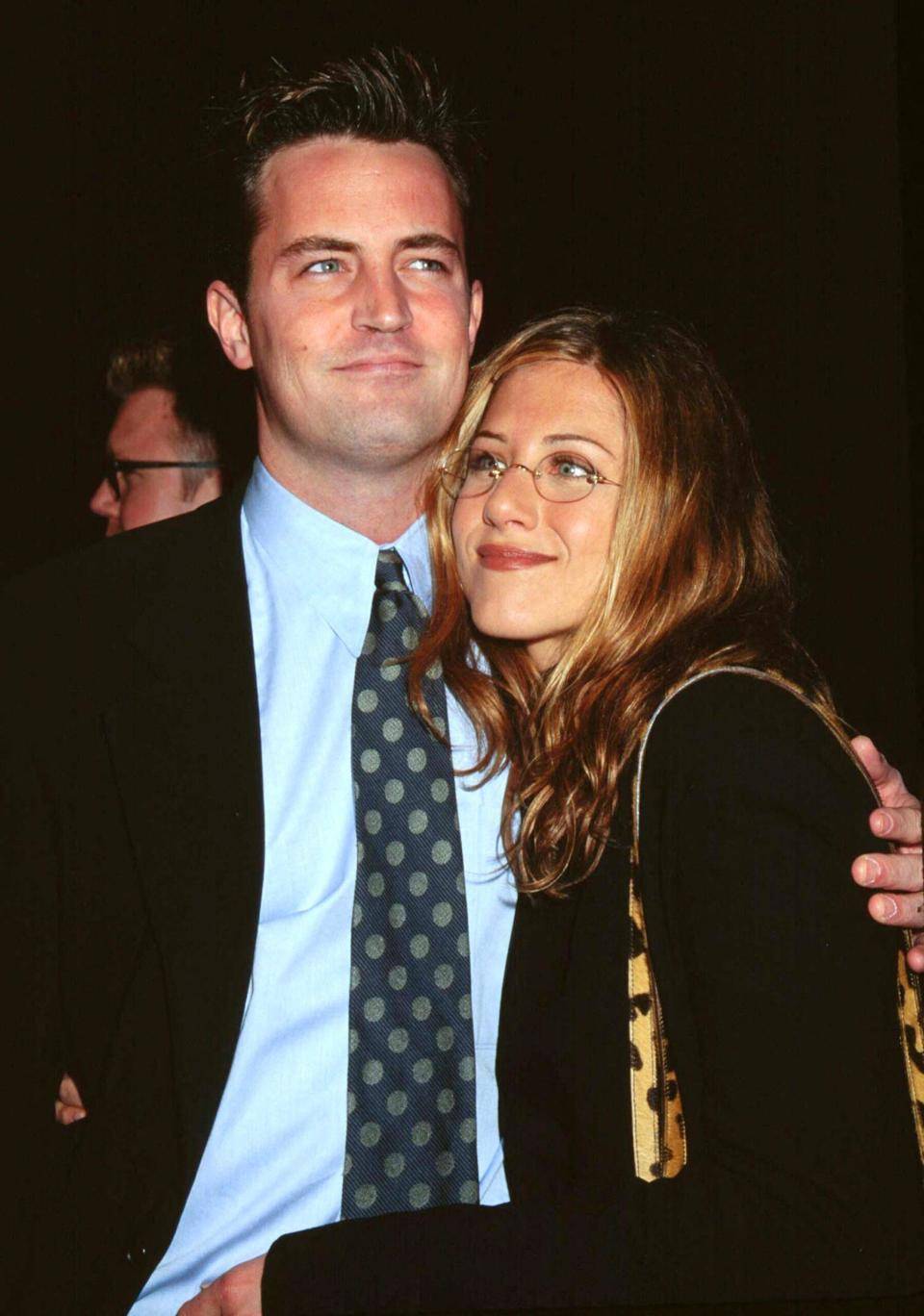 The 'Friends' cast wore all black attire as they paid their respects to Perry, but it seems Aniston had a really difficult time at the memorial. Once the 'Friends' cast went inside, Jennifer Aniston "kept to herself" as this was a "high profile gathering",
As , close friends and family members of Matthew Perry gathered for a memorial at Forest Lawn Memorial Park in Los Angeles' Hollywood Hills neighborhood just six days after the late actor was reportedly found unconscious in his hot tub.
Many stars, including Michael Jackson, Carrie Fisher and Paul Walker, are currently buried at The Hollywood Hills Memorial Park, which is located just across from Warner Bros. studios, which is where "Friends" was filmed.
Jennifer Aniston Is Taking Mathew Perry's Death Really Hard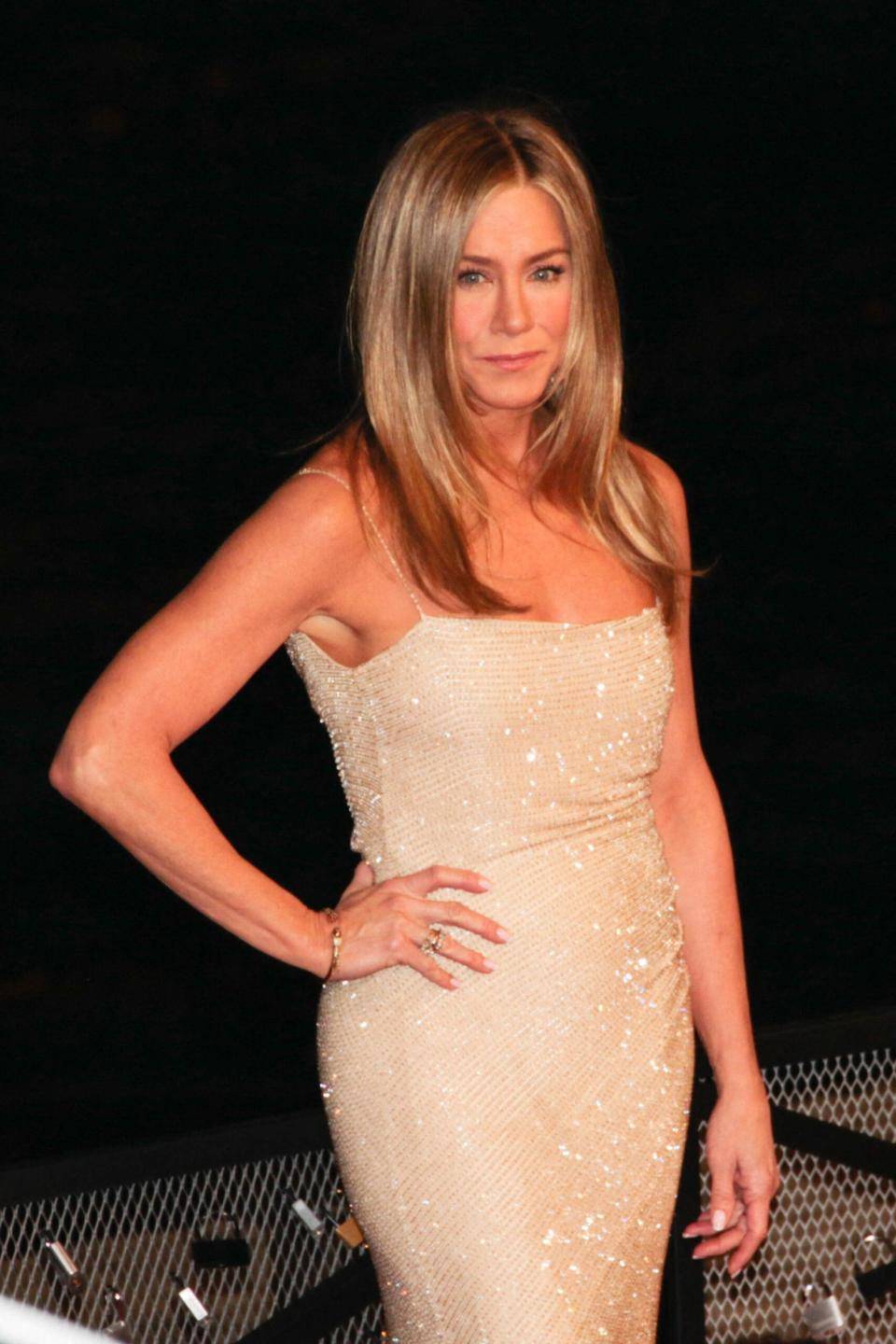 Jennifer Aniston is struggling hard following Matthew Perry's death, even leaving loved ones worried.
"Out of the remaining five, Jen and Courtney [Cox] are reeling the most, and Jen is probably the one who is struggling most acutely," a source close to the actress said, . "It's a second massive loss in less than a year, with the first anniversary of her dad's death just around the corner. She still hasn't fully regained her footing from that, and now this has just completely knocked her off her feet."
"She is trying to regroup and recover, but it's been a completely devastating blow," the source added.
The director of "Friends" also stated that after they found out of Perry's passing. "I had texted the girls the day we found out," he said. "They were destroyed. It's a brother dying."
'Friends' Cast Release Joint Statement Following Matthew Perry's Death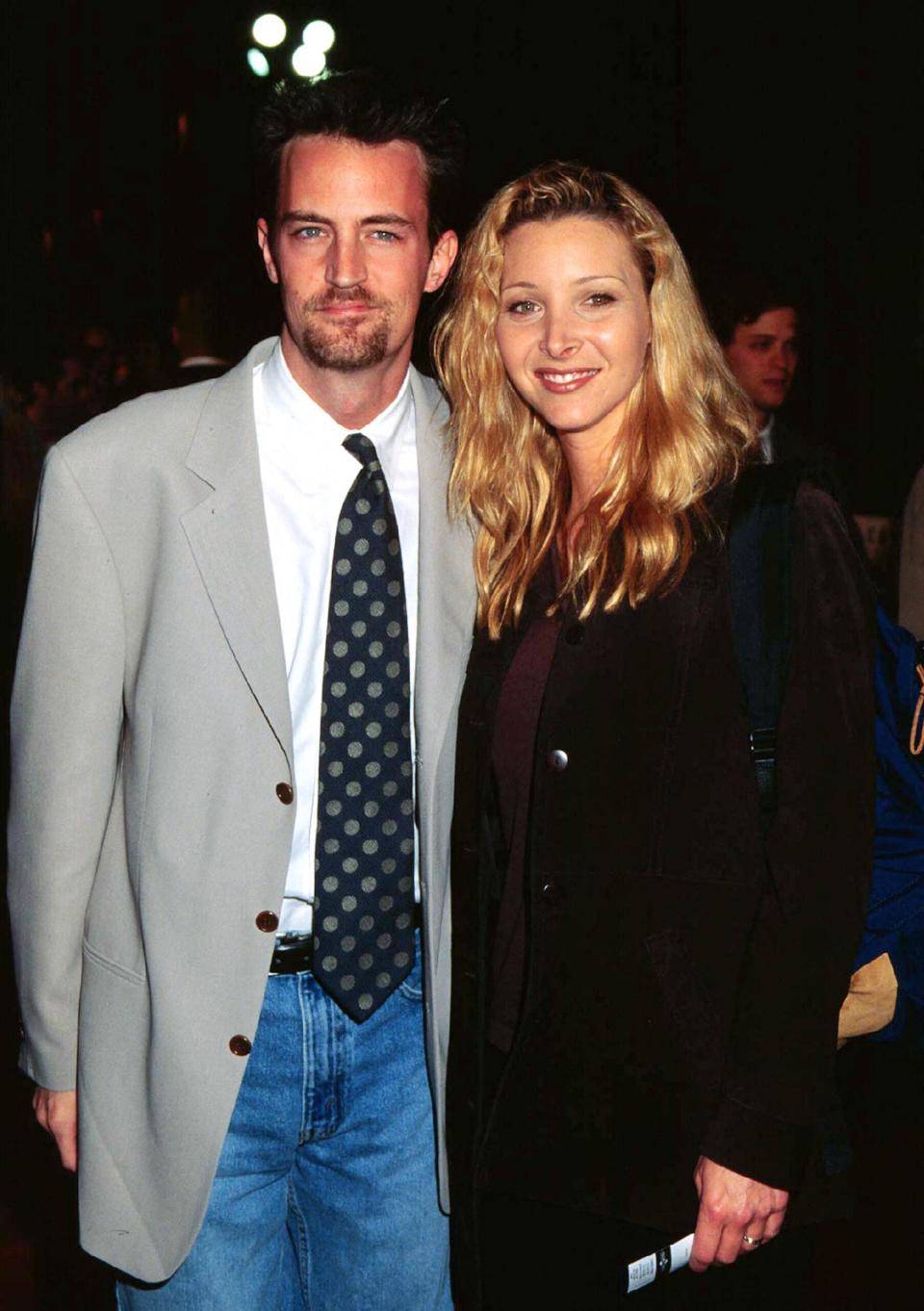 Although none of the cast has spoken out individually, Jennifer Aniston, Courteney Cox, Lisa Kudrow, and David Schwimmer did release a joint statement after they learned of Perry's passing.
"We are all so utterly devastated by the loss of Matthew. We were more than just cast mates. We are a family," their statement read. "There is so much to say, but right now we're going to take a moment to grieve and process this unfathomable loss."
"In time we will say more, as and when we are able," the statement from the "Friends" continued. "For now, our thoughts and our love are with Matty's family, his friends, and everyone who loved him around the world."
The message is then signed by Aniston, Cox, Kudrow, LeBlanc, and Schwimmer.