Kevin Costner has come out and let us in on one of his new favorite things, and honestly, we're really not sure how John Dutton would feel about this one.
We like to think we know Kevin Costner. After all, after staring at Kevin Costner's face across five and a half seasons of Yellowstone, you'd think you understand the man. As the leading member of the Yellowstone cast, Kevin Costner has played John Dutton for years now.
With a voice like oil and a stare like stone, he's the epitome of cool with a touch or immorality (John Dutton that is, not Kevin Costner). But even though we've watched him on one of the best TV series around, as well as some of the best drama movies, you never really know someone.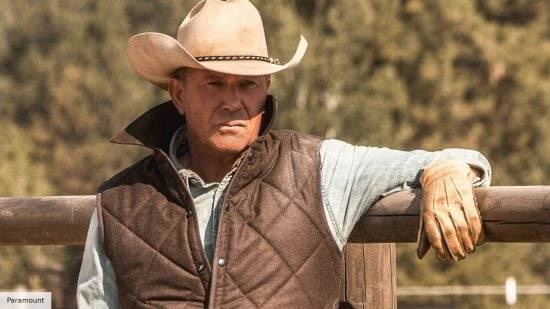 This week, Costner let us in on a surprising secret that we think even J.D himself would have a hard time understanding. Buckle up: Costner is a Swiftie.
Unless you've been living under a rock, you'll know that Taylor Swift has just finished up her eras tour. It's become almost historic, selling out across the country and attracting countless celebrities. One of these is the lead of the Yellowstone series. We know, because he posted about it.
"I had an amazing time with my daughter at the Taylor Swift show. I was absolutely blown away watching her art bring so many people together," he wrote on Instagram, alongside an accompanying video. "I had a great view of her band and had a blast watching them, too. An inspiring night. I'm officially a Swiftie!"
We love that Costner is a Taylor Swift convert, but it has made us wonder if John Dutton would be the same. Our first instinct was that the big D would probably be rolling in his grave if he had to sit through a three and a half hour Taylor Swift concert. (He's not dead – yet – but this might just do the trick.)
But when you think about it, maybe he'd have an affinity for the ex-country singer. Yellowstone is filled to the brim with country singers in the show, and in the soundtrack itself. So, we got to thinking, if John Dutotn were a Swiftie too, what would be his favorite picks?
If you don't like Taylor Swift but love Yellowstone, check out our guides to the 6666 release date and Lawmen: Bass Reeves release date. We've also got guides to Beth Dutton and Jamie Dutton, as well as a breakdown of the 1923 cast.